Laso does not come out to speak after his expulsion: "Things that happen"
The Madrid coach did not come out to speak after his expulsion. Chus Mateo, his second, spoke to the media at a press conference: "These are things that happen."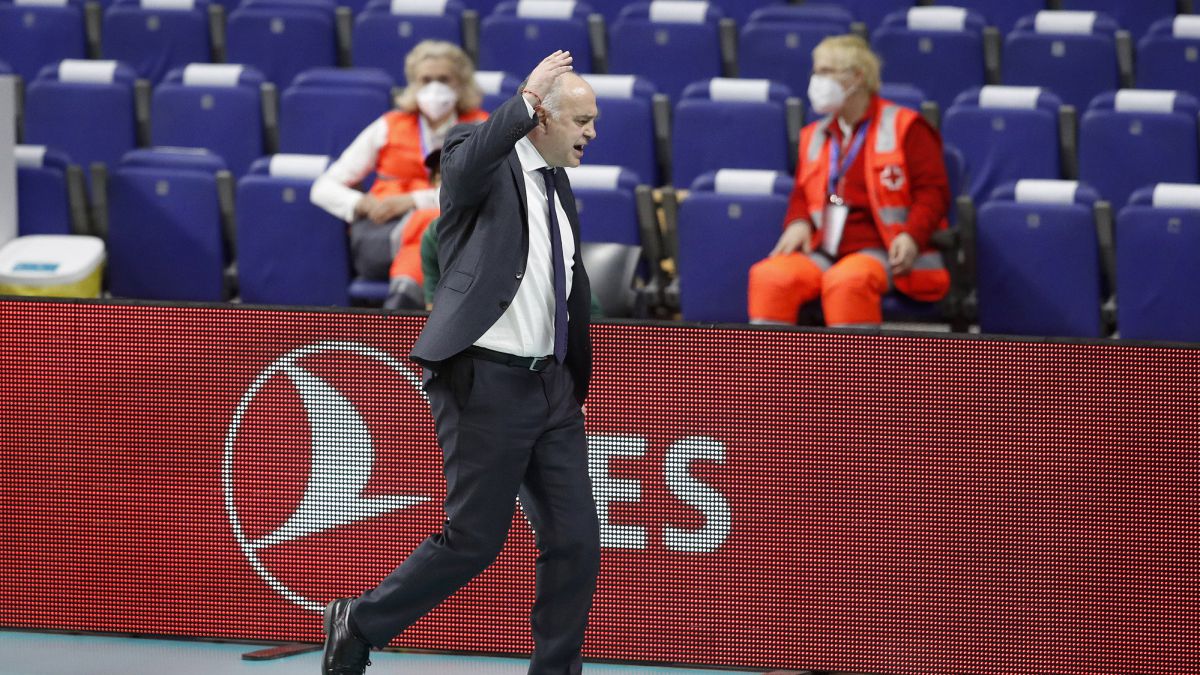 Pablo Laso did not attend the media. It was their second, Chus Mateo, who considered after the 83-108 defeat against Turkish Anadolu Efes that the match was "important, but not final" for qualifying for the Euroleague playoff, a goal for which they have two left. days to achieve it. "It was an important game, but not final, it was possible to win or lose. Now we think about Friday, we have to recover, there are good things, others that we have to review and think that we have a challenge, we are a winning, competitive team, we have been in the 'Top 9' many times and we want to be back. We have to think about Olympiakos and get that match that would give us the option to be ", considered Mateo.
The second Real Madrid coach appeared at a press conference as the main coach, Pablo Laso, was expelled in the final moments of the third quarter, due to two technical fouls in a row, indicated for protesting an arbitration decision. "These are things that happen in basketball, I am not going to enter into evaluations of what has been talked about and about that expulsion, they are things that happen and nothing else. We would have returned a little more bellows, but Edy's injury (Tavares, in a fall in the third quarter in which Usman Garuba fell on him) has been important and we have not been able, "he explained.
The white coach appreciated that the team, despite not starting "as well" as they wanted, was able to "return to the game" in the first half. "They took advantage, we lost some ball, but we reacted well, and we were able to come back and lead the game until the break," he said. "Then things did not go as we wanted in the third quarter, Edy's injury has had a lot of influence, and the team unraveled. We have to congratulate Efes, who play very well, but we have a challenge ahead and we want to seek qualification." , he explained.

Photos from as.com