Laso: "I am more concerned about mine than if Pau Gasol plays"
This is how Real Madrid coach Pablo Laso answers the question about his next rival, Barça, after winning on the Murcia court.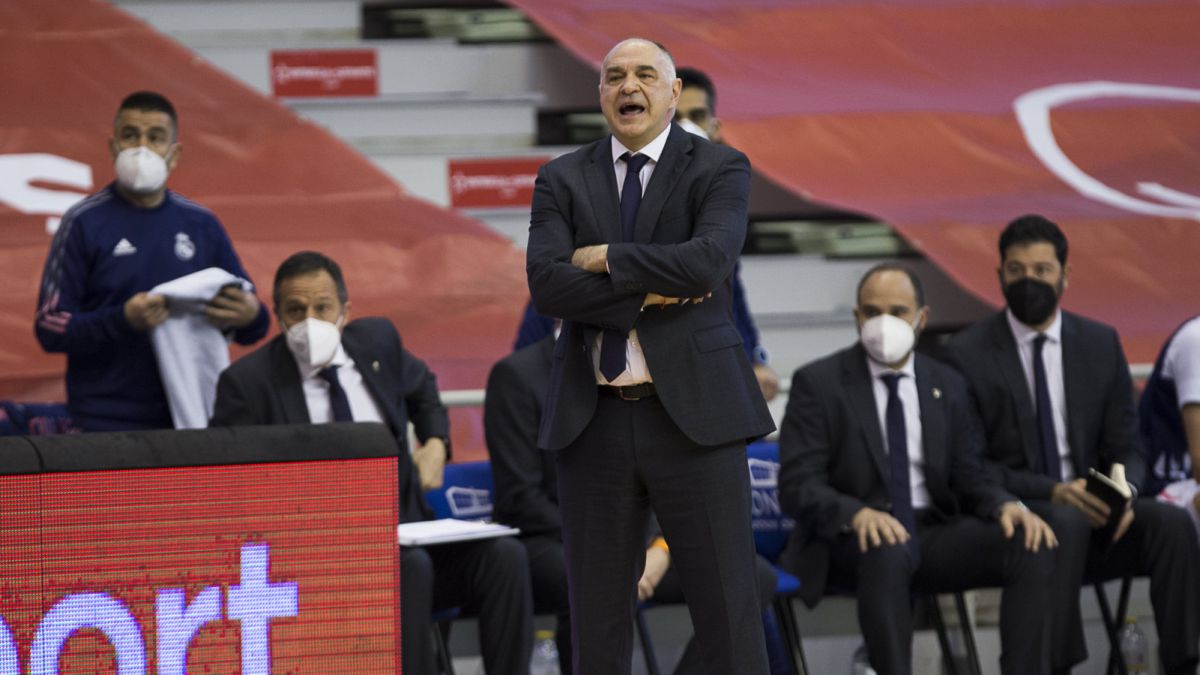 Pablo Laso, Real Madrid coach, has been satisfied with the response of his team in the game won 58-74 at the UCAM Murcia court and has remarked that "the work done has been very solid in general lines and magnificent in defense "and, consulted about the return of Pau Gasol to the Endesa League and to Barça, he pointed out that" with all due respect, what worries me the most is mine. "
The white technician has highlighted at the end of the clash disputed in the Palacio de los Deportes in the capital of Segura the level shown, even if it was not a very showy clash.
"The team did a very solid job in general lines and in defense it was magnificent, with some moments of doubt due to fouls and rotations, but it was key to maintain a low number of losses and that defensive level," he said. "I want to congratulate the guys who kept up the energy in a difficult game and in which the best was the beginning and the end, but I keep their work during the 40 minutes against an opponent who has continued fighting and I give credit to our triumph, "he continued.
According to Laso, "winning by 16 points away from home in the Endesa League and against a tough rival like UCAM Murcia is not bad and we did it by doing things well, although it was not a brilliant match, but we did find different players in different moments of the game ". "Felipe has been magnificent and Tyus defending Webb as well and thus has cut one of what is the rival's main scoring routes. I am happy with the work of the whole team and with their perseverance," he also commented.
"To carry the streak we have, you have to be very solid and the team continues to believe and work, which is what we have been looking for from the beginning," he added.
In relation to the signing of the eldest of the Gasol brothers, who returns to Spain to compete twenty years after his departure to the NBA, he has thrown balls out. "I'm more concerned about mine than the fact that Pau Gasol comes with all due respect to him," he limited himself to saying.
Photos from as.com