LaLiga gives the OK to Laporta's endorsement: he will be invested this afternoon
There will be an investiture session at 6:00 p.m. Thebes had already slipped it. Definitive end to the soap opera. Laporta is the 42nd president in the history of Barça.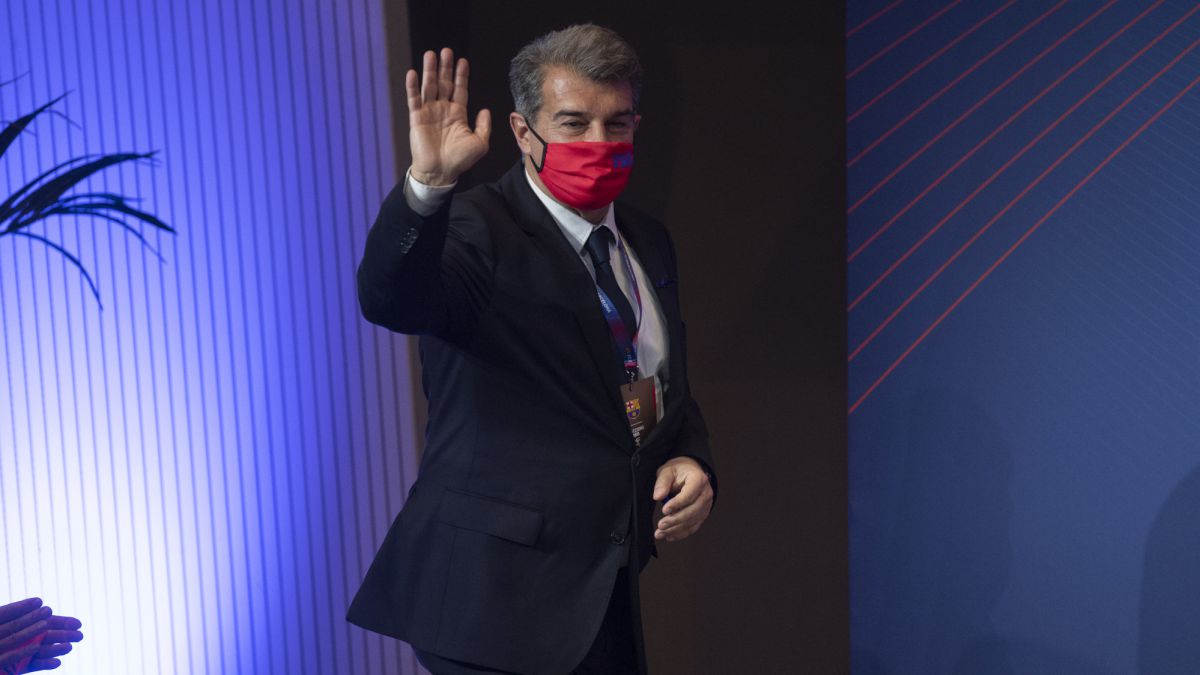 According to the same press department of the Estimem Barça candidacy, LaLiga has given the go-ahead to the endorsement that was signed this Wednesday morning. Javier Tebas had already slipped in the last hours that the guarantee would be accepted and it has been. It is therefore confirmed that there will be an investiture at 6:00 p.m. at the Camp Nou with about 300 guests, always complying with sanitary measures.
According to witnesses, the chords of the Barça anthem were heard. Thus, Joan Laporta celebrated with his managers at three in the morning on Wednesday the signing of the guarantee that the new Barça government team will send to LaLiga this Wednesday. It was the last procedure so that Joan Laporta could be invested this Wednesday as president of Barça within the limits set by the statutes. It was the notary Ariel Sultán who gave the approval with his signature to the guarantees. Curiously, the notary's office is right in front of Mr. Laporta's office on Diagonal.
Thus, it was at 3:00 hours when Laporta finished signing the guarantees. "I have not suffered from the endorsement, I am always optimistic," the president told the assembled media; and announced that he will be at the investiture this Wednesday at 6:00 p.m. (there will be up to 300 guests). Laporta finally got guarantees for 124.6 million euros, 15 percent of Barça's budget.
José Elías, president of Audax Renovables, has been key in the operation by guaranteeing some 50 million euros. His right hand, Eduard Romeu, will occupy a position in the Barcelona board. Laporta executives have endorsed some 50 million euros. The rest, about 25 million, was endorsed by four partners who will also enter the Board of Directors, which this Wednesday will be officially configured. Along with José Elías, Banc Sabadell was the other guarantor that gives guarantees to the Laporta executives.
Photos from as.com