Lakers Seek Reinforcements: Is Marc Gasol in Danger?
According to Sam Amick, the Lakers are not entirely happy with the contribution of Marc Gasol and want to reinforce the inside game with a signing ... or a transfer.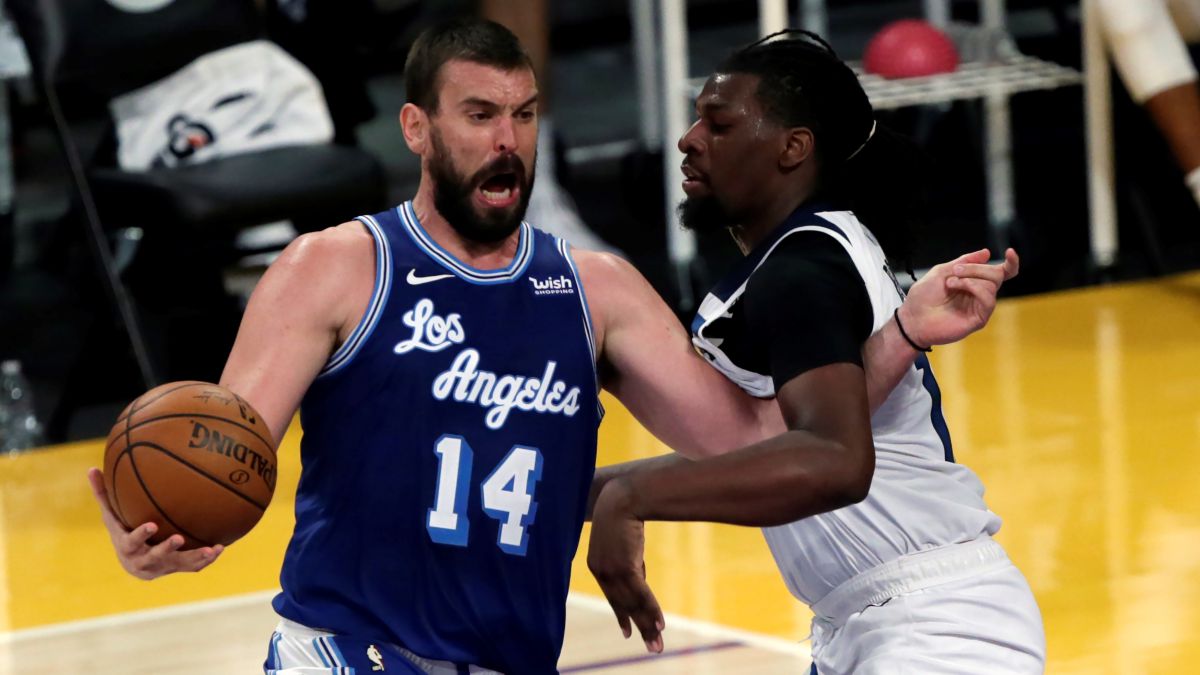 Lakers seek reinforcements. The Los Angeles team needs to tighten in a market that is barely two weeks away to acquire players who will strengthen the forward position and seek to expand the internal rotation. It is precisely there, in that last place, where an injured Anthony Davis is conspicuous by his absence and, for now, no return date. The arrival of Marc Gasol at the beginning of the season boded well for the franchise, which came out as one of the market winners, but the adaptation of the Spanish pivot has not finished being as they imagined in Los Angeles. Sam Amick, a journalist for The Athletic, has reported that the entity expected more from the center, which is averaging just 4.8 points, 4.1 rebounds and 2.0 assists in 20.1 minutes of play and is not being as decisive as expected or as important since its veteran position
Without Davis and with Marc's production low, the Lakers are looking to increase their inside rotation. Amick has singled out LaMarcus Aldrige, whose split with the Spurs is a matter of hours after the Texans reported a friendly parting of the ways with his power forward. From a romantic point of view, Amick has said the ideal is a return for Aldrige to Portland, where he played his first nine seasons as a professional. But, at the same time, he points out that the Lakers could try the move, either with a signing ... or using Marc Gasol in a hypothetical transfer.
Yes, the possibility is remote. San Antonio will look for a transfer and not a buyout for the power forward to come out and get something for him, so it would be very difficult for him to land with the Lakers, who have little salary space to take on a contract like Aldrige's (24 million dollars this season) and few pieces to trade. From an economic point of view, the operation could only be carried out with the buyout, so it would not be necessary for Marc to leave. And all this ignoring that Aldrige is on his way to 36 years, is in his 15th season in the NBA, averages the worst numbers since his rookie year and defends practically nothing, something invaluable for Frank Vogel's Lakers. That is, the rumor exists and Marc could be within the transferable, either in or out of a hypothetical exchange with Aldrige. The rest, we'll see.
Photos from as.com