La Volpe, after a talk by Guardiola: "Give me back the money"
The former Argentine footballer and coach talks about Guardiola, Barça, Maradona-Messi and says that "Ronaldinho and Kaká were vags."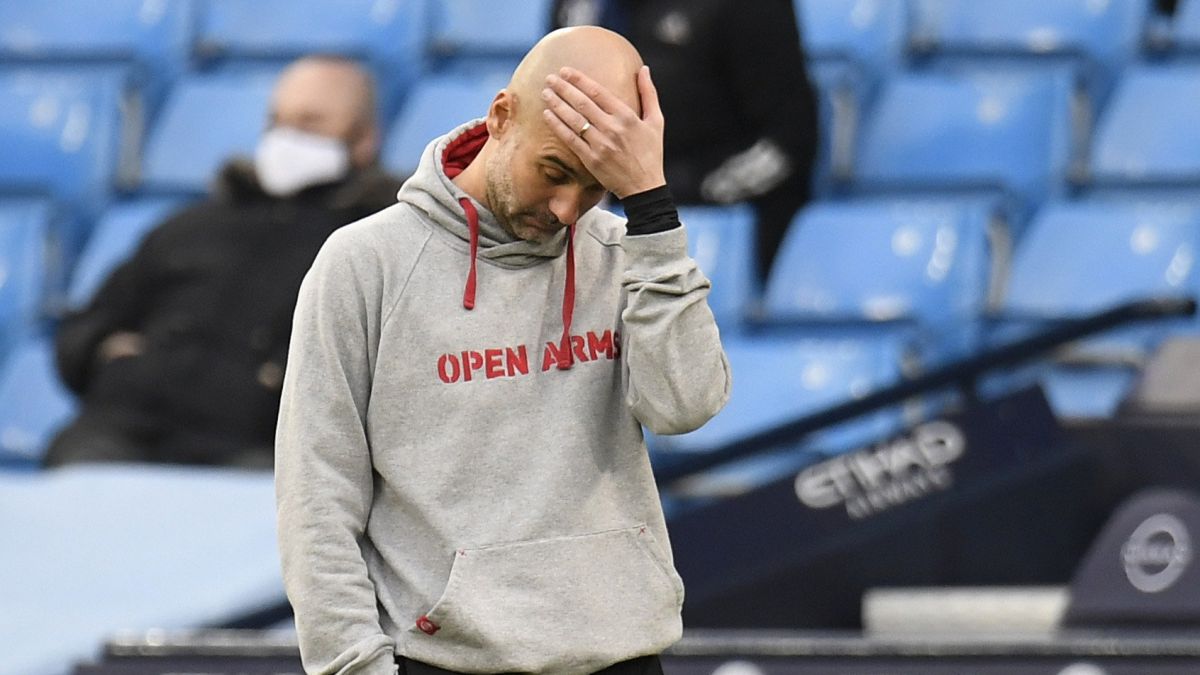 Ricardo La Volpe was always head-on. With the truth, or at least yours, ahead. Hence, when asked about something, do not bite your tongue, as reflected in the interview given to the YouTube channel 'Idols'. He believes that Guardiola has not invented anything, that Barcelona has lost their way, that Maradona was more than Messi ... And that Ronaldinho and Kaká were lazy, key to Mexico's victory over Brazil in the 2005 Confederations Cup.
He asked for the money back after a talk by Guardiola: "Once I went to see Guardiola at a conference. They didn't even pay me the ticket, which cost more than 200 dollars. I told Gaby Milito 'give me back the money.' Guardiola showed on his blackboard with the laser, how Barcelona played, it was an antique, so I told him to give me back the money because what I saw I already knew by heart. I went thinking that maybe I was learning something, but how I did not learn nothing ... There is a new methodology, the famous rondos ... It is a vendehúmos. There is nothing new. It was the confined spaces years ago. They forget that that 4-3-3 was used by Menotti when Argentina came out champion in 1978. "
Barcelona lost its way: "You come playing a 4-3-3 and being the world sensation, giving a show… I don't understand how when an Iniesta leaves, you don't get an Iniesta, why when a Xavi left you don't get a Xavi. Why did you bring the players with those characteristics? Barcelona lost its way ... What is the system? How is it going to play? If you can make the world talk about a winning, competitive, colorful Barcelona ... Why are you changing? ".
Maradona more complete than Messi. "Messi is the best of this time. But I think Diego was more than Messi, more complete. He was an impressive player. He was a passer, an unbalanced player, he had more character. The problem is that Argentina never played for Leo as for Diego."
Casillas's shadow over Keylor Navas: "He was sorry to have to relieve Iker Casillas. Not because of his qualities, because for me he is a great goalkeeper. I talked to him that he needed to manage the area a little, go out a little more in centers. But don't forget that he comes from Costa Rica and that sometimes weighs. But not in him ... I don't think he has shrunk because he has a lot of character. I don't give him a ten because I think he is missing two points. The first , to manage the area a bit with the centers, and the second, the issue of the feet. I think that Casillas was at a level much higher than Keylor, he should have remained the undisputed starter ".
The lazy Ronaldinho and Kaká. "In the 2005 Confederations Cup, when we faced the Brazil of Kaká, Ronaldinho, Adriano and Robino, the only way I told the Mexicans that we could win was by beating Kaká and Ronaldinho, who are not going down. We beat them because they were lazy. "
The 'Cholo' and Pochettino, at the level of Guardiola: "The 'Cholo' Simeone may be at the level of Guardiola in the elite, but I don't like him. Neither him nor Pochettino. Nor do I like Mourinho. the elite for what they have achieved, but I do not sit in front of the television to watch their team play because I will like how they play, because they take risks ... ".
Diego Lainez, out of place: "Diego Lainez is wrong because he goes to a team, Betis, in which they put him as a fourth midfielder, a midfielder on the outside. When I worked with him, he never played there. I don't know if he has The trade. And if not, he will have to learn it. Diego is a second striker. He is like Messi, freer, small, skilled, good passer, good definition ... He is not a defensive player. He had to to have gone to Ajax, to Holland, a more formative team, which plays more colorful ... ".
Photos from as.com