Koeman surrenders to Nico: "Is that Fran's son, the one from Depor?
La Voz de Galicia explains how in the preseason Nico Gonzaléz, son of Fran, formerly of Depor, caught the attention of Koeman, who usually summons him to train.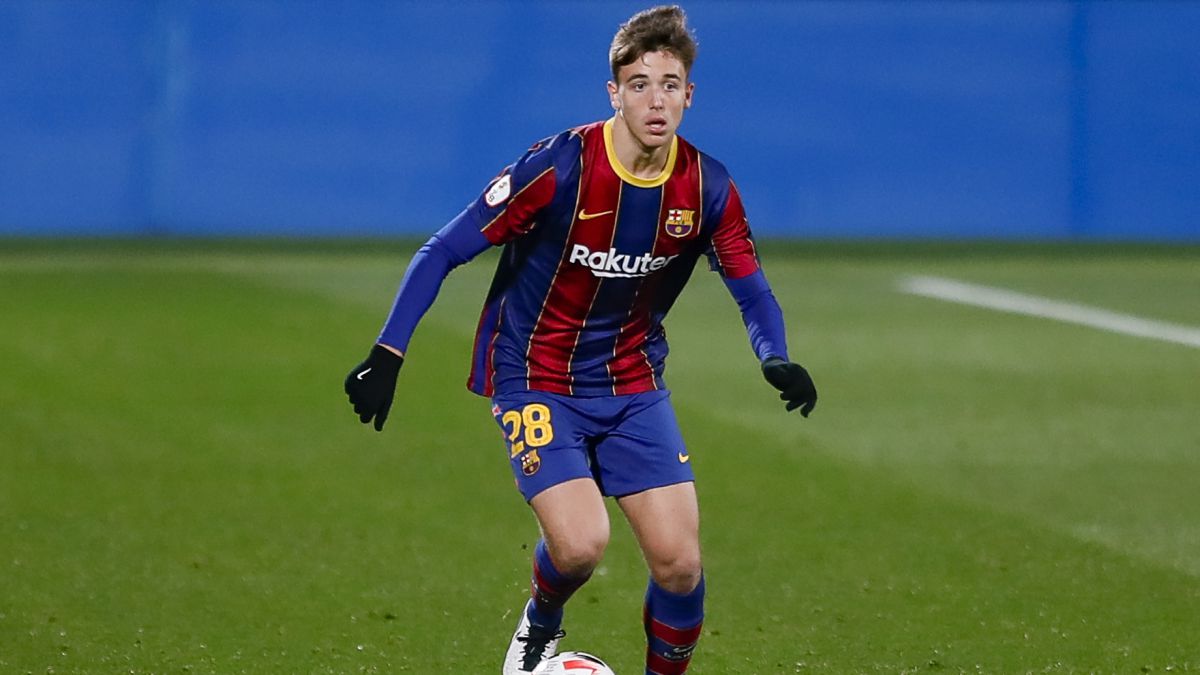 "Who is that blond man?" Asked Ronald Koeman to those who accompanied him that day at the Barcelona facilities. On the field, there was a match between youth and youth footballers to which the coach of the first team appeared to discover and be surprised by the skill of Nico González, Fran's son, former player and now coach in the Depor quarry.
This is how La Voz de Galicia narrates it. Koeman asked about "the blonde" and was surprised. "It is Nico González, juvenile, the son of Fran", according to this newspaper, the delegate of the branch replied. "The son of Fran el del Depor?", They say Koeman answered surprised by the relationship and his football.
Since the preseason and that game rescheduled by the suspension of a friendly due to Covid-19, Nico González has climbed several steps in the Blaugrana quarry. The midfielder has become a subsidiary file, he is a permanent fixture for García Pimienta at Barça B and also one of Ronald Koeman's favorite 'kids'. According to this newspaper, the Dutchman usually asks about him every time he asks for young people to train with the first team, with which he has not even been summoned yet.A jump that depends on the contract
His jump to enter the first team, they explain in this newspaper, depends on his renewal. Nico González ends his contract at the end of this season and has not yet extended his commitment to Barça, which slows a possible jump until he signs a new contract due to club policy.
At Barcelona, according to the Voice of Galicia, he is considered one of the players with the most future to make the leap to the first team and become a possible replacement for Sergio Busquets. With Barça B he has won the position between midfielder and pivot and accumulates more than 1000 minutes in the Bronze category, leaving good performances that also attract the attention of foreign teams given their contractual situation.The definitive step
In an interview with AS, Fran recognized Nico's talent and assures that he is at a key moment in his career. "He is in a complicated age in which he has to take the final step. The future lies in how ambitious each one is and in what he is capable of sacrificing," said the former Depor player.
In the comparison between the talents of both, he compares times and believes that his son is better than him at his age, but he insists on that step that takes him to the elite. "The thing is that football has changed a lot. I, practically until I was 17, never trained, now it's a very different story and for the better, you train more, better, your diet is very careful ... At your age, perhaps I was not as good as him, but in two years, since I did the preseason with the Depor first team, I grew a lot and my jump was brutal. He has to take that stride now, "added Fran, who sees how Nico takes off in a club that loved him, but he only thought about Depor.
Photos from as.com