Koeman's most optimistic message
The Dutch coach used social media to show his pride and enthusiasm for training this squad: "We show that the team has a bright future."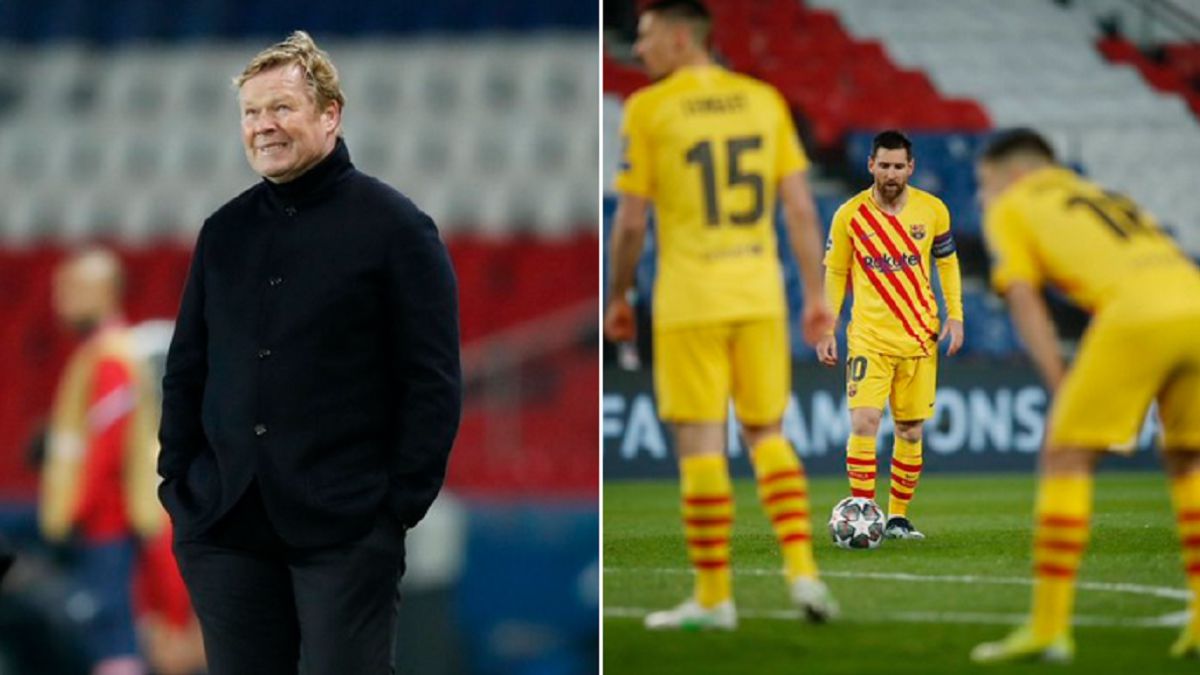 That Ronald Koeman has turned the sock on this team is incontestable. After the humiliation of 2-8 in Lisbon, it seemed difficult for the team to take flight, and even more so with the intrinsic problems that the pandemic brought: no public in the field and no income in the box. However, in seven months, the situation has been completely reversed. Although it is true that the team has been left out of the Champions League, and also in the second round, which has not happened since 2006, the reality is very different, since the team has fallen showing its best face and subjecting a PSG puzzled that he was in various phases of the match against the ropes.
Perhaps because of that, or because the technicians are increasingly satisfied with what they see on the field, that Koeman wanted to send a message of optimism and pride through social networks. The Dutch coach wrote a declaration of principles on his Twitter account this morning that fully confirmed the good feelings of this team facing the challenge of winning the double this season. "Last night we played a good game and we showed that the team has a bright future," was Koeman's clear and resounding message, which was also accompanied by two photos, one of him during the game and another of Leo Messi about to launch. a foul before the gaze of Lenglet and Alba.
The text, written in Spanish and English, was also reinforced by two hashtags: 'Orgulloso' and 'Força Barça'.
There is no doubt that Koeman has made fans dream again of titles and lifting trophies. The first is already around the corner, since it plays the Cup final against Athletic on April 16, and the second, LaLiga, is a little more complicated: the leader, Atlético de Madrid, leads by six points to the Blaugrana, although it is true that Simeone's men still have to play at the Camp Nou, a match that can decide a title as it happened in the 2013/14 season, although that year the balance ended up falling in favor of the mattress holders.
Photos from as.com