The Dutchman prefers a puncture from Atlético in the derby: "The best thing is for the top team to lose points." On his future: "I'm sick of answering."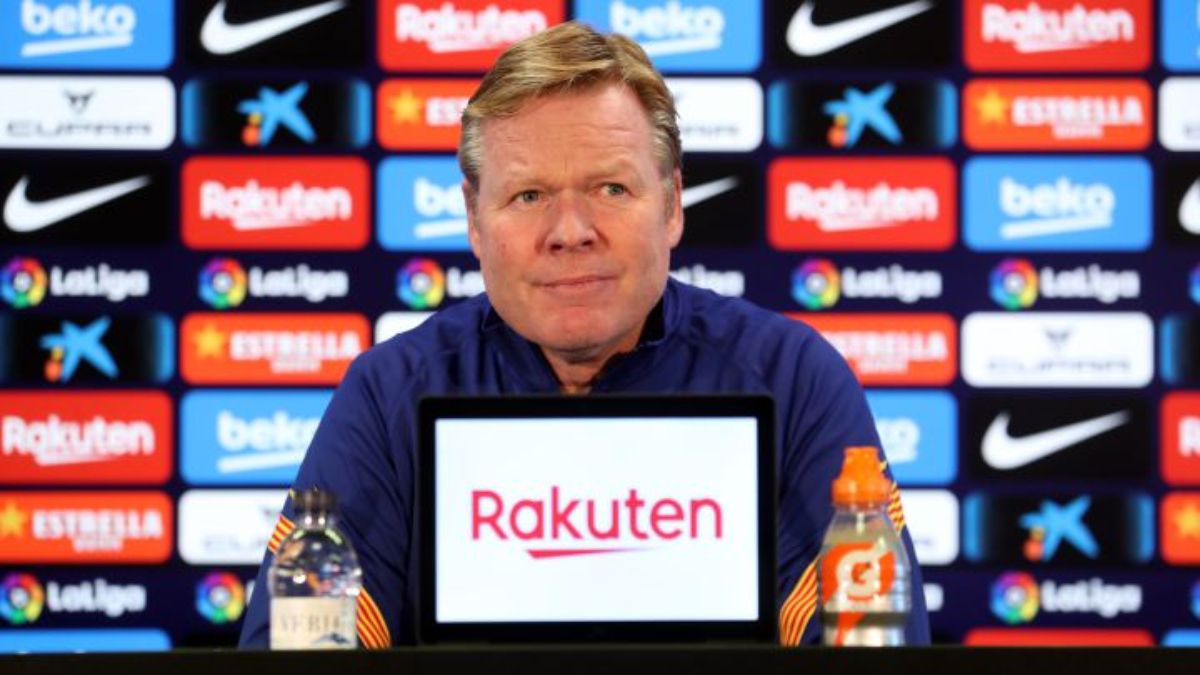 Is it a key match?
It is important. On Sunday Atlético plays against Madrid and one or both of them are going to lose points. It is going to cost us because it is a strong opponent.
Is the system of three plants sustainable with the losses?
You can follow, but don't obsess over the system. The important thing is the attitude of the players. We have improved a lot in the game without the ball.
Do you think you have earned one more season?
It is not in my hands, I have one more year of contract. Luckily in two or three days there will be a president and we will talk. I focus on winning games and the possibility of winning the Cup. The rest is not in my hands.
What result do you prefer in the Madrid derby?
The first thing is our party. We have to win and the best result is that the one who goes first loses.
Do you think the pools on the future of the bench are over?
That always happens when a new president is about to arrive. It has not bothered me. I'm into work. There are so many games that I can't think of other things. When the new president arrives we decide I am sick of answering questions about my future.
Do you think this is the moment when your team is strongest?
We are fine, but we have to look for continuity. We have to focus on what we are doing. We are missing a lot.
What has changed defensively in the team that no longer gives up chances?
We have improved in individual errors, we press more and there are game phases that having three behind we have improved. They are various things beyond the system.
Does this state of mind give you hope for Paris?The latest results have given us a lot of morale. The Paris thing is on Wednesday, Pamplona arrives first, we will talk about that as of Monday.
Does Ilaix have projection like Pedri or Ansu?
He is one of the young people we have. He can contribute a lot, like Riqui, who trains very well. Young people are knocking at the door.
Did Sevilla have a bad loss?
They are things that happen. It has happened to me. In the first leg without going any further they gave Alba a penalty and did not whistle it, sometimes these things happen. I think we were superior in the tie.
What do people say to you on the street?
You can tell that people are happy, bad times have passed and people are back with the team. We have worked hard to reverse this situation. Now we need the field to be full to be able to enjoy nights like Seville.
Are you looking forward to meeting the new president?
Of course, having a president is very important. It is the largest club in the world and it is essential to know the possibilities that open up to improve many things. At last there will be a president.
Does the team respond when Messi does not score?
It is essential that the other players respond. We cannot always depend on him. It's a good sign.
What are you most proud of than what you have accomplished so far?
Better to answer at the end of the season. A lot of things are missing. But for now, I am proud of the atmosphere in the team. It is a team that believes in itself. When I saw them all celebrate together I was happy. Even the substitutes, who must have been pissed off for not playing, celebrated it.
Of the three candidates, do you have any preference?
No, all three have done a good campaign. I have no preference, I don't know them that much. The best thing is that it is the partners who decide.
Was the game such a turning point that you can aspire to the double?
You have to remain realistic. I have the same opinion as before about winning something, with the difference that we are already in a Cup final and it is closer. But we are still behind Atlético and if they don't lose we won't catch them. We lost a lot of games at the start. It will be difficult, but the team is doing well now. We will do the impossible to win a title.
Photos from as.com