Koeman: "The derby? Any result suits us well"
The Dutch coach qualified his speech a bit about his preferences for the game this Sunday. If on Friday he hinted that he wanted Real Madrid to win, now he has left his preferred result more open.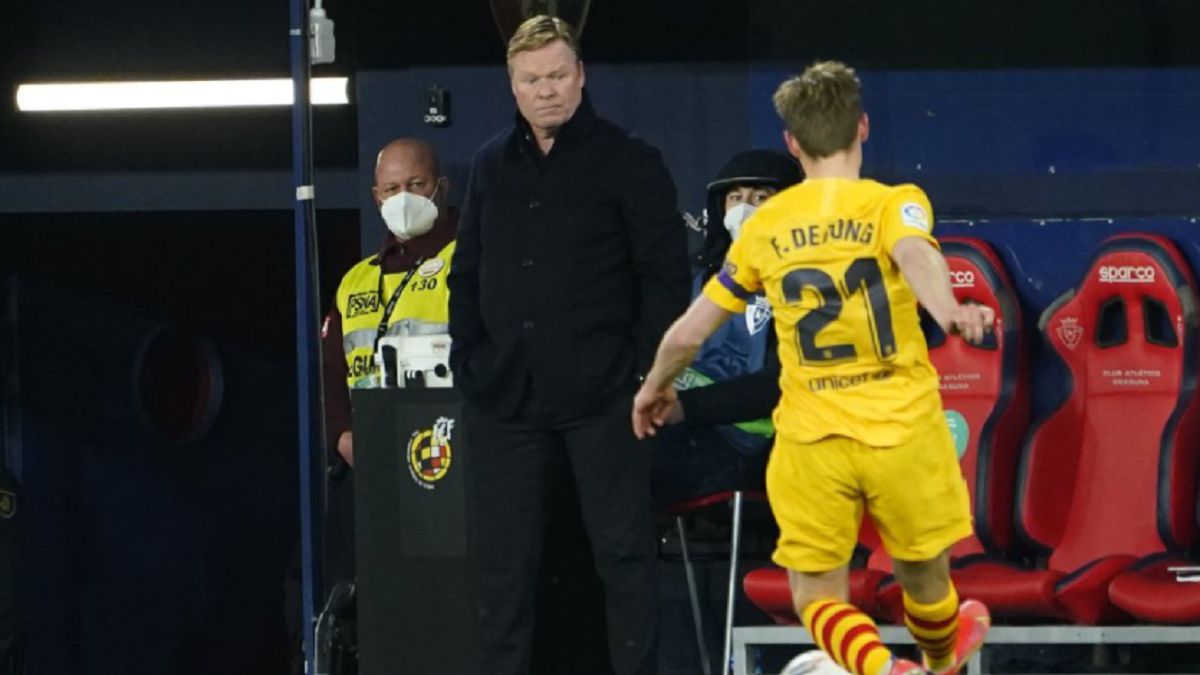 Ronald Koeman congratulated Ilaix Moriba for the goal, acknowledged that his team noticed the wear and tear of Sevilla's game and highlighted the streak of eight straight outings winning away from Camp Nou.
How did you see the game? 444 444A difficult game, we have lacked something in football, but we have worked and we have put in a lot of energy. The tiring Seville has been noticed. It was a serious game. Two beautiful goals and we got three points. What did you think of Ilaix's goal? Ilaix is growing. Everyone has the right to fail in a game, especially the young. These mistakes you made at the beginning are for learning. He is gaining ground, when he enters he always gives something extra to the team and that is very important. With the ball he is fine, physically he is strong and he will be more with the first team.How do you rate the three-month streak without losing in the league?We have left points where it could not be at the beginning of the season, but the team has had a very good reaction.Why has Umtiti changed? It is true that he had a card, but he was not doing the pressure well against Osasuna. We have improved in the second part.Wanting there to be a president? We have been without a president for a long time. It is important that you come in and talk to people. That the partners decide at the polls. We are not going to influence. Will the match between Atlético and Real be at home? I'm not going to be home all day. I'm interested in the final result of the derby. But the most important thing was our victory. Any result is good for us.Is LaLiga possible? We have been fifteen games without losing in LaLiga and cutting points from Atlético de Madrid. It is clear that there is a League until the end of the season. How do you assess the performance of young people?We are proud to introduce young grassroots players. These young people deserve to have opportunities, Pedri, Ilaix, Mingueza, Araujo and Riqui have a great future and are asking for passage. As a coach I have always done it.
Photos from as.com