Kjaer robs Diallo of a dream night
A goal from Milan in discount changes the course of the tie. The Italians deserved more and turned on the rival goal. Brahim was the starter.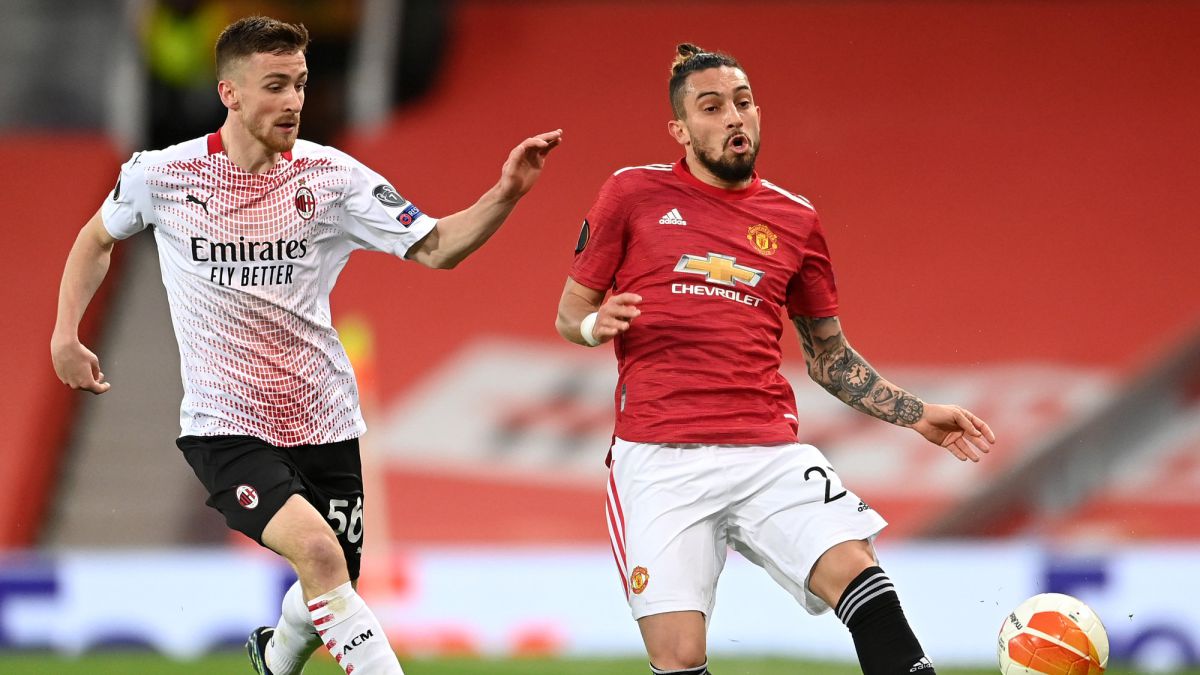 A Kjaer goal in injury time was the reward Milan had been looking for all night at Old Trafford (1-1). That goal away from home that has so much value in European competitions, thanks to its double value, and how close it came to achieving in the previous minutes: up to two goals annulled the Italians, Leao and Kessie, during the first half. In one of the final plays of the game, a header from Kjaer equaled what Amad Diallo's first goal in the Manchester United jersey had previously unbalanced ... and on his first shot on goal for the club. The 18-year-old entered the second half and headed an excellent long pass from Bruno Fernandes, who found the gap in the Italian defense where there was hardly any.
Milan showed up at Old Trafford with a long list of casualties that included Ibrahimovic, Theo Hernández, Calhanoglu, Bennacer, Rebic, Hauge or Romagnoli. However, Kessie's good work in midfield and Brahim's appearances during the first half threatened a United that was on the verge of taking the lead when Maguire, under goal, hit the post. The absence of Rashford at the premises, as well as those already known by Pogba or Cavani, did not prevent Solskjaer from drawing a line-up very similar to the starter, with Bruno behind a Martial who served as a forward. Although it was not until the entry of Amad Diallo that Manchester United took the lead.
Diallo, who arrived in the winter market from Atalanta after having only played five games with the first team, thus became the fourth youngest footballer to score an official goal with the Red Devils (18 years and 243 days) after Greenwood, Rashford and Best. It's not a bad start in just three games, all as a substitute. However, when the night seemed that it was going to carry his name in the headlines of all the chronicles, when he was going to be the only protagonist, Milan reacted and will face the return to San Siro having done their homework at the Theater of Dreams .
Photos from as.com