PSG defeated Lille 3-0 in the round of 16 of the Coupe de France with a brutal performance from the goalkeeper, who again took a penalty in an exhibition.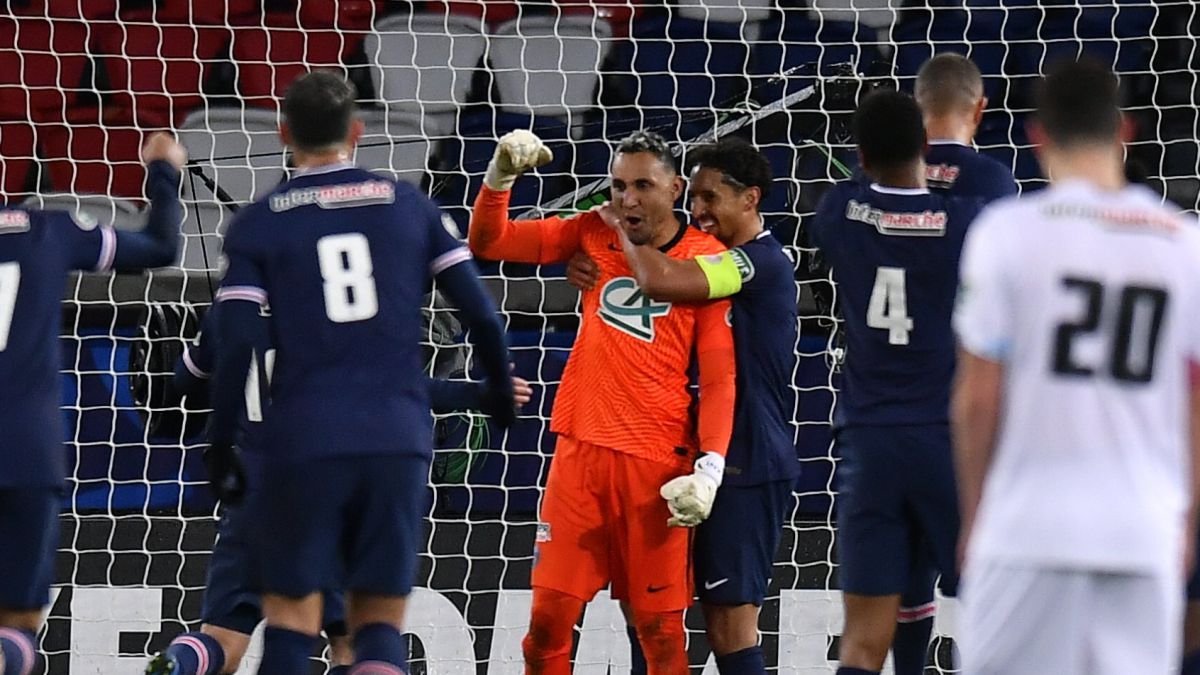 PSG must thank Keylor Navas for existing. If he saved his team against Barcelona a week ago, today he repeated a superb performance against Lille. The 3-0 in the eighth of the Cup was misleading, because the Costa Rican was decisive and not only that, but he again saved Kurzawa's furniture by stopping a penalty against Yazici.
Despite Sunday's scare, Pochettino confirmed his confidence in Marquinhos and Di María. Both were starters, although the Argentine made rotations, since Mbappé and Verratti were not from the game and Kimpembe stayed in Paris resting. It was a decisive Cup match against which is currently the leader of the Ligue 1.
The details decided the first part of PSG-Lille. The Northerners gave notice as soon as the match began, but Keylor was again decisive in a heads-up with Yilmaz. If Keylor was decisive for the good, Maignan, the Lille goalkeeper, put Icardi 1-0 on a tray. The Argentine, who was injured by Mbappé, paved the way, as the Frenchman caused the penalty that would precisely transform Bondy's from 11 meters. Yilmaz had the 1-1 before, but his shot crashed into the crosshead.
As in the first half, Keylor was PSG's savior. Not only did he keep his team's income with two spectacular saves to Yazici and Bamba, but he also experienced déjà vu when he stopped a penalty against Yazici that Kurzawa caused like a week ago against Barcelona. Mbappé closed the account at the end and PSG qualified for the quarterfinals of the Cup.
Photos from as.com