A penalty goal in the discount serves Milan to rescue a point against Udinese of (1-1). He had previously scored Becao with the help of Donnarumma.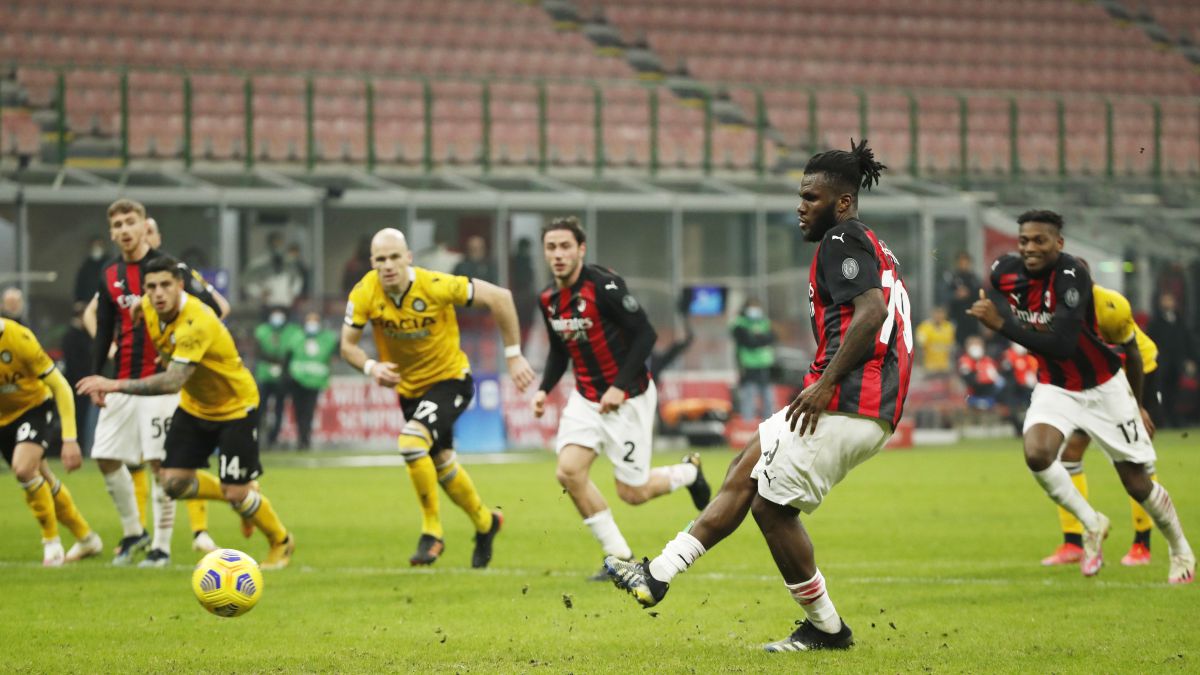 Inter is increasingly facing Serie A. With Juventus seven points behind and with one more game, their neighbor Milan seemed to be the only clear rival in the fight for the Scudetto. However, against Udinese, the Rossoneri on Wednesday threw a unique opportunity to get within two points of the leader and put pressure on Conte's team. Kessié managed to rescue a penalty point in discount, but Becao's previous header goal, with the involuntary but invaluable help of Donnarumma, leaves Inter the possibility of extending the distance with the second-placed team to six points if they win this Thursday at Parma. Although it is true that neither of his two fans should be left for dead (and less Juve if we pay attention to history), this Serie A seems to be tinged with Nerazzurri.
Milan were nervous from the start. In 2021 things are not going as well as in 2020 (although it seems paradoxical). From a fearsome leader led by Ibrahimovic it has become a team of ups and downs, with more lows than 'highs'. Without Zlatan on the pitch, the team has lost its charisma. Brahim leaves flashes of quality, Tonali sets the pace, and Theo puts the intensity, but something is missing: bite. Against Udinese he hardly disturbed his rival until the last fifteen minutes, when he was seen with the water around his neck. Before it came in waves to the area but without tickling Musso.
And on top of that, to make matters worse, Donnarumma, who is once again in the eye of the hurricane for his renewal (you know how Raiola brings them with his represented), failed resoundingly in the goal from Becao, who was assisted by Rodrigo Paul that is getting bigger and bigger in Europe.
The little Milanese insistence in the final minutes had an exorbitant prize in the last breath. A rather rigorous penalty, although fair, allowed Kessie to put the unfair final tie on the scoreboard. A not entirely happy ending for Milan, who can stay six points behind the lead today. Of course, if Inter fails, the point will have tasted glorious.
Photos from as.com