Nagelsmann's men did their homework, won and were leaders of the Bundesliga for a few minutes until Bayern's victory came.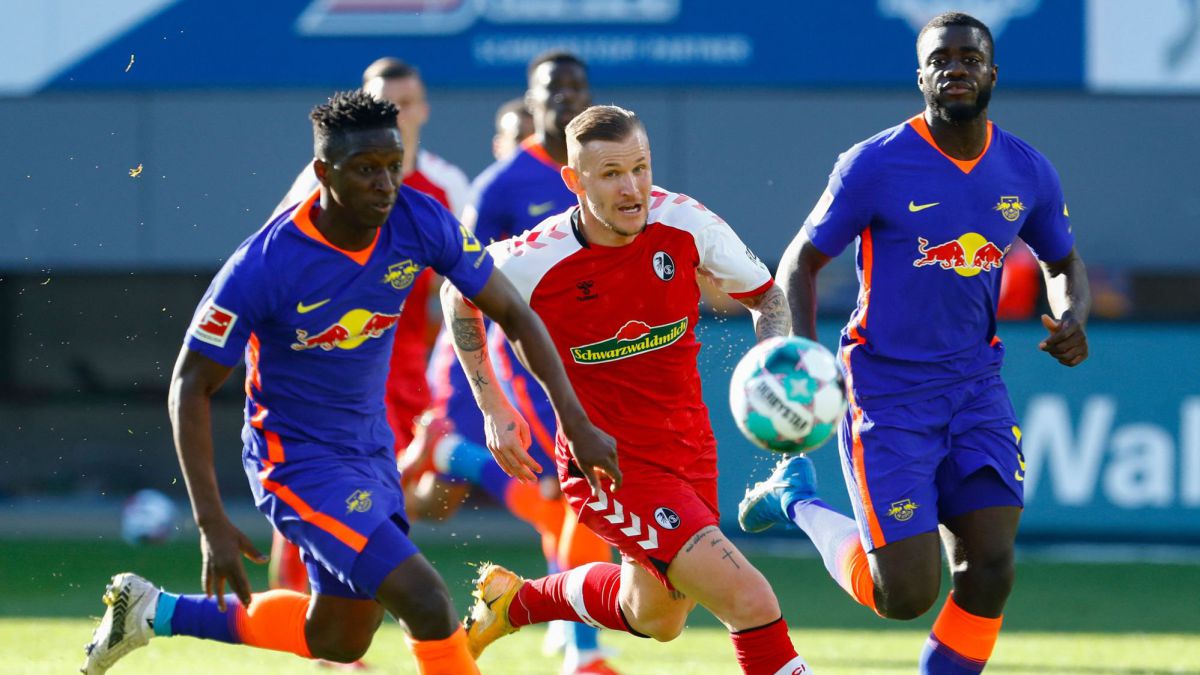 This Leipzig is serious. Nagelsmann's men went back to doing their homework, added three points and were leaders of the Bundesliga for a few minutes, until Bayern Munich's victory over Borussia Dortmund (4-2). The team sponsored by the energy drink company Red Bull beat Freiburg 3-0 with great authority and are now just two points behind the lead. Leipzig does not want to lower their arms in the fight for what would be the first salad bowl in their history.
It cost Leipzig to gain dominance in which Angeliño was once again out of the squad due to the muscular discomfort that he drags. Dani Olmo did start from the beginning and, little by little, managed to do his bit so that the East Germans began to transfer their dominance to the rival field and found the holes in the always solid Badense rear. SC stood firm until an error by goalkeeper Müller tipped the balance in favor of Leipzig. A shipment of the most risky of the goalkeeper ended up being intercepted, ended up in the boots of Poulsen who gave the leather to Nkunku so that the Frenchman released the luminous to empty door. Lethal.
Streich's approach had to be changed, and it didn't take long to do so. As soon as he left the locker room, his Freiburg advanced lines and tried to put in trouble the line of three of Leipzig commanded by Upamecano. He almost succeeds through Höler. But what usually happens when you offer spaces to the machine of fast transitions that is Leipzig, is that it tends to point you to the against. So it was. The Imperial Kampl led a counterattack, found Nkunku between the lines and the French, like Poulsen in the first, handed the leather to Sørloth for the Norwegian to sentence to an empty door. Forsberg joined the party with a shot from the front. Keep Dreaming Leipzig.
Photos from as.com