The English forward left Tottenham with a foot and a half in the quarterfinals with his two goals. Bale was a substitute again and wasted a very clear opportunity in the last breath.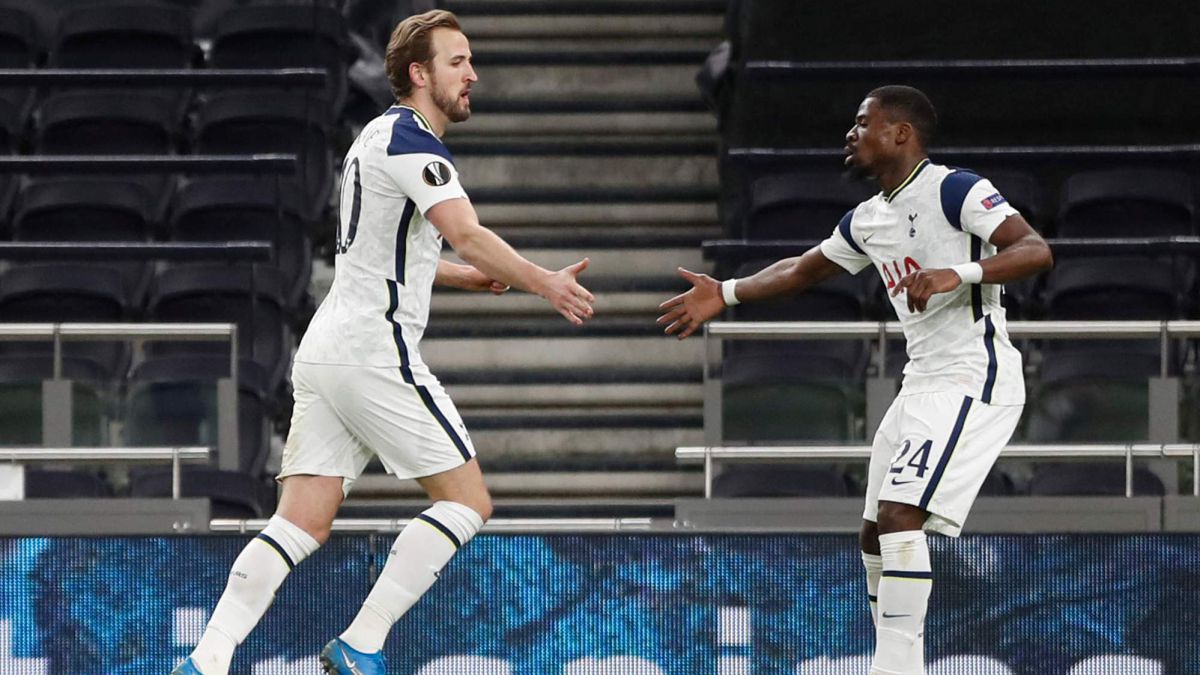 A Harry Kane has long outgrown the Europa League, and who knows, if not Tottenham will have outgrown it too. Already converted into the differential factor that makes Tottenham a great of England and not just another good team, the Englishman cannot do more for the ecosystem in which the Spurs move. If you want to grow and establish yourself as one of the best '9' in the world, you will have to fly. Today, in the first leg of the round of 16 against Dinamo Zagreb, two of their goals served to tip the balance of a tie in which Mourinho's are far superior. The Portuguese did not even consider it necessary to remove Bale from the starter for Sunday's London derby.
However, it is not all good news for spurs. With barely 10 minutes left until the game ended, Kane had to leave the field, yes, on his own foot, before a bulky bag of ice was placed on his knee. Before, he took advantage of a fantastic play by Lamela in the first half to open the scoring and then, in the second, he unfolded like a cat inside the area to increase the gap. That he was able to do what he did in the area under the watchful eyes of the defenders perfectly exemplifies the difference in level between the two teams.
With this doublet there are already 21 goals that Kane has scored this season, who, by the way, closes a round week at Tottenham Hotspur Stadium, where in the last four days he has scored 4 goals and distributed 2 assists. Bale, for his part, came out in the second half and, in addition to throwing one of those house-brand fouls that are hell for goalkeepers, he had a very clear chance at the last minute on empty doors that could have sentenced the tie.
Photos from as.com