Joventut takes a breath before the game against Nanterre 92
La Penya forgets a tough week, with defeats against Barça and Unicaja, after defeating Casademont Zaragoza, which ends its streak with two victories.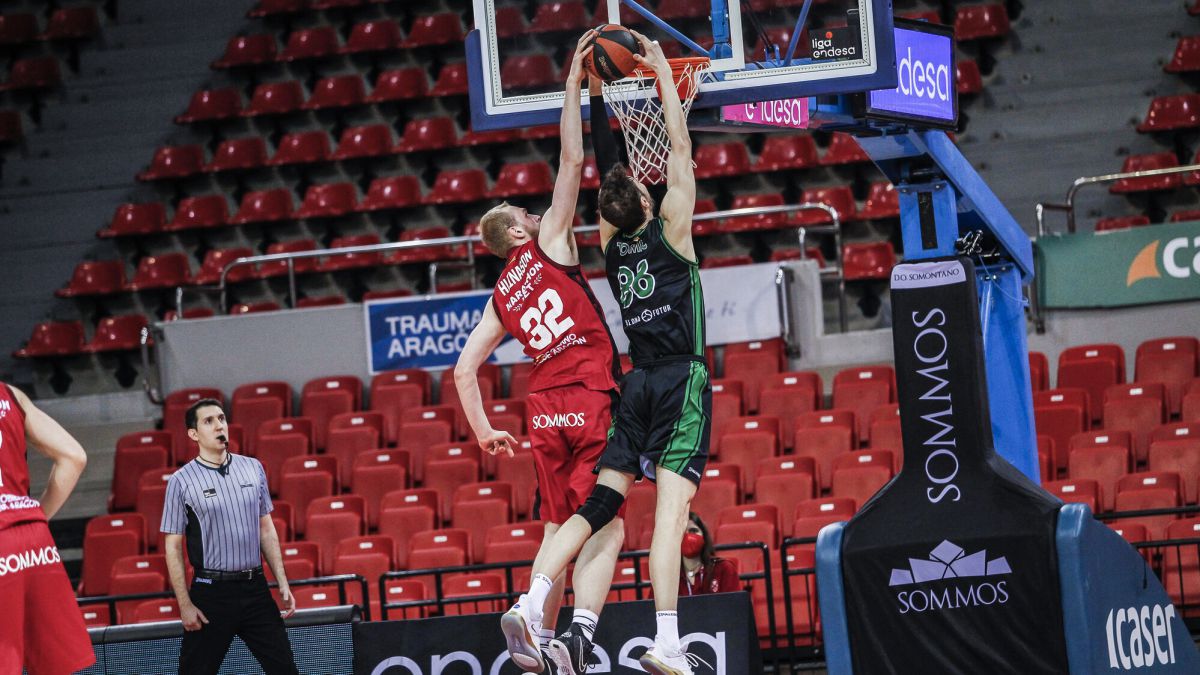 The Joventut de Badalona, with their home win over Casademont Zaragoza (95-100) halted the comeback that the Aragonese team was leading in recent days and which was key for the latter to get hooked to the top of the standings.
The "rojillo" team measured their good moment against those of Carles Durán, who showed them that the Catalan team is one point above most of those who had been their rivals in recent days, all of them from the lower part of classification except Baskonia.
The victory of the green and black not only means placing a stopper in the skill progression and sending a message that they will have to improve against those above so as not to give up their goal, but it also allows them to take the particular difference after having won the two matches in which have faced each other and continue to be among the top eight finishers.
In addition, it cuts the streak of two consecutive defeats that it had suffered between the League and the Eurocup, which allows it to continue seventh in the standings after a match that was decided in the last minute, in which the scoreboard registered 92-94, but in the that the green and black were more serene and calm in contrast to a hasty group of hands.
The game was tremendously even from the beginning and although there were alternatives on the scoreboard for both teams, practically in each quarter the Badalonese team played more like a team than a Casademont Zaragoza that was lost in many moments and that resolved by individual quality although in the end the precipitation was a bad adviser and ended up assuming defeat.
The contribution of the visitors of the trio Ante Tomic, Valery Brodziansky and Nenad Dimitrijevic, with 63 of the hundred points scored by their team, was decisive for the victory of "Penya" that broke a streak of his rival of nine victories in the last ten games, counting those of European competition.
Photos from as.com