Jonathan Soriano: "This team knows what it wants, I believe in permanence"
The new signing orellut hopes to be fit "as soon as possible" after not playing for several months and hopes to bring "experience" to achieve the goal.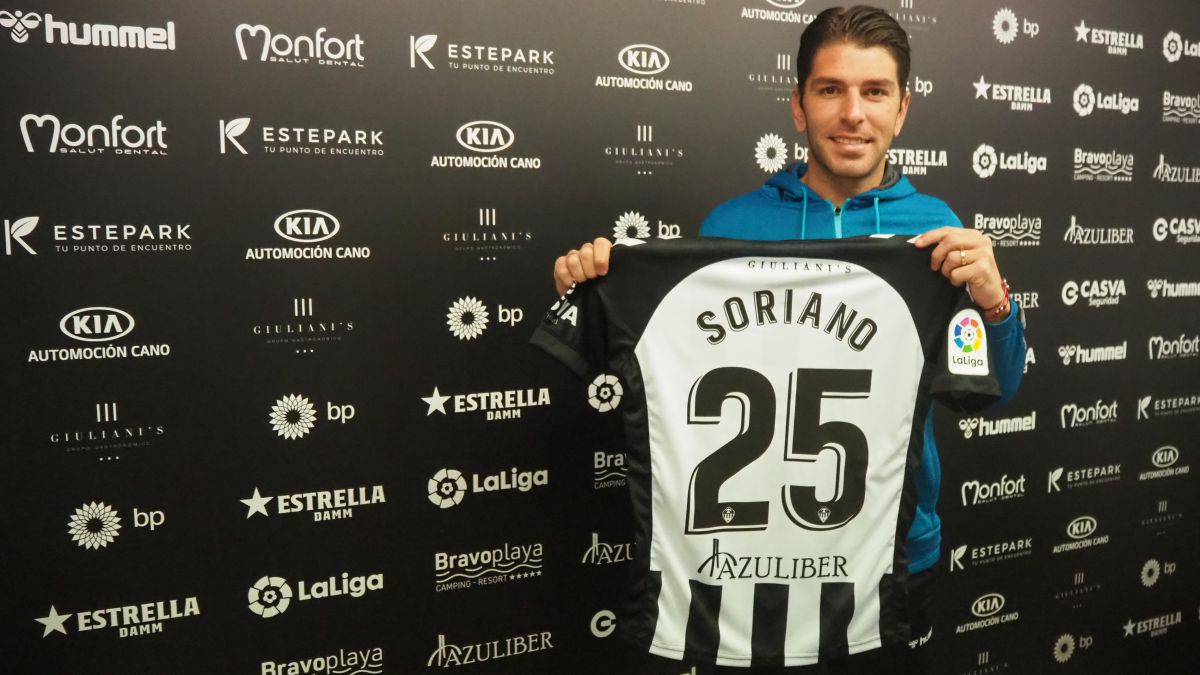 Castellón already has its new 'man-goal'. Jonathan Soriano has been presented today to the media and has already met the rest of his colleagues, with them he will try to achieve the coveted goal of salvation, something that he is convinced that "can be achieved" as long as it is maintained. "the dynamics of the last two games" in which the Castellón players add 4 points out of 6 possible.
On a personal level, the attacker trusts that he is ready to play as soon as possible and points out that he is "working hard" to be fit after several months without equipment, but he asks for a little "patience" to catch up. Soriano also wanted to highlight the figure of Ángel Dealbert, who was key to his signing: "Dealbert gave me very good feelings, I trust this club and this team a lot and that has been the reason why I am here."
Why Castellón: "Everything happens with the call of Àngel Dealbert, I talk to him and from there he transmits all the confidence and humility to me, this time I have moved because of that, Dealbert transmitted very good feelings to me, I trust him a lot club and in this team and that has been the reason why I am here ".
Physical state: "In the end it is not the same to be able to train privately than to do it in a group, with the ball, in professional football, but I have continued to maintain myself. This Sunday I was able to share my first impressions with my teammates and little by little with the training I will pick up the pace to try to be available to the coach when he needs it ".
Objective: "You have to catch the dynamics of the last two games, with the victory at home and the draw away, the important thing is that the team does not defeat, we have a good dynamic and what we have to try is to win in confidence , win in results, and from there things will go better. The Second Division is difficult to play, we are in a situation where it is not so easy to let go of you due to the lack of points for seeing you down there, yesterday I was in the group, transmits humility and joy, this team knows what it wants and I am convinced that if we are together we will achieve it ".
Goal number: "It is an exceptional situation for me, but I welcome it with the greatest of illusions. Now comes the best of the competition, which is the final stretch where we are all going to play, and all the goals that can be scored They have to be enough to help the team, that's the most important thing, and to get the club to achieve its goal, that's what I'm here for, to help and contribute to the club. "
What can you contribute: "Experience is a degree, that is logical, being 35 years old and having been in different situations makes you know and be able to help the team to know how to cope with these situations. What can I contribute? What I promise is effort , humility, work, I have that and I will be able to give it, I will go to train day by day with all that, with the desire, the effort and the humility. things go well. From there, if we all do our part, things will work out ".
Continuity: "The contract is until the end of the season, my goal and my hope is to achieve the goal of the club, from there we will see the options and if necessary we will sit down to talk, I have been here for two days and I am delighted to be here. objective is to be focused on achieving the objective of now ".
Photos from as.com