João Félix shut up after his goal looking at the bench
The Portuguese striker celebrated the goal angrily looking at the bench. His gesture seems destined for Renan Lodi. He hadn't scored since January.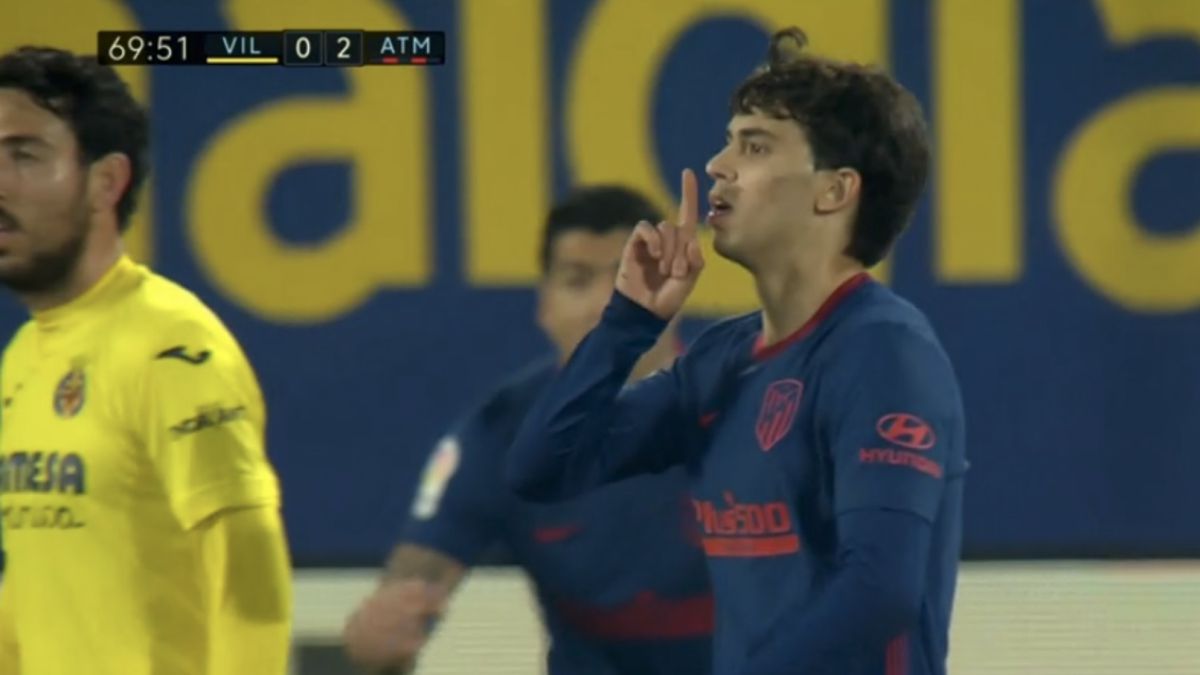 João Félix took the field in the second half after Lemar was upset. The Portuguese had several occasions and the third was the charm with a goal from the front. But what attracted the most attention was that he silenced after his goal looking at the bench. From his mouth it is interpreted, although not precisely: "Calla la puta boca caralho". A few words at least controversial, but that seem dedicated to Renan Lodi according to the publications of both on social networks. The Brazilian side uploaded a storie to Instagram with the photo of the Portuguese celebration and a text: "Don't be angry, you said it and you have done it. We are together, brother." João Félix shared the story of his teammate.
João Félix had not scored for more than a month. The last time he scored a goal was on January 24 in the match against Valencia. Although he was close against other rivals such as Levante, he finally did not get it. Now, your vindication can be expensive.
To date, he had played 20 league games, with six goals and five assists in a total of 1,183 minutes. While in the Champions League he has played seven games and scored three goals playing 618 minutes. His goal improves the data, but it may have consequences ...
Atleti wins more without him on the field with 82 wins against 67. On the other hand, he has already scored more goals this season (10 in 29 games) than in his first campaign (9 in 36) .
Photos from as.com