Joan Mir: "I slipped a bit into the last corner"
"If I hadn't overtaken Zarco, I would have caught his slipstream and Pecco wouldn't have passed me, but I didn't want to settle for the third," he says.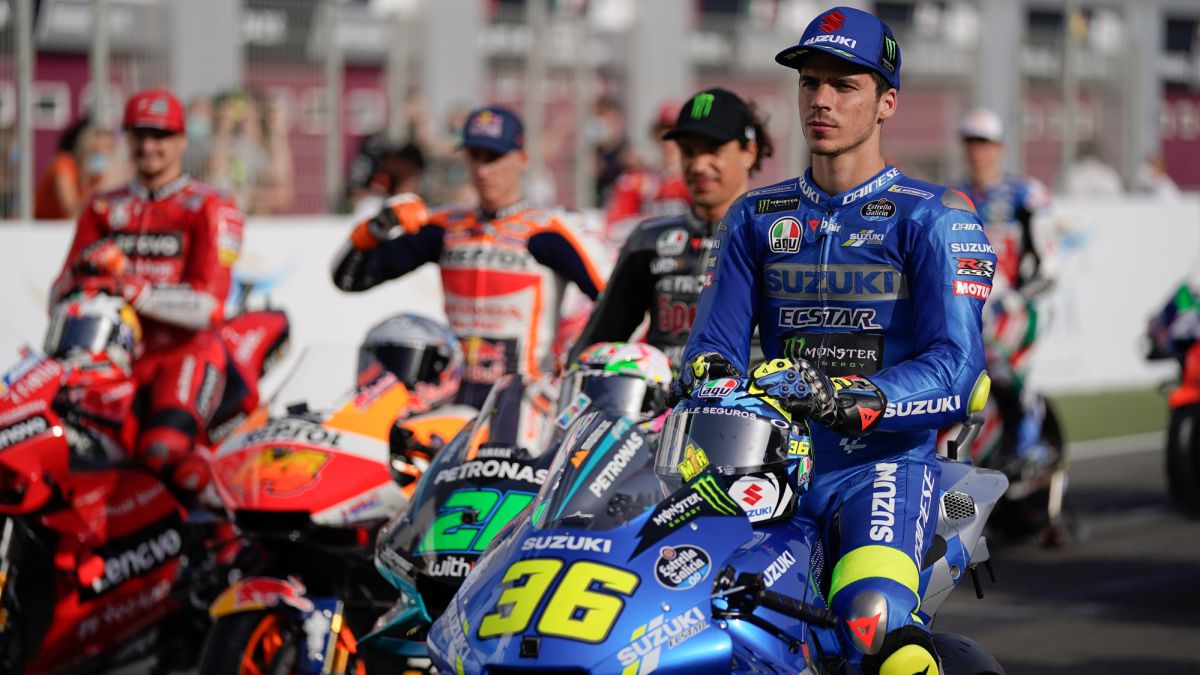 Despite losing the podium on the same finish line, Joan Mir did not lose his smile after the Qatar race. The champion began the defense of his MotoGP title with fourth place.
-Your career analysis?
-I feel fine. It has been a positive race. I have recovered the sensations that have cost me so much to find in the first days. For the first time all weekend I can smile, even if it is not the best result. I think we had potential for more, but a fourth position is a good way to start the year and we will try to continue with this line and with this desire to win.
-Explain well the last action. Would the Ducati have swept him on the straight if he had done the last corner as in the previous laps?
-In the last corner I slipped a bit. I have sneaked a bit and then I came back with speed, and this is seen in the images. It is true that I have opened up more, but I was also coming from further away and the acceleration was not bad. If no one passed me by cornering, no one should have passed me on the straight. But I expected them to pass me. I was expecting one to pass, not both, so it was a very unpleasant surprise, but I am also convinced that, if I had not overtaken Zarco, I would have caught his slipstream and Pecco would not have passed me. I have not wanted to settle for the third position. I have wanted more and because of my ambition I have surely run out of the podium. Now is what I have to do. I have to try, risk and go for it all. It's time to put on a show.
-Was it the race you expected?
-Yes. He didn't know how far he could go, but he was managing the tires a lot. I was very calm in that sense and positive at the time, skidding as little as possible. I was sacrificing two or three tenths for easy laps, but then those tenths came back to me. I expected a race from less to more and to have options for the podium. I expected her like this.
-From the outside they have enjoyed their comeback. What is the feeling on the motorcycle?
-Whenever you go ahead, you enjoy. When you go back is when you have a bad time. In this race I have enjoyed. I went from less to more, overtaking riders and everything with relative calm, without pressing too much to conserve the tires, and it turned out well.
-Are the changes made to the bike exclusive to this circuit?
-These changes are a setting very similar to the one I had last year. The problem is that in the tests, with so many tests, we tried something that we said was useful to us and we left it, but that was making my existence bitter. The entry into the curve made me bitter and I had a lot of problems ahead. When we removed it, we saw that the bike was working again in the warm up, with good sensations in very few laps. We found the way late, but we have found it and I think it may go well for the next races.
-Regardless of the fact that the two Ducati have passed you on the straight, have you taken a weight off your shoulders when you see that they can compete?
-I already knew. What happens is that when things go a little wrong, sometimes it is difficult to find your way again. You see the data, that something is wrong, that the bike does not work, that I am disgusted and we do not hit the key to find the solution. The truth is that the team has done a great job and we have taken a weight off our shoulders, because those feelings I had were worrying. A pity that the race did not last a few more laps, because we would have fought for something more.
Photos from as.com