Jazz don't seem so fierce anymore
Fourth defeat in six games for the Utah team, which this time ran into some excellent Curry and Wiggins (60 points between them).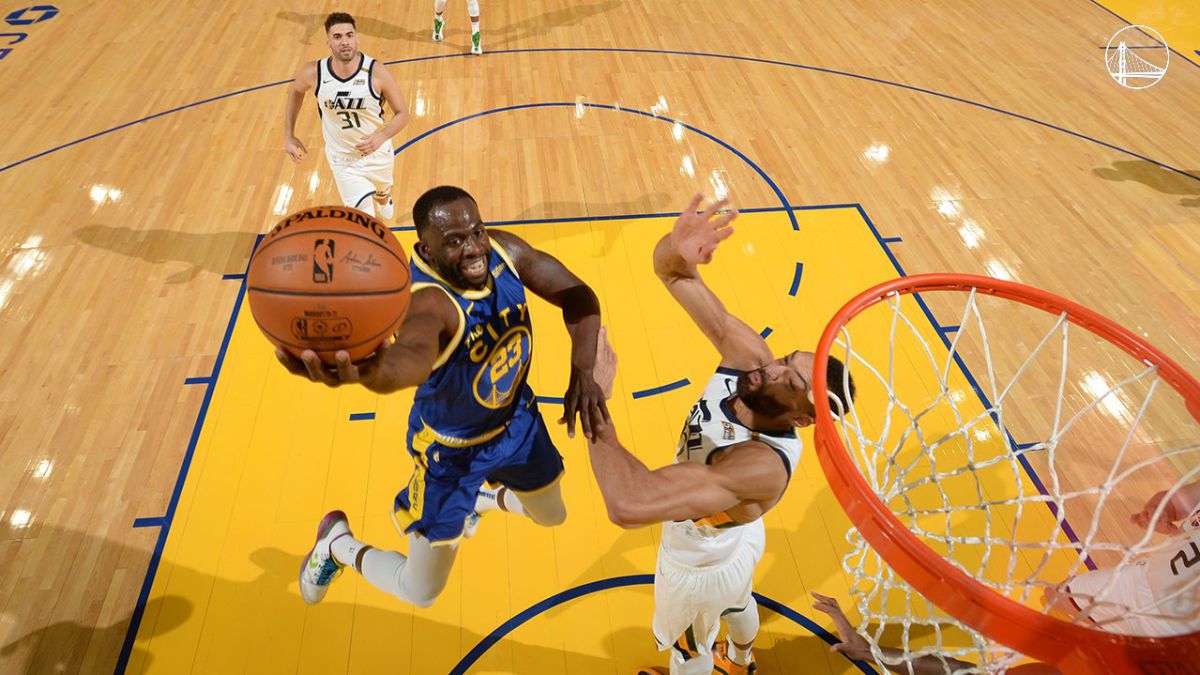 Not long ago the Utah Jazz were that merciless machine that left victims in its wake. It didn't matter if they were called Lakers or Timberwolves. But in the last six games he has lost four. It already happened to him at the beginning of the course, when he fell in four of the first seven. Since then and until this final bad streak in which it is immersed, 22 victories and 2 defeats. That is why he is the leader of the NBA and that is why he is still a clear candidate for the ring. But something has changed since February 27. That day they fell in Miami to a rising Heat. And, although they had already been playing for a few games showing symptoms that the machine was no longer perfect, it was that match that kicked off the moment they lived.
Since then they have only been able to beat the Rockets and Magic, the penultimate of their respective conferences. And they have lost with the established Heat, some irregular Pelicans, some Sixers with the second best record in the NBA and, finally, today with some Warriors that lately are lurching and that do not seem too reliable. In general, because today they have been used thoroughly, showing their best clothes, looking where they can best look and knocking down an opponent who has trouble deciphering the games. It must be said that the Warriors were coming off their worst losing streak of the season. Four in a row.
Stephen Curry, who had just won the All Star 3-point contest followed by a 1/8 against the Clippers, had one of those unstoppable days. He finished with a 6/9 from the perimeter to sign 32 points, in addition to 9 assists. The point guard has remained one single away from beating the record for passing baskets of the Californian franchise, which Guy Rodgers holds with 4,855. Together with Curry, Andrew Wiggins continues to complete what is surely the best season of his professional career, with 28 points and a 75% accuracy in the shot ... from the inside and from the outside. And Draymond Green keeps doing ... Draymond Green. In the best sense. 26th triple-double for the power forward (11 + 12 + 12, plus 4 steals). Who also shone was James Wiseman, who in Los Angeles was three quarters without playing for the anti-COVID protocol. This time, in 23 minutes he had time to hit 16 punches and 8 of the 11 throws he tried.
On the other side, Rudy Gobert signed a monstrous match. 24 points and 28 rebounds! The best data of his career. However, and this clearly demonstrates the general level of those from Salt Lake City today, the rest of the team stayed at 23. A single player took more rejections than all his teammates combined. Along with Gobert, Donovan Mitchell was the other top scorer on his team, but his 24 goals came with a 38.9% accuracy rate. And Jordan Clarkson's 21 from the bench with 39.1%. And between the two they add up to +/- of -49. A drain that his team, which at the beginning of the last quarter made the last attempt to rob the match, paid dearly.

Photos from as.com