Javi Hernández has no mercy for Oviedo and throws Leganés
The pepineros return to the path of victory in a practical meeting in which they were superior to the rival.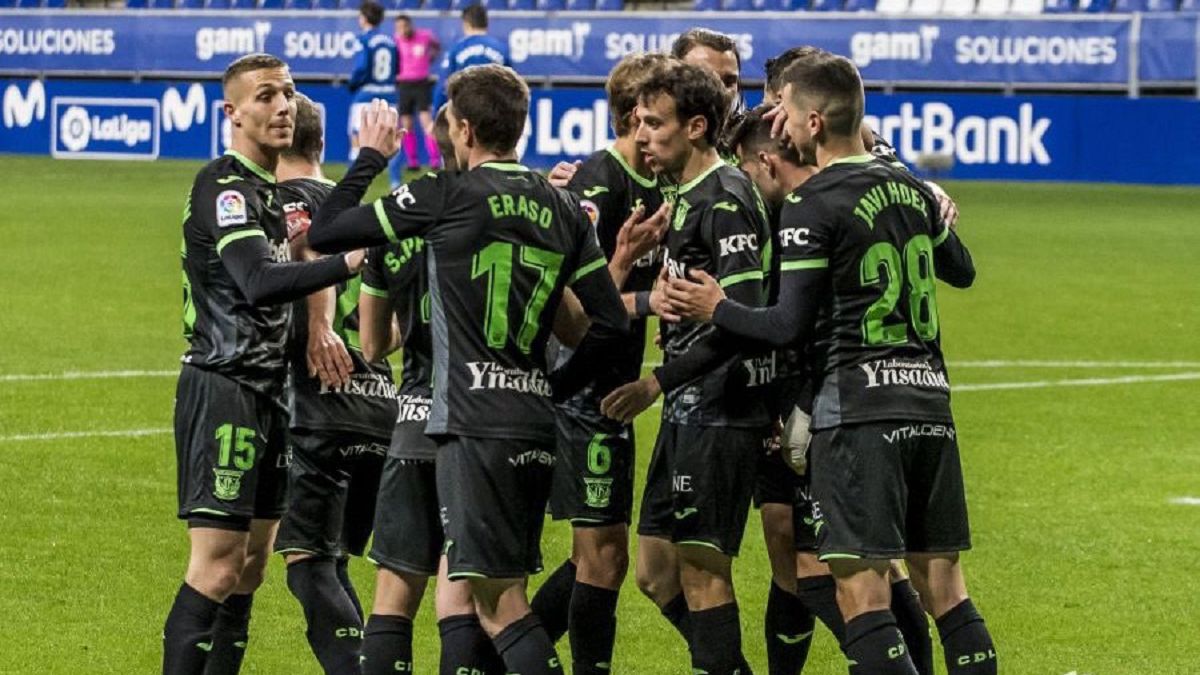 Javi Hernández arrived in professional football with Carlos Tartiere as a witness. On his return to what was his home, the defender had no mercy on his former team, which he sentenced with a double. The two goals from the lane, together with that of Bua in the final section, reflected the reference between a practical Leganés and an Oviedo who wanted to believe after Tejera's goal but whose wings were cut off by Christian's red.Oviedo came out trying to send the ball, but Leganés licked the spaces. He proved it after 12 minutes. Javi Hernández, with a past at the Tartiere, invaded the enemy area, getting rid of rivals in a dizzying slalom. Already near the goal, he kicked and the ball touched Christian. Enough to beat Femenías. The goal went straight to the Oviedo waterline, with problems all year long in the Carlos Tartiere.
A matter of trust, Lega grew on the pitch. After the pepinera defense aborted an attempt by Borja and Rodri in the area, the visitors connected in a pair of sparks, Arnáiz for Bastón, but Femenías plugged any gap between the striker and the net. A shot by Tejera before half an hour that did not take the designed path ended the blue options in a first half that had shown a much more mature Leganés on the field.The sensation grew when he returned from the changing rooms, when again Javi Hernández found the magic formula, a cruel return to what was his home. Palencia launched from the right, Arnáiz did not hit the shot and the side, yesterday lane, pushed calmly. It seemed that the crash was sentenced but Oviedo obtained a shortcut just three minutes after conceding the second blow: a hand in the area by Sergio's hand. Tejera threw firmly before Cuéllar's stretch. Oviedo did grow there, with a favorable wind then, with more games than occasions, yes. But his reaction was cut short in the 72nd minute, when Christian saw the second yellow in off-the-ball action with Bastón. The two teams moved the bench but the clash was controlled by Lega, with one more and control of the game. Oviedo was able to equalize with a set piece but Tarín's own header hit the crossbar. In the last breath, Bua closed the 1-3 with a good movement in the area and definition by low.
Photos from as.com