Jasikevicius: "It was a tough, physical match, with a lot of nerves"
After the hard-fought victory in the Classic, the Barça coach did not want to throw the bells flying and assured that "anyone could win."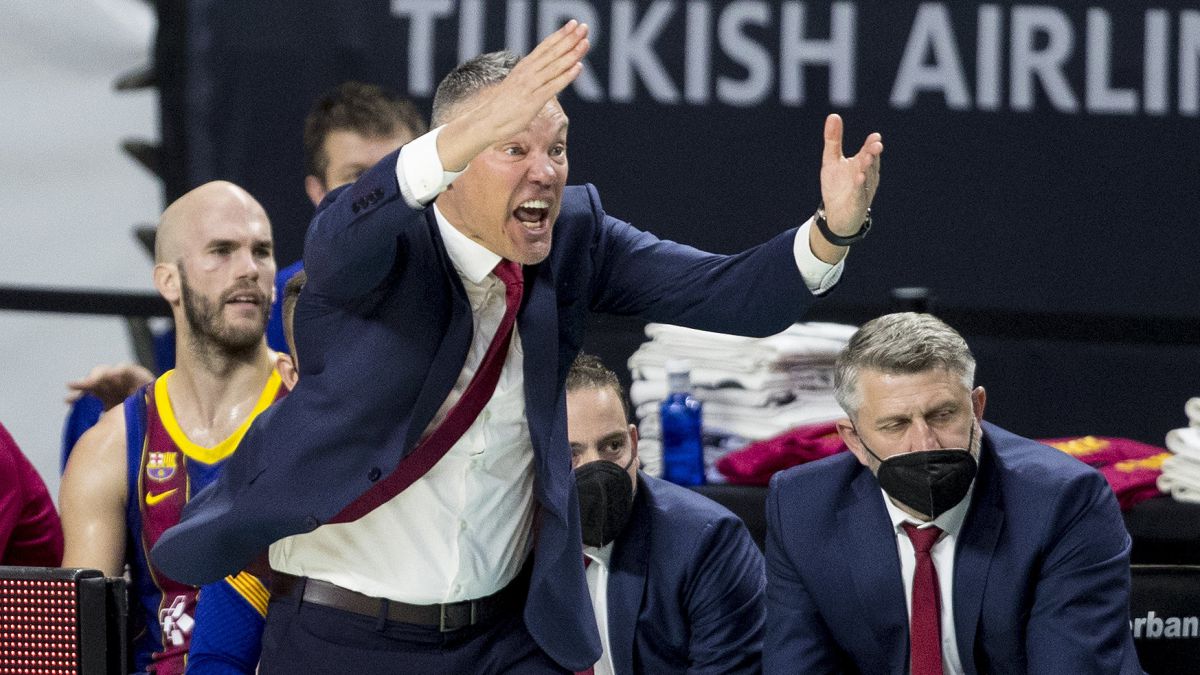 Sarunas Jasikevicius, Barcelona coach, did not hesitate to point out that the game against Real Madrid had been "tough, physical and nerve-racking in which in the end anyone could win."
"It was an important victory in a tough game, physical and with many nerves. There have been things that we have not done very well, details. We have given Madrid many easy baskets and they have gained confidence. In the end anyone could win but Cory (Higgins) and Niko (Mirotic) have made plays to be able to win, "said Jasikevicius.
The Barça coach was clear when answering whether his team had taken the measure from Real Madrid. "This is never true, you never take the measure of a Barça-Madrid. We have not had our best performance and Madrid is a champion team with very experienced players. Each game is a new story. We have beaten Madrid a couple of times in a row, but nothing more, "he stressed. He also did not want to throw the bells flying for qualifying for the playoffs. "Our minimum objective was to enter the playoff, but there are five games left and we have to continue," concluded Sarunas Jasikevicus.
Photos from as.com