Jasikevicius: "Our last quarter was excellent"
Barcelona coach Sarunas Jasikevicius has appreciated Barça's victory against Baskonia in the Euroleague, forged in a great last quarter.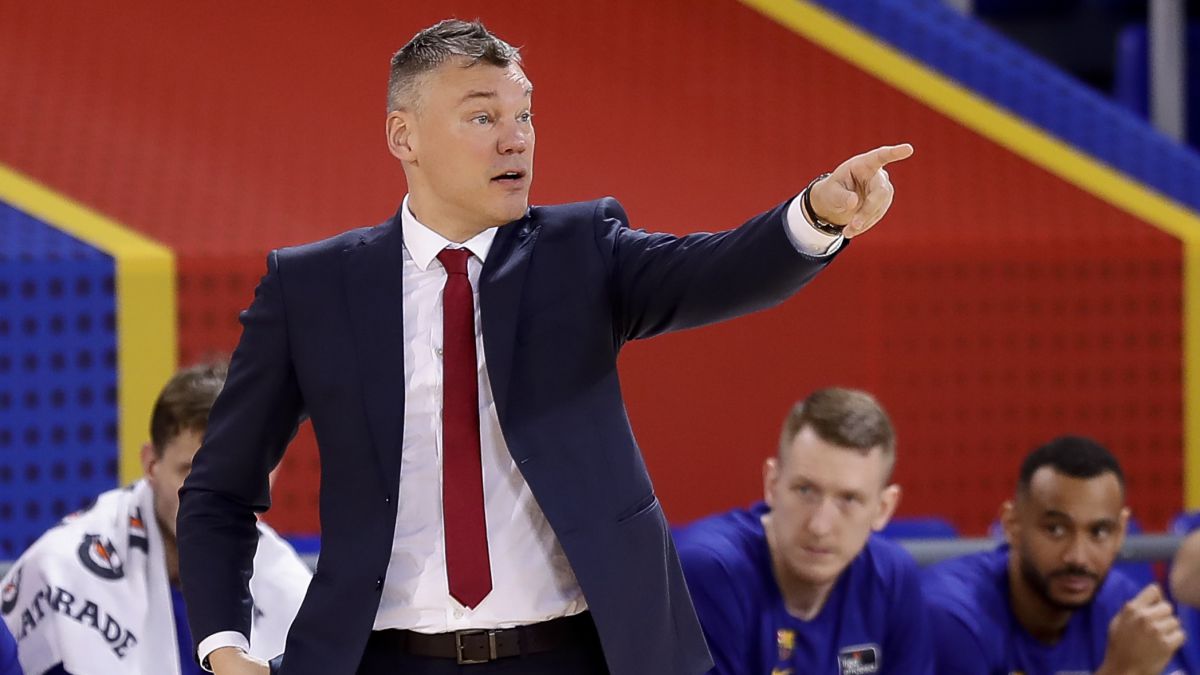 Barça coach Sarunas Jasikevicius said that the win against TD Systems Baskonia ended up coming because "our last quarter was excellent" highlighting "the defense and spirit" of his team.
The Barça coach acknowledged that the Vitoria team "punished us for our mistakes in the second quarter" which led to the game "starting again" after finishing the first quarter with a difference of twenty-one points.He commented that after playing four games in the last week "both teams lacked freshness" and described it as "important" to finish the week well after beating Joventut, Panathinaikos and TD Systems Baskonia this week.
Jasikevicius said that the team "has to start thinking about how to lower the number of lost balls, because a team with our talent cannot have more than fifteen losses per game." Barça added 18 against Baskonia and 19 in the match against Panathinaikos.
The Lithuanian also expressed concern about the ups and downs of the team throughout the matches, as happened in the second quarter. "It's a problem throughout the year. We lack concentration and I don't know how to do it. It's worrying because six bad minutes in a play-off match punishes you a lot," he added.
The coach hopes that his players will return from a few days off that they will have "with a better mind" because his team "is not even close to the level it showed in the Copa del Rey."
Jasikevicius acknowledged that his team "lowered their level somewhat" after winning their first title against Real Madrid, something that he described as "human" and hopes that after a few days off his players "will return to the dynamics that worked for us in the Cup" .
Finally, the Barça coach said that he has already voted "by mail" in the elections to the presidency of FC Barcelona that take place on Sunday and was "delighted" that the three candidates for the presidency have shown their trust in him to continue to lead the club's basketball team.
Photos from as.com