James Harden pushes to save victory against Pistons
The Nets struggled against the worst team in the East, Detroit. The best James Harden had to come out in the last three minutes to win.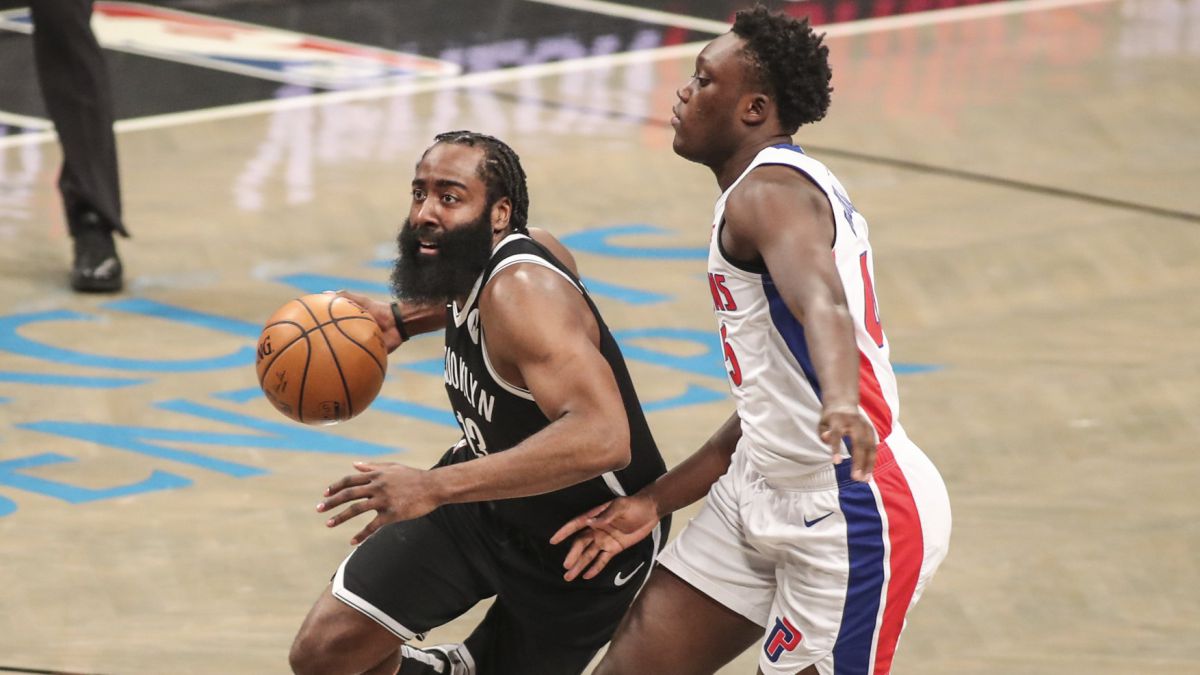 12 wins in 13 games. Without Kevin Durant. Only the Mavericks have managed to beat the Nets in recent weeks. It seems like a greased team and I still need to incorporate someone else in the market, for Durant to return, for Griffin to debut and see how it all comes together. Looks very good. Against the Pistons, yes, they were saved by the job and a James Harden who is already better than others on automatic pilot.
The night got complicated in the last room and Harden had to come to the rescue. Not just because he surpassed Larry Bird on the all-time scoring list, that's secondary, but because he stepped forward when the worst team in the Eastern Conference took a tight game ahead. The point guard scored the last 10 points for his team when the rival was only 6 in the final three minutes.
The Pistons and their extreme rebuilding are making good games with what they have. Merit there. Dwane Casey, the Coach of the Year in 2018 who was fired before giving him the award, proving why he was. It's hard to believe that this outfit can do more than what they're doing, also counting that they've given up on Griffin. They only have 10 wins in 38 games, but they fight. And until the end, as they showed at the Barclays Center.
This game was signed by the Nets for almost all of it. but perhaps facing the worst team in the conference with a very positive balance took its toll on them in the end. They relaxed. Harden and Irving were joined by DeAndre Jordan and Landry Shamet, who missed just two shots between the two in the entire game. Bruce Brown, a former Pistons, was also important despite the opposite: he made one of seven. There was tranquility. Too much.
The Pistons were winning the battle in the paint, but little else. Interestingly it was with two triples with which they got within a stone's throw of the Nets. A dunk from Plumlee put them ahead with three minutes remaining. They had started the fourth twelve points down.
It was the moment when Harden had to draw his weapons. Not the three-pointers, in which the two teams touched the ridiculous tonight, but penetrating and taking free kicks. It is an art, even. There was no antidote for it and Brooklyn was able to exhale after holding her breath.
Photos from as.com