Jaime Fernández elevates Unicaja in a final heart attack
Unicaja beat a good Herbalife Gran Canaria in a game that went from less to more. Formidable end of Jaime Fernández that led to the triumph of Katsikaris.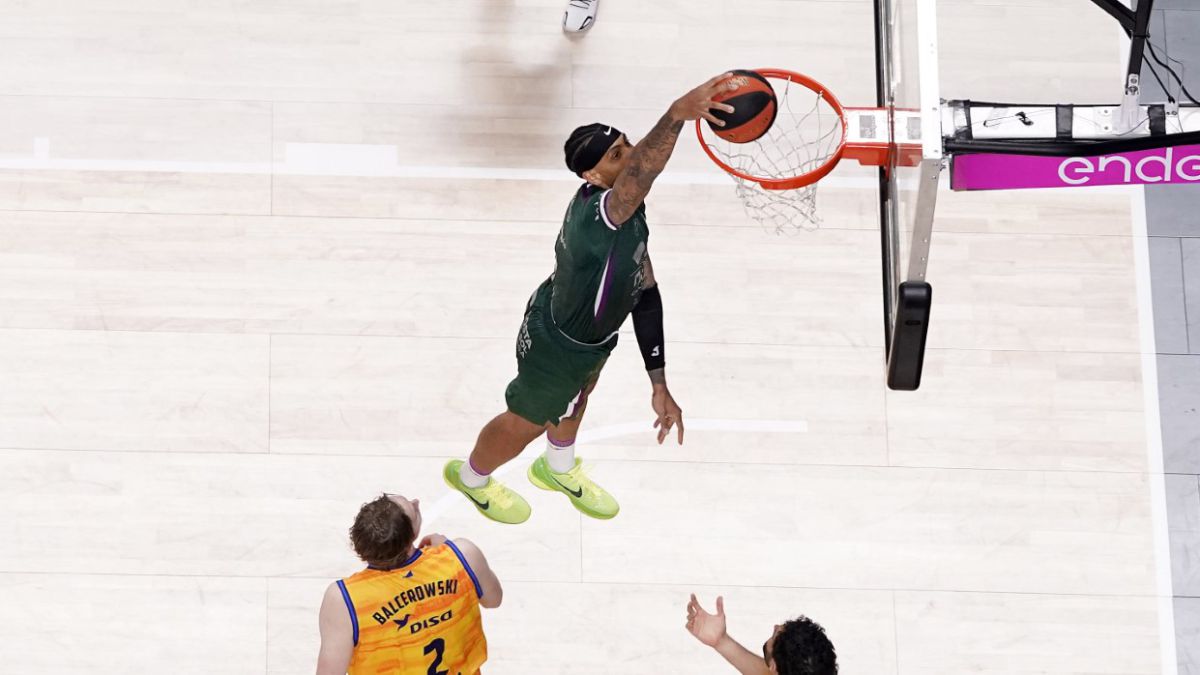 Unicaja defeated Herbalife Gran Canaria in a match that started thick and ended exciting and spectacular. Bouteille was the leading scorer with 25 points to Slaughter's 22. Great finale for Jaime Fernández who decided the game with his inspiration. Those of Katsikaris grab the playoff for the title.
It was a game from less to more. A game of moments. The first quarter should be rated strange. At 7 'Unicaja was winning 16-4 and in just three minutes, Granca applied a little in the defensive rebound and with a 0-8 partial he avoided a catastrophic start. They were minutes of thickness with the outside launch, but with strong defenses (20-15 min. 13) with little success with the launches. At this moment the Hebrew Gal Mekel reappears recovered from his injury and the coronavirus. Sensational news.
With 24-17 Slaugther's first triple at 15 '. The annotation was very scarce. At 18 '26-23 and the break was reached with a scant 32-26. Just a detail, In triples Unicaja only 2/9 and Gran Canaria 2/10 (the successes of Slaughter) .
Albicy, a player of remarkable quality, nurtured the game and balls to his inner players, which led to a move from 38-30 to 41-40, a partial 2-10, for which Fotis asked for time. Slaugther and Costello, ant beat, were a trickle. Unicaja supported himself by the moments of Bouteille, as brave as he was individualistic. For the first time, the islands tied the game (44-44 min. 27 '). With Bouteille pulling the car, Unicaja reached the 30th minute with a five-point lead (54-49) .
With 60-55 Bouteille, who was on fire, placed a triple from a distance and with tremendous opposition countered by a partial 0-4 visitor after three consecutive shots not scored by the French, who came too high with risky shots. At 35 'the score tightened to 63-61.
The last three minutes were of maximum emotion (68-65). It was necessary to have the most tempered nerves possible. The gunboats Francis, Slaughter and Shurna appeared. Seven points followed by Jaime Fernández and 79-74 in the absence of 46 '. Herbalife's final reef was not enough for him. Unicaja wins again and is hooked to the playoff for the title while those from Las Palmas do not renounce this goal but they have it complicated.
Photos from as.com