It could be the bomb of 2022: LeBron and Curry, together in LA?
There are already several voices that point to the possibility of a meeting in the Lakers between both players. Stephen Curry will be a free agent in 2022.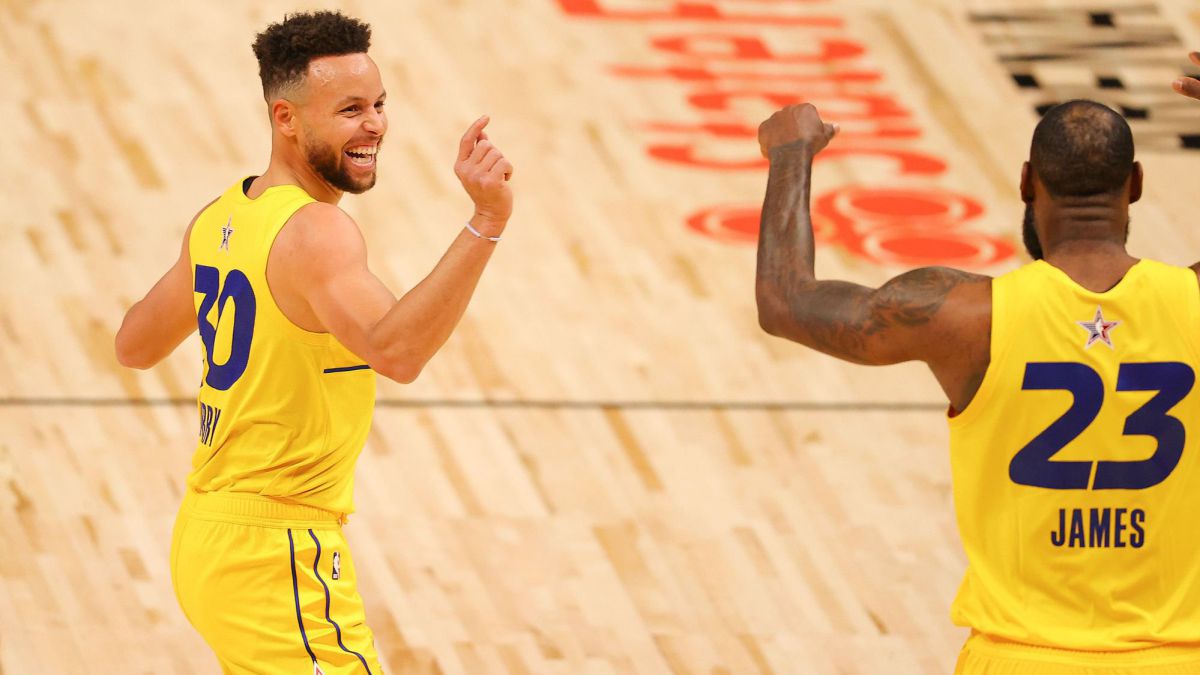 From the All Star, the rumor does not stop. Stephen Curry and LeBron James, after facing each other sportingly and personally, are now teammates, they show great harmony and constant mutual respect every time they meet on the track. It happened in the All-Star Game, where they shared a team for the first time in their careers. Also last morning, in which the Lakers destroyed the Warriors with looks, laughter and moments shared between both players. So much good vibes have generated a lot of buzz, and the last of these puts the 2022 market as a target. There, that year, there may be a bombshell of epic dimensions, improbable right now but which is only on everyone's lips. In 2022, Stephen Curry will be a free agent. And there are those who say that he could make the decision to fly to Los Angeles to meet with LeBron in a Lakers who would be, with this couple (plus Anthony Davis, of course), absolutely incredible.
First, journalist Nick Wright speculated on the possibility. And the last to position themselves on the matter have been Kendrick Perkins and Paul Pierce. All of them point to it as something that can happen and not a certainty, but none of them would be surprised, as they say verbatim, if something would end up happening that would turn the NBA completely and completely, even with LeBron on his way to 38 years. For now, the King is looking for a new championship and Curry individually shines in his usual franchise to try to get it into the playoffs, something that is costing him excessively without his indefatigable partner, the injured Klay Thompson. Curry has always said that his desire is to spend his entire career on the team he has never left, and Klay himself has sounded in the past for the Lakers, but he made the decision to stay where he is. Nobody knows what is going on in that privileged mind, but the rumor is there and there are times when it is enough to mention it in a low voice to turn it into reality. The rest, we'll see.
Photos from as.com