After being one of the best in Madrid against Atalanta and Real Sociedad, the Malaga player did not even warm up in the Metropolitan derby.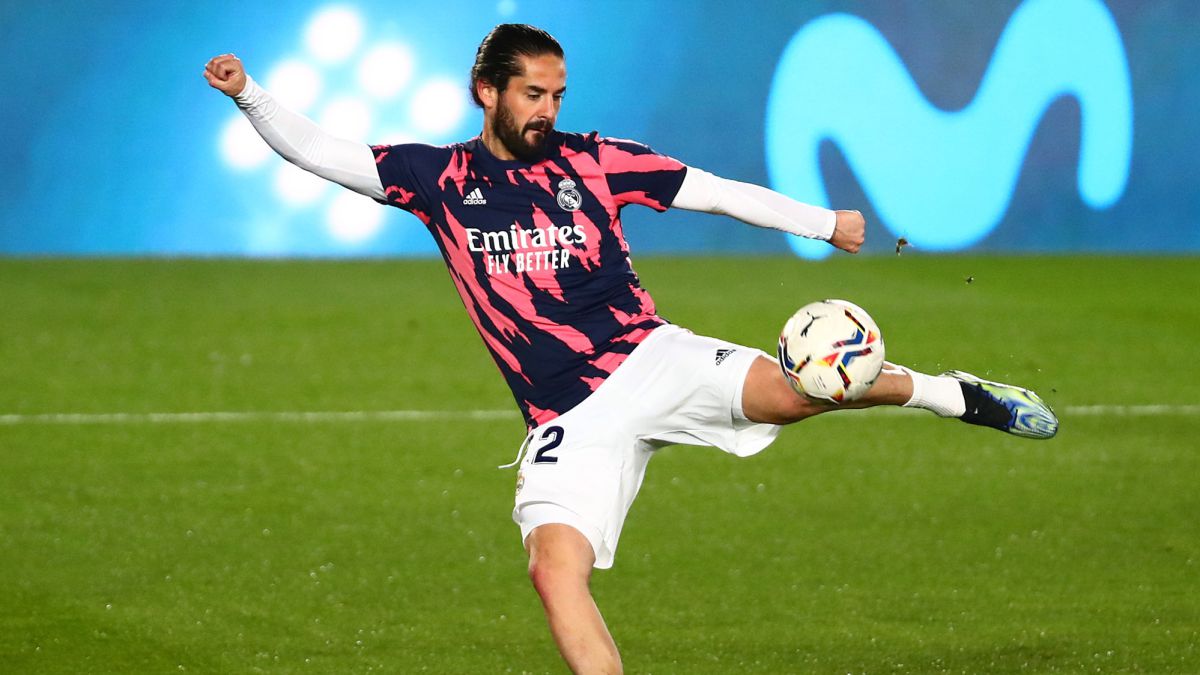 Isco is experiencing an unusual season. The man from Malaga has lost the confidence he had in Zidane in recent years. Victim of the irregularity, he was not being able to show his best level. It seemed like everything had turned upside down in the last few weeks. Surprisingly, the Frenchman used it as an alternative to Benzema against Atalanta and it worked like a charm. He was one of the best in Madrid, providing more control to the midfield. This earned him a start again against Real Sociedad and, once again, he had a great game at Di Stéfano. Isco showed that he could still give the team a lot of football.
Both lineups were a gesture that Isco valued very positively. To such an extent that he decided to reconsider about leaving at the end of the season, a decision he had made for months.However, the positive trend he was experiencing was nipped in the bud in the Metropolitan derby. He started the week aiming for the eleven before the possible loss of Benzema. Even with the recovery of the French, there was speculation with his entry to give consistency to the midfield by removing a striker. But no, Zidane decided to bet on his classic 1-4-3-3 condemning Isco to the bench. It did not end there: after his two great games in Italy and Madrid, he did not play for a minute. The coach made two changes: Vinicius and Valverde for Asensio and Rodrygo, both in the 60th minute. The rest of the players, including Isco, watched the game from the bench.
Fede overtakes him again in the rotation, as happened earlier in the season when the Uruguayan was the replacement for any of the men in the middle. The question that remains now is the role that Isco will have between now and the end of the season. This year, he has barely played: 669 minutes spread over 19 games. He has only started five times and has never completed 90 minutes.
Zizou's decisions suggest that he will once again play a supporting role now that he has recovered the injured. A new beginning for Isco, who doesn't seem to have been worth anything with his great performances last week.

Photos from as.com