"Alonso is up to the task"
Brivio, Alpine boss, on the pre-season tests in Bahrain: "With Fernando I see a fit driver, motivated. It is positive to have his momentum."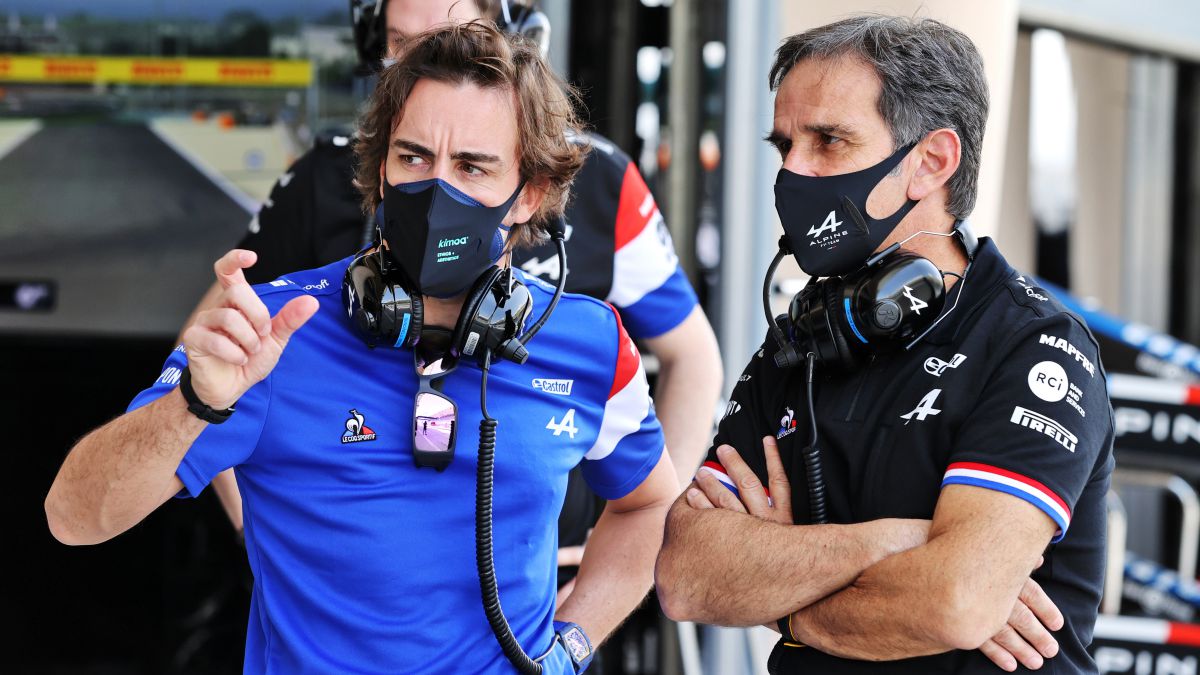 Davide Brivio (Italy, 56 years old) is Alpine's Racing Director and one of the two top managers of the F1 team together with Marcin Budkowski, CEO. This bicephaly is unusual in the Great Circus. The Italian has just landed from Suzuki MotoGP and is one of the trusted men of Luca de Meo, CEO of Renault. During the preseason tests, Brivio attended a group of international media, including AS.
— What does a competition director do?
— At Alpine we decided to separate Enstone and circuit operations, it is important with 23 races to go. Marcin (Budkowski) is very helpful to me, he does a great job running the Enstone factory, and my role is to be responsible for what happens on the circuit. Make sure that we have what it takes to be competitive, listen to the pilots, also their complaints, and that the operations network works, that we are efficient.
— What differences do you see compared to your role at Suzuki last year?
— I wouldn't say my responsibility was broader at Suzuki, but it did have more functions. There the organization was smaller and touched all the departments, here they are organized independently. Perhaps it is less operational than before. But I am part of the management and I have the responsibility to decide, together with Laurent (Rossi, CEO of Alpine) and Marcin.
— Regarding Alonso and Ocon, do you see differences in their preparations for this season?
— We have a very interesting combination of pilots, I like it. The two left F1 and both came back. Esteban has that year of advantage with the team and the car, now we can see his real potential. With Fernando I see a fit driver, motivated. It is very positive for the team to have this type of driver who encourages everyone to give their best, because that is what he is going to give. That he returns to the most demanding races in the sport shows his motivation. Fernando will have good results and I expect the same from Esteban.
— How is Fernando's process to adapt to a new car?
— We are doing a good job these three days, with more than 100 laps for each driver and meeting the plan without incident. On Fernando, I saw him at the height of pace and speed. He had to do some of the boring work, testing set-ups and setups, and we didn't go for peak performance. It was a matter of getting back in the car and testing the options it offers to be prepared for the race. We are in the same situation as the rest. It is our responsibility to give them a good package, although in these three days it is difficult to analyze the level of the others, we will need a couple of races for that. Esteban and Fernando will have to take advantage of the maximum potential of the car.

Photos from as.com