"There is a penalty for Sergio Ramos and another for Carrillo"
Iturralde González, referee for SER and As, explains that Figueroa Vázquez should have indicated the maximum penalty for grabbing Marcone.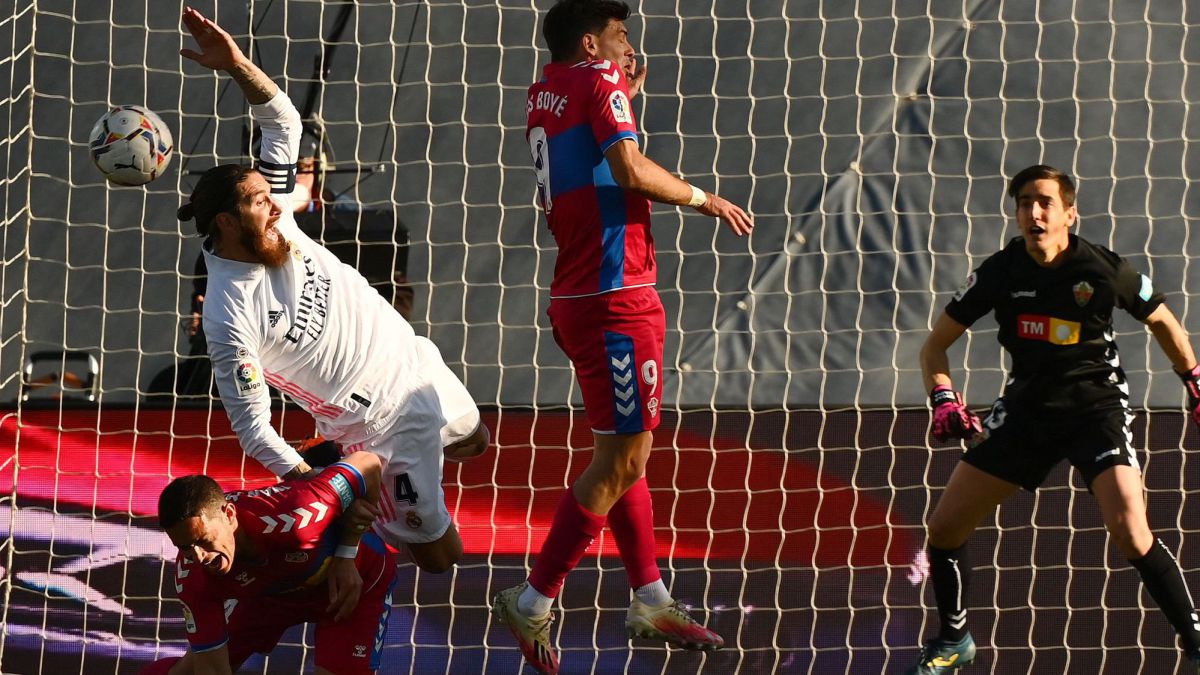 Real Madrid requested a penalty in the 53rd minute for Marcone's grabbing Sergio Ramos in the area when the white defender tried to finish off a lateral cross. The play took place a few meters from the referee, but he ended up pointing out an alleged prior foul by the Real Madrid player. In the image you can see that the sun bothers the referee, but ends up pointing out an action that did not exist in the opinion of Iturralde González, referee of the SER and As. "It is a very clear penalty," says the former collegiate. "It is a very clear penalty, it does not let Ramos progress and he throws him to the ground. This play has two parts, a minute before Ramos has tried to deceive him and now he has been whistled the foul against. Many times when you see that they try to deceive you, In the end you are human and you let yourself go. In his body language the referee comes to say that Ramos pushes him before, but it is not like that ", Iturralde sentence in his appreciation.
Seconds before the 58th minute there is another action in the opposite area in which Ramos ends up knocking down Carrillo. Figueroa Vázquez does not point it out and, in Iturralde's opinion, he was also wrong. "It is also a penalty because the ball comes from Mendy and it is not offside. But if the VAR sees a penalty it has to whistle it. Then, as it has not whistled a penalty, it has to be resumed with the decision of the referee, who had signaled out But for me it is also a penalty, "says Iturralde.
Photos from as.com