International commotion: "Search and capture for the president of the superclub"
International uproar in the press for the new episode of Barçagate. In England the accent is put on the fact that Barça will supposedly use such low methods.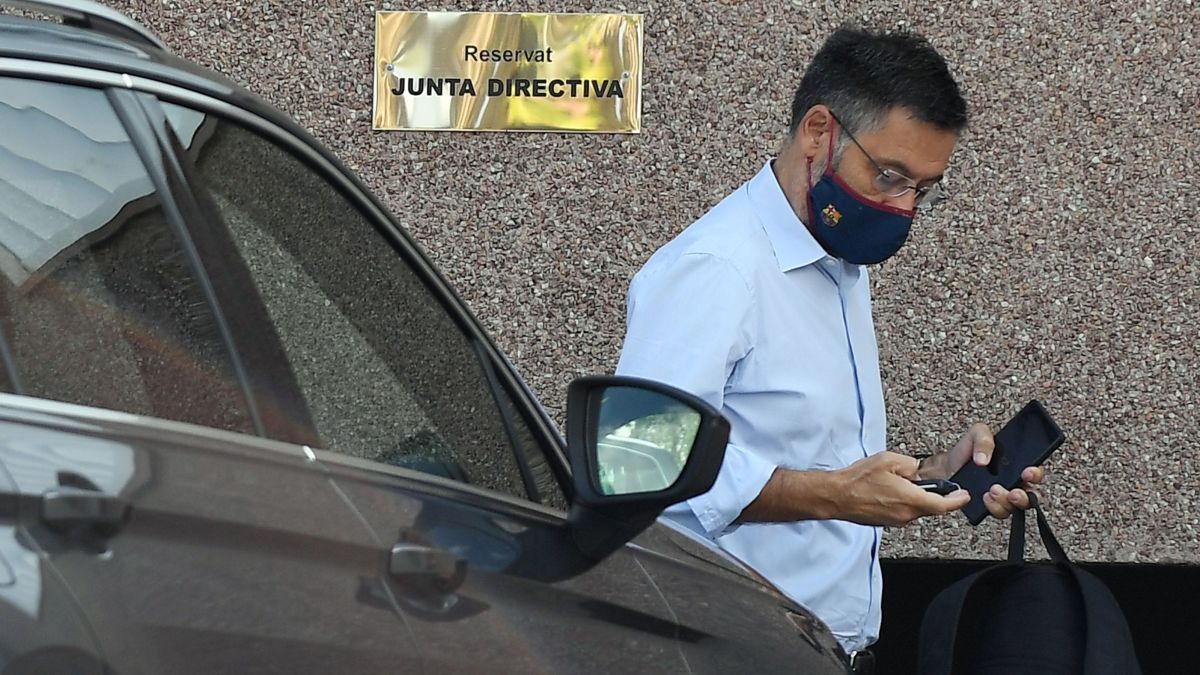 The intervention this morning by the Catalan forces of order in the Barcelona offices has caused a great world uproar. The new episode of the so-called Barçagate once again shakes the foundations of the club during the search of the offices and with the arrest of four people, including former president Bartomeu. The conspiracy uncovered by the SER allegedly used the services of a company to discredit the image of executives, former players and players of the current squad who were contrary to the line set by the then board of directors headed by Bartomeu. Now, the president has been detained so the investigations continue to advance.
"The Police arrest the president of the superclub", explained in England the Daily Mail, who points out that Bartomeu has been the main target of a "search and capture" device along with three other of his advisers. The newspaper Olé in Argentina opened its website with the news of Bartomeu's arrest. Messi's country is closely monitoring the matter, especially when one of the objectives of the alleged plot would have been precisely to erode the image of 10. "Josep Maria Bartomeu, who was arrested at the end of the procedure. They also fell into the overturned Oscar Grau (CEO of the club), Román Gómez Ponti (responsible for legal services) and Jaume Masferrer (chief of the presidency's cabinet) ", underlines the media, who does not stop pointing out that the investigation is aimed at finding out if there was" a campaign of smear against Messi ", among other things.
"Noise in Barcelona, the Police search the club", the Italian newspaper Tuttosport notes with amazement, pointing out that the pandemic had momentarily frozen Barçagate, but that the arrest of the former president points to strong indications that the use of a company could be proven for the smear campaign. "Scandal in Barcelona", headlines on its digital cover Record in Portugal, who also assumes that the arrest of Bartomeu has to do with the alleged use of I3 Ventures for maneuvers nothing at the height of a club of more than one hundred years. The echo has also crossed the ocean and the New York Times dedicates its space to the new episode of Barçagate. "Police raid on Barcelona, a powerhouse of European football," headlines the New York newspaper. "The authorities are investigating the relationship of the club with a company that produced derogatory content about Lionel Messi, Gerard Piqué and other stars," says the media.
Photos from as.com