Illusion versus necessity
Tenerife are looking for the three points to hunt down the playoff, while Albacete needs them to escape the queue. Shashoua, doubt in the premises and Zozulia, decrease in the visitors.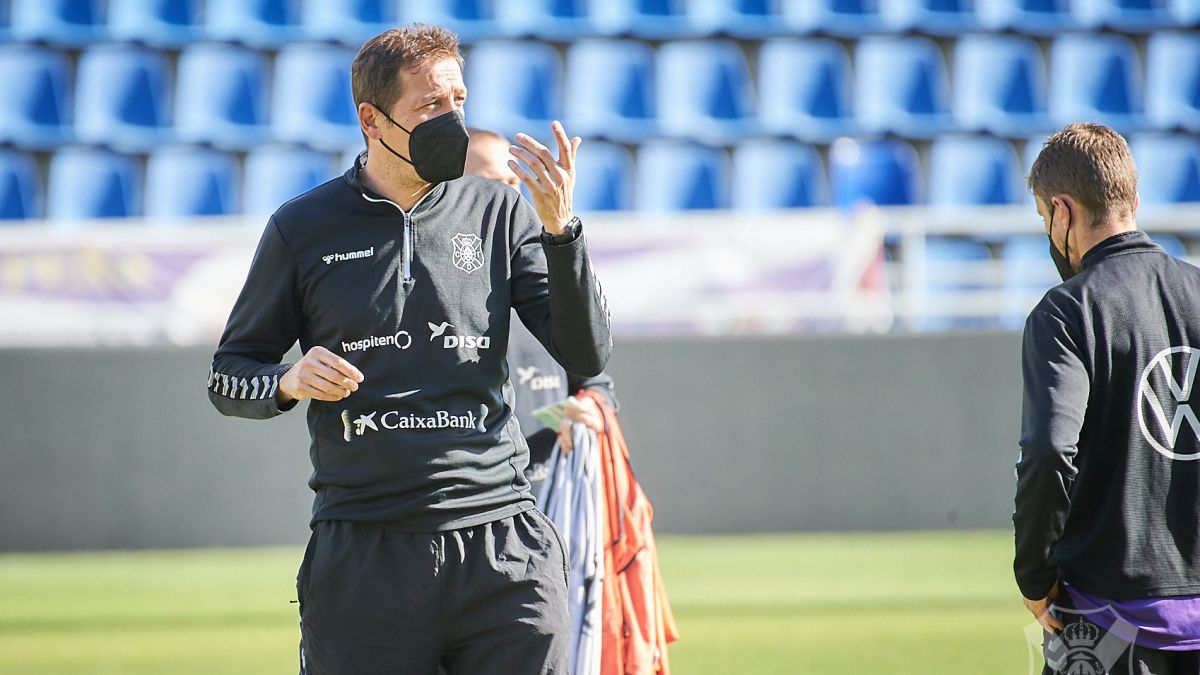 With Tenerife in no man's land and Albacete at the bottom and in need, the duel is presented at Rodríguez López (follow the game live on AS.com). The Blue and Whites continue to try to find that regularity that brings them closer to somewhat more exciting goals, while the Manchegos need all three points to get out of the bottom and not complicate their existence even more.
Those of Ramis are showing effective and strong in the Heliodoro, but it is away from home where they do not finish finding themselves to be able to opt for something, while those of Menéndez, the third coach who passes by the Alba bench, have been a month without win and they are urged to regain joy.
For this meeting, the local coach could make variations after becoming empty of Zaragoza, distractions and controversy included. Zarfino, Shashoua (if he overcomes his discomfort) or Nono are candidates to return to the eleven, like Álex Muñoz who would regain his place on the left-handed side. On the right, Moore will surely follow, one of the best in La Romareda for his climbs and centers.
The team with the yellows must be careful since they face this duel with up to eight players warned. Possibly some of them, almost all headlines, see the fifth this afternoon, but the idea is that they are not all at once so as not to have to touch the block too much.
Albacete, for its part, traveled to the island with significant casualties since Alberto Benito and Zozulia have to serve a penalty game for accumulation of warnings and Álvaro Jiménez has stayed at home after testing positive for coronavirus. Nor have Gorosito, Caballo and Emiliano Gómez traveled due to muscle discomfort. The youth squad Verdú has finally entered the list.
The positive part is that Arroyo, after serving his sanction, returns to the call like Diamanka who after several weeks injured is available again. Changes are expected in the eleven with respect to the team that tied against Logroñés last day and Alfredo Ortuño will be the offensive reference of a team that needs to add if it wants to hope to remain in the silver category.Aces to followMoore
In Zaragoza he was one of the few who provided clarity in attack. His raises up the wing and his crosses are often a dangerous offensive argument.
Ortuño
Before the loss of Zozulia, the Murcian forward will be the offensive reference of the La Mancha team. He has only scored two goals this season and Ortuño wants to be important to his team in the last third of the season.

Photos from as.com