"When I go into attack mode ..."
Sainz talks to AS after making his debut in Bahrain with the Maranello team: "I took it very, perhaps too calmly, but attack mode will return."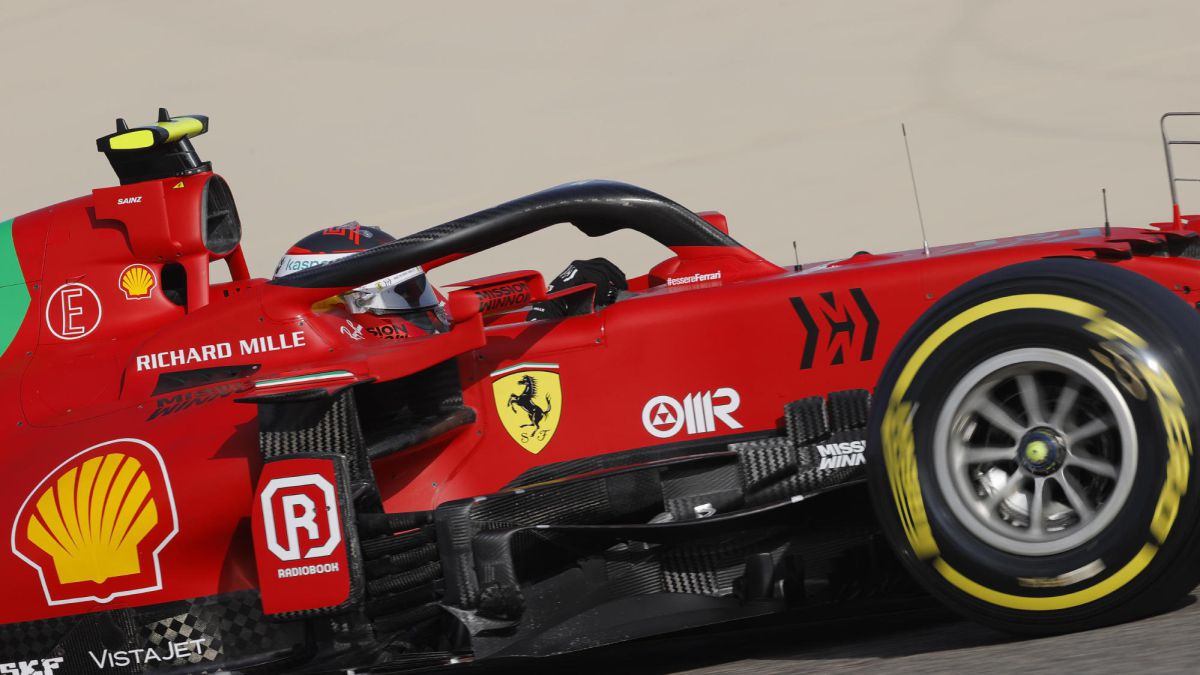 With caution and caution, but there is only a first impression, and at Ferrari they leave Bahrain convinced that they have signed the driver they needed. Carlos Sainz (Madrid, 26 years old) debuted with an eighth in the Italian team, it is not a brilliant result but the feelings were more than positive. Charles Leclerc himself had to sweat over the weekend to be ahead of the rookie. "It has forced me to push myself to the limit," he said.
Y Sainz, who took stock with AS in the Sakhir paddock, is satisfied and optimistic about his solid pace in the second half of the race. You will now have two weeks to work from the Maranello factory before the next grand prix, in Ímola (April 18).
— How was your first race with Ferrari from the inside?
— It was pretty good, really. In the first laps I lacked having that 'feeling' with the car in dirty air (when following another car closely). The fact that two slow cars passed me, like the Aston Martin and the Alpine (Stroll and Alonso), conditioned the first stint and I was very far from the McLarens. But I had a very good rhythm on the medium and hard tires and I managed to come back, I would dare to say that I had a better rhythm than the McLarens. I'm going little by little, it's up to me to have taken it easy on the first corners and the first laps. There will be time to attack in the starts as he did with McLaren, but it was important to complete this first race.
— After 56 laps of Sakhir, what potential do you see in this car?
— I see potential for him, especially in the race I felt very comfortable and if you look at the lap times, in the second and third stint and with clean air, I think I was one of the fastest. You have to be positive and keep learning, there will be time to go back on the attack because that has never been a problem for me. I have to know the car, how it behaves in races and so on in order to be more offensive.
— So, did you prefer to take it easy at the beginning of your career voluntarily?
— Yes, much calmer than I would have done with McLaren, then I was one hundred percent on the attack and perhaps here I went too calmly because Stroll passed me. But I have been aware, I know that when I go into attack mode I will not lose positions, rather I will win them. I wanted to complete 56 laps to get to know the car and see my pace compared to the others. And with clean air, I have been very fast.
— And the whole weekend, what sensations does it leave you?
— The sensations are better than the result, the sensations are very good regarding the car and the team because I have been very fast all weekend, perhaps faster and closer to Charles (Leclerc) than I expected. Then, for a couple of details at the start, the first lap and qualifying, it was no better than an eighth. But I insist, if you look at the rhythm I was to do better than an eighth. There will be time to maximize again on weekends.
Photos from as.com