Hidalgo returns to La Rosaleda against Málaga without Chavarría
Key match to avoid relegation. Chavarría is out due to his serious injury. Caye Quintana will come out instead. With the harlequin Antonio Hidalgo, hero of the last Malaguista ascent.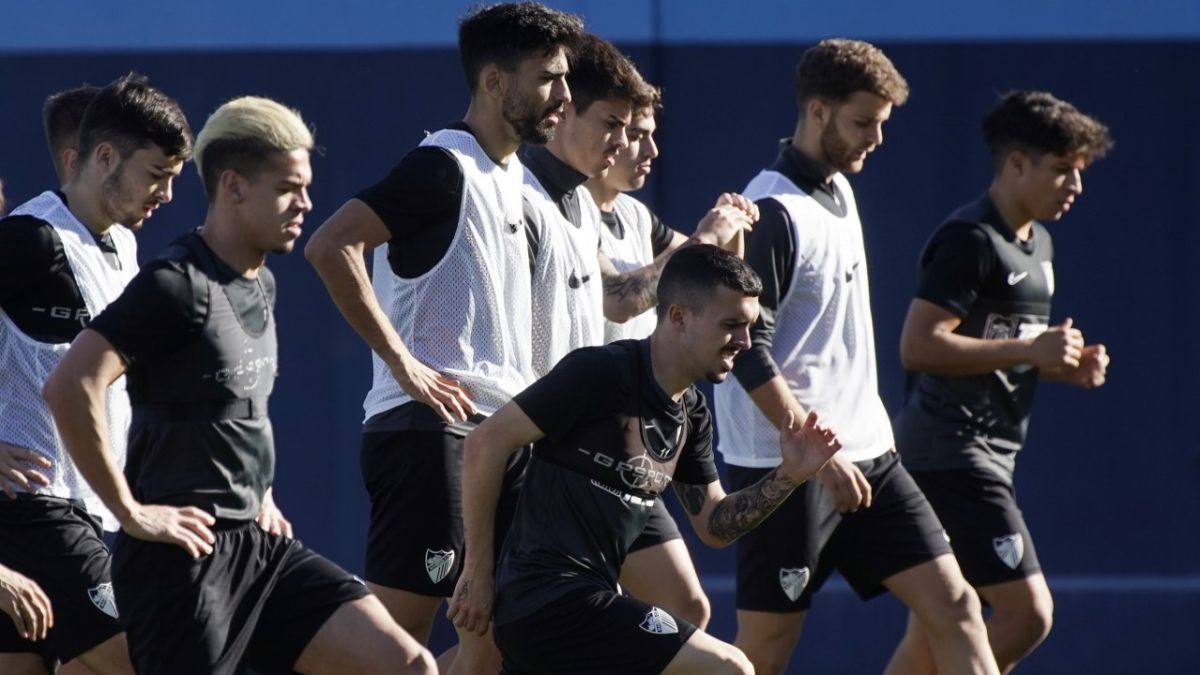 Sabadell returns to La Rosaleda to face Málaga 29 years later. That April 5, 1992, there was a commotion because three days before Juan Gómez, 'Juanito' died in a car accident. That campaign ended in a disastrous way for Club Deportivo Málaga, which fell and disappeared (follow the game live on As.com) .
Circumstances are different but this match is of the utmost importance. Sabadell is a reference in the descent with seven points less than Malaga. Return of Antonio Hidalgo, a coach from Harlequin, remembered because his two goals against Tenerife gave the Blue and Whites their last promotion.
The week has been hard for Málaga due to the serious injury of Pablo Chavarría, their best player, who tore the cruciate ligament in his left knee. The club will try to find a replacement, but its low salary limit (2,964 million euros) will not give it facilities. Pellicer announced that Caye Quintana will play in his place.
The coach will not make many more changes in relation to the team that lost in Miranda de Ebro despite completing a great game. In any case, the usual debate remains, that of the goal.Will Dani Barrio repeat for the fourth consecutive game or will Juan Soriano play?Return of Álvaro Vázquez
Sabadell knows that they need to win many more games to achieve salvation and with that spirit they travel to Malaga. They arrive in a correct dynamic (the last two results have clouded it) but they urgently need victory. The draws have allowed him to stay alive in the fight but adding three seems necessary to save himself. Today they have another chance.
Hidalgo returns to Malaga with reduced defense but reinforced attack. Álvaro Vázquez will return to the call, and probably eleven, while doubts fall on the centrals. With Coch ruled out, it remains to be seen how Grego and Capó arrive. His coach did not rule them out in the previous one, but he did not ensure their presence either. Who will be sure is Stoichkov, the team's top scorer and probably the player with the most danger of the Harlequin attack.
In Sabadell, Málaga's direct play and their ability to overflow in one-on-one concern are concerned, but they trust in being able to develop their game. Sabadell is a team that needs to be permanently in contact with the ball to feel comfortable and away from home they are getting it. Málaga, as well as Sabadell, is one of the worst venues in the category, and the harlequins want to take advantage of this.
Aces to follow:
Malaga: Caye Quintana. Pellicer announced that he will start. He will have to do the work of the injured Pablo Chavarría.
Sabadell: Stoichkov. Sabadell is missing to finish the games and Stoichkov should be in charge of doing it. Has a goal.
Details of the match
The loss of Chavarría. His serious injury forces Pellicer to readjust details in the way the team plays.
Dinámica: After a great run of nine games without losing the team adds a defeat (Espanyol) and a painful draw at home (Albacete). He wants to make amends.
Penalties. Malaga has not been given a maximum punishment for 38 days. The people of Malaga are not happy with the famous VAR.
Gol: With the defensive strength as a flag, Sabadell has to find the way to the opposing goal. Guruzeta, Stoichkov and Álvaro, the arguments.
Ups and downs
Málaga: Pablo Chavarría was seriously injured in Miranda de Ebro. Calero and Hichan are still out. Return of Cristian Rodríguez.
Sabadell: Losses of Néstor Querol and Aleix Coch due to injury. Capó and Grego are doubtful due to different physical problems. Álvaro Vázquez returns.
Photos from as.com