Henry praises Haaland's pride
"He believes a lot in himself, and I love that," adds the former Arsenal or Barça striker in a talk on 'Sky Sports'. "It is lethal", sentence.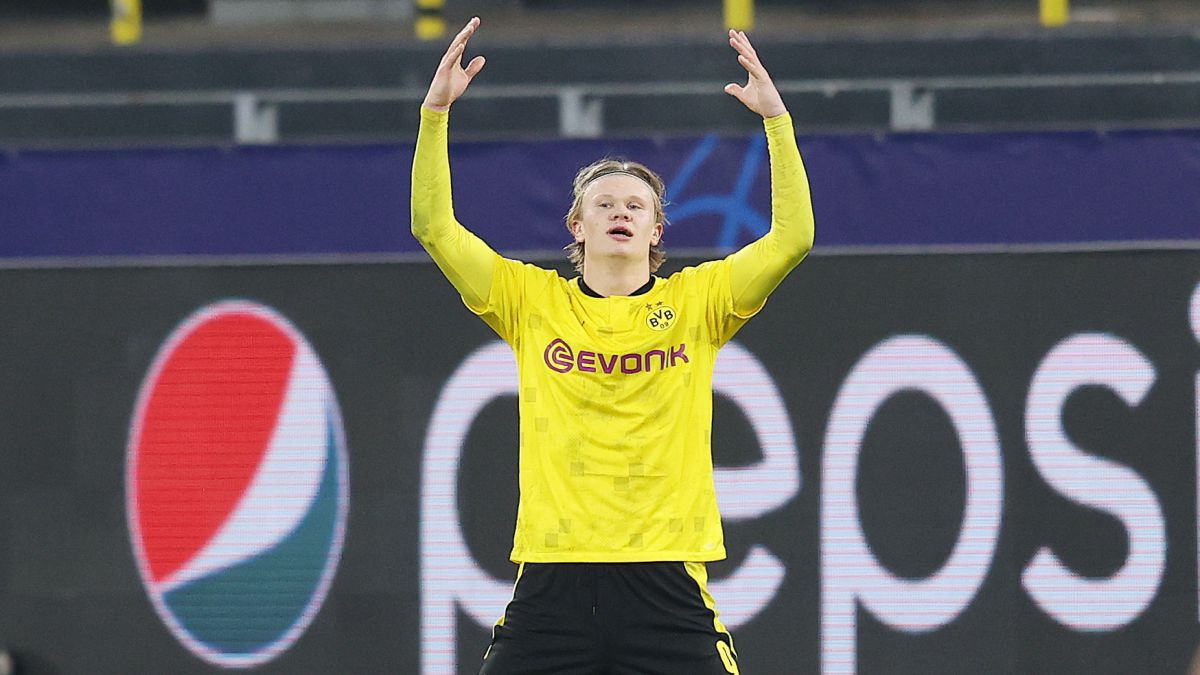 Erling Haaland is voracious and professes the religion of the goal. Together with Mbappé he aspires to the throne of world football and after his exhibition against Sevilla in the second round of the Champions League he has shortened the steps of the sorpasso. However, in the tie he has also shown a special temperament, something that Bono was able to see in his flesh with the episode 'Kiricocho'. In fact, Omar Mascarell, who knows him well for sharing the championship (Bundesliga), indicated to AS that "he has a quite arrogant personality on the pitch". Although he pointed out that "maybe that's what makes him so good." A line similar to the one followed by Thierry Henry in his appearance on 'Monday Night Football', the Sky Sports program.
Tití, now without a team after leaving his position as coach of the Montreal Impact for personal reasons, analyzed the characteristics that have placed the Norwegian at the top of football today. The former Arsenal or Barça player considers him to be a "lethal" striker and a large part of his growth comes from his perennial desire to be close to the area: "Other players drop to the band, but he wants to be close to the goal Between the posts, he knows he's deadly. He's very powerful, he just wants to come from behind and the way he finishes is amazing. "Thus, he wanted to continue following Mascarell's sentence. Of course, he quickly clarified that he considers that pride as something more than positive: "He has a bit of pride, if I can use that word. You have to look at the rest and say, 'I'm going to score.' He doesn't want to do anything other than scoring goals, that's his way of thinking ", concludes a Henry who is a voice more than authorized when it comes to talking about scorers, since he was one of the greatest while he was active.Objective, to play the Champions League
And the Norwegian cyborg has scored 37 goals in 35 games this season, if we add what he did with Norway to his performance in Dortmund. This has led him to be an object of desire. Not only Real Madrid and Manchester United, who have longed for him for a long time, but Chelsea and Manchester City have joined the race to get him. The economic situation of the Borussen invites them to accelerate their sale, which was originally expected to be in 2022. "I don't want the Europa League on Thursdays," Haaland said recently. with the black-yellows in fifth position, they must put the batteries if they do not want their exit to be easier than desired ...
Photos from as.com