"Zidane helped me overcome the tragedy"
Former Castilla and Manchester United, the Uruguayan once again feels like a footballer at Dinamo Moscow after overcoming several potholes in his career.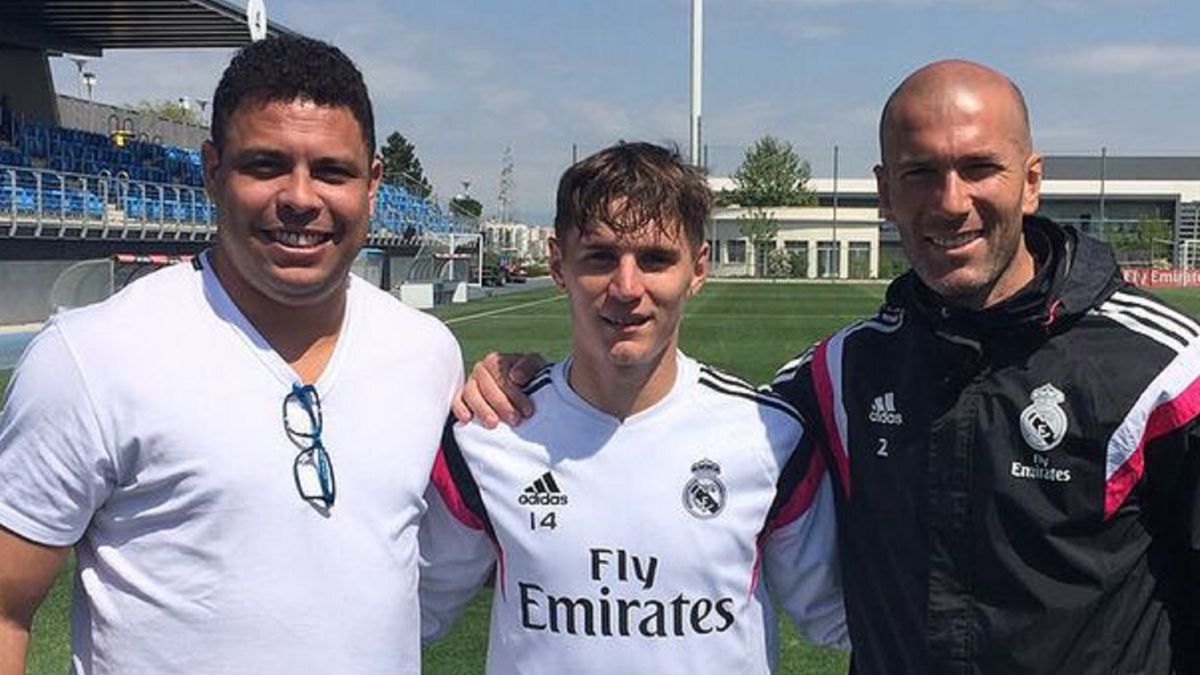 He is about to turn 28, but he has taken many turns in football. Guillermo Varela (Montevideo, March 24, 1993). His brilliant appearance on the football planet came in 2013, after a sensational U-20 world runner-up in Turkey. Real Madrid and Mancheter United were hit by a promising Uruguayan footballer. Ferguson was in charge of recruiting him for the Red Devils, but when he landed at Old Trafford everything changed because it was David Moyes who led the team. He reveals in an interview on Интервью that De Gea and Herrera made fun of him when they were playing the Premier and in a match against Arsenal, Varela said that he did not know any Gunner footballers. "I didn't know anyone because I wasn't interested in European football. I'm from South America, we have our own heroes. I felt ashamed, they laughed at me ", he says. In four years in England he only played 11 games. His unsuccessful stage with the Red Devils left anecdotes such as the diet that Moyes imposed on the locker room, to which he banned junk food and fried potatoes, and the discomfort of several heavyweights with the decision: "The players did not like it, especially because everyone has a lot of experience: Van Persie, Giggs, Rooney… ".
"My mother spent a month and a half in a coma"
Del Manchester ended up on loan to Castilla. But a misfortune outside of football hurt his career. His parents were approaching a stoplight and saw a dog run away. In order not to crush it, they swerved and ended up going round and round. "I didn't know if my mother was going to continue living after the accident. He spent a month and a half in a coma. United let me go to Uruguay. There is no universal advice for these types of situations, everyone takes them in their own way. I prayed to God and hoped for the best. There was nothing left. Now everything is fine with my father's health, but my mother still cannot move, she is completely paralyzed, "he recalls. His arrival at Castilla was a blessing and Zidane, who at that time directed the white team, served him as a great support. "It helped me to survive morally after the tragedy and not think that everything was going to end in disaster. I liked his frankness and his way of speaking face to face. Not like some coaches who say nothing, wait for something and then comment that you are doing everything wrong. I felt that he would become a good coach, he had a lot of energy and intelligence. I think Zidane and Oscar Tabares are the best coaches of my career ", he explains.
Madrid did not exercise the purchase option that it had for him at the end of the season (six million euros) and ended up on loan again, this time in Germany, at the Eintracht in Frankfurt, where he starred in another chapter that left his career marked. Coach Niko Kovac fired him from the team for getting a tattoo a few days before playing the Cup final against Borussia Dortmund (May 27, 2017). This is how he returned to his country, Uruguay, to return to Peñarol. In 2018 he made the leap again to Europe, to Copenhagen, where he played 53 games in two and a half seasons. It was worth him to play the 2018 World Cup with Uruguay. This season he changed of scene again to restart his career at Dinamo Moscow. He had offers from Spain. "In addition to the offer from Dinamo, I received two more, from Alavés and Getafe. I chose Russia because I played here in the World Cup, I liked everything. In addition, in Spain they offered me conditions that did not suit me. Although I will not say that at Dinamo I have the highest salary of my career. The highest was in Germany ", he concludes.
Photos from as.com