Hazard finds it impossible
In the first training session to prepare for Sunday's derby, the Belgian was, along with Carvajal, the only one who did not jump onto the pitch. It is impossible to be in eleven.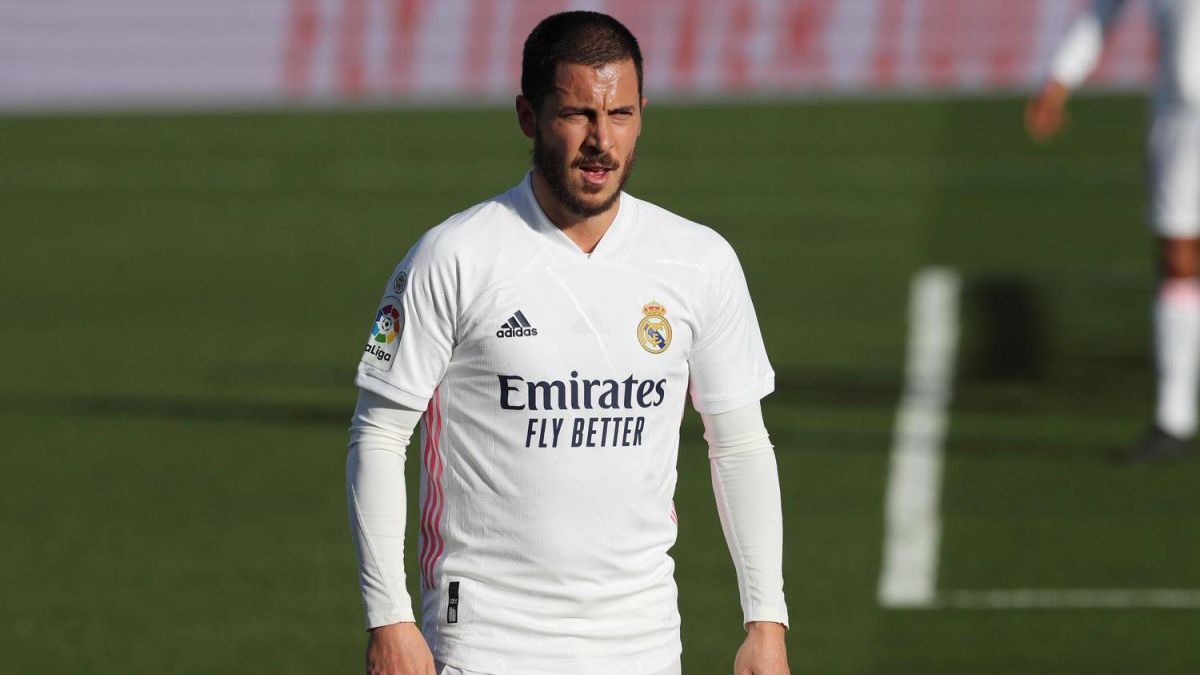 Eden Hazard is making himself wait, when his last injury is about to be completed a month away, the tenth since he arrived at Real Madrid a little over a year and a half ago, in June 2019. The Belgian was diagnosed on the 3rd of February with a muscle problem in the left anterior rectus, a new muscle tear that was going to keep him out for between three weeks and a month. We have already reached the least optimistic absence period of these two options, and the problem is that Hazard still does not work with the group, which is not good news considering his permanent incorporation.
This Monday's training session in Valdebebas, first to prepare for Sunday's derby, was a jug of cold water in that sense. The Belgian stayed in the gym with Carvajal, the two long-term injured of the white team. It was expected that he would be able to do at least part of the training with the group after the experience on Saturday, when he did a separate session with great intensity: he sprinted, shot hard, tried explosive snatches ... A positive experience that made one think in a close return. Zidane's goal was to have him available, although not 100% yet, for the derby on March 7 at the Wanda Metropolitano against Atlético. It is already certain that it will not be a starter and that it is on the list is hanging by a thread.Hazard: only 13 games
Hazard was already unable to play the derby of the first round, in Valdebebas; Madrid managed well without him, winning 2-0 with solvency and goals from Casemiro and Oblak at their own goal (after a huge foot strike by Carvajal). In fact, the Belgian has stopped playing many games this season: he has barely been able to play 13 so far this season, scoring three goals and not giving any assistance so far. Another course that points to disappointing after the past (one goal and seven assists was his baggage) for a signing of 100 million euros (more variables) that does not finish breaking at the moment when Madrid most needs a differential player. That's what he went to look for at Chelsea when he signed him, but for now Hazard makes him wait ...
Photos from as.com