The Belgian reappears from his last injury. He must finally have regularity in the decisive section if he wants to reach the European Championship with pace.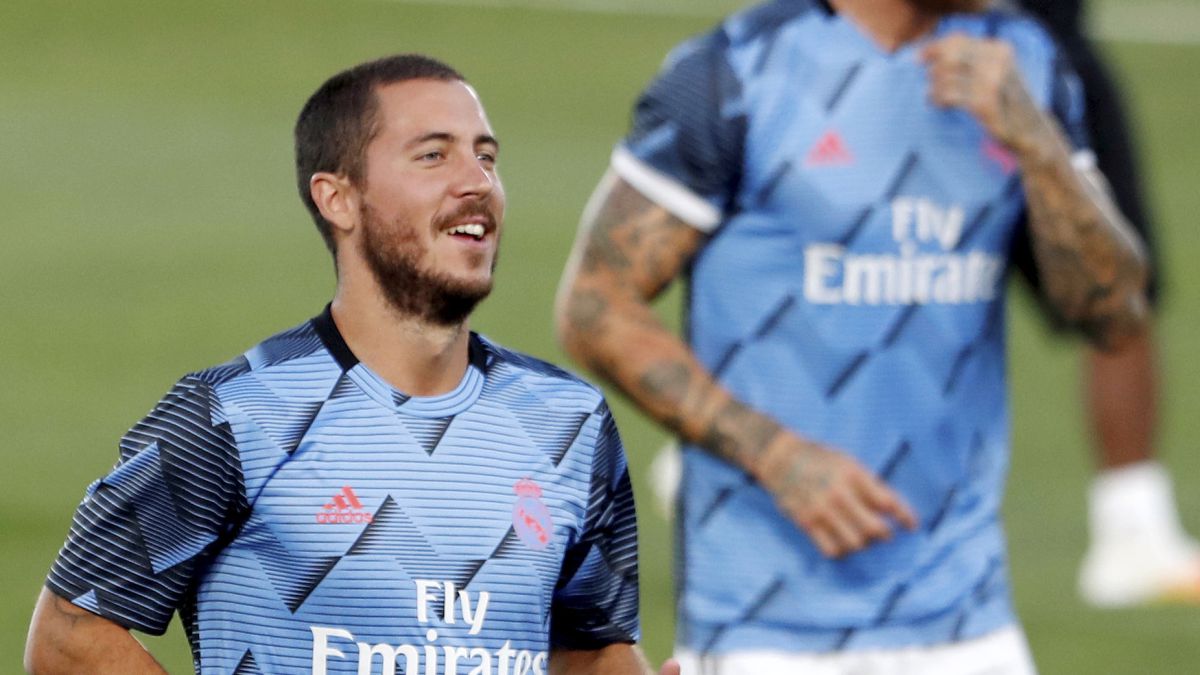 Hazard faces his eleventh return from injury when he has been at Real Madrid for just over a season and a half. This time, definitely, it seems like a now or never for the Belgian. The white club faces the decisive stretch of the campaign, still alive in the League and the Champions League, and the footballer also has the challenge of leading the best Belgian generation of recent times in the attempt to conquer the European Championship in summer after being semifinalists in the last World. A new relapse would be fatal, because the summer would arrive without rhythm and Zidane would lose again what should be the banner of his second project.
Therefore, Hazard has been more cautious than ever in the reappearance of this injury. He continued alone even when he was recovered, since in previous injuries he returned without being 100% and that caused him to lack confidence. Now, the Belgian feels full, in fullness to be a starter if Zidane considers it.
The French coach, however, has always been cautious with Hazard. He did give him the title from the beginning when he returned from his ankle injuries, but when he has reappeared from muscular ailments he preferred that he start off the bench before returning to the starting eleven, as he will presumably happen this time.The aim is for him to end up being a fundamental piece this season and finally achieve regularity, something that he has not achieved since he wears white: in total he has been injured ten times and has lost up to 54 games due to different physical problems. Despite this, Zidane's faith in him remains intact. The Frenchman is one of Eden's great supporters, he trusts him and arms himself with patience to get him to give the team the quality leap it needs to fight again for everything in Europe.
For now, Hazard's numbers this season are discreet: three goals in 13 games. The last of them was achieved against Alavés on January 23, in one of his best performances since he arrived at Real Madrid. Figures that are very far from those he averaged at Chelsea and also from what Zidane expects, who wants the Belgian to be key to solving the problems with the goal that the team is going through this season.

Photos from as.com