Hazard causes an earthquake
Real Madrid wants an operation, while Belgium does not. The player is in London to seek a second medical opinion on his continuing relapses.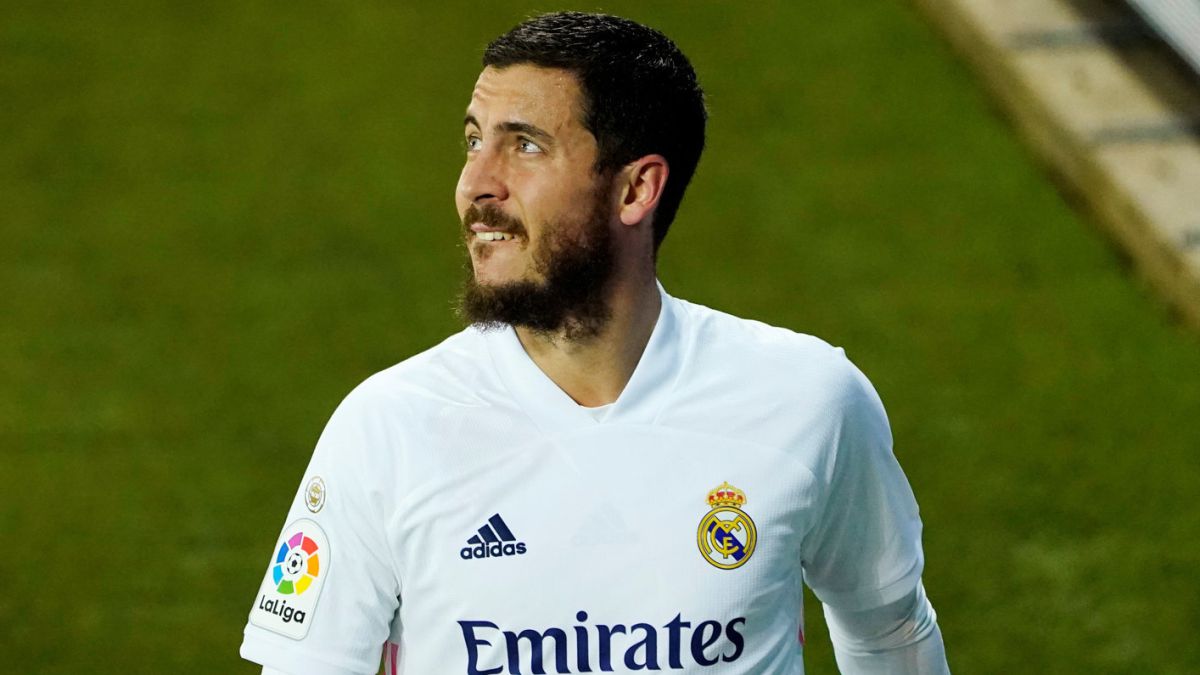 Eden Hazard has become a matter of controversy between his club, Real Madrid, and his national team, Belgium. The player traveled to London to receive a second medical opinion on whether the ankle injury that has stopped him twice since he arrived at Madrid is related to his recent muscle problems.
The white club is in favor of a conservative treatment that would allow the footballer to return to the pitch within a month and, therefore, play the final part of the season, in which the titles will presumably be played.On the other hand, Belgian doctors believe that a new surgery on the ankle would end the footballer's problems. His recovery would be longer, but it would allow him to reach the Eurocup in perfect condition.
The player is now undecided, especially since Madrid is against the operating room. The idea of the Belgian, in case of surgery, is to remove the plate that was placed on him in March 2020. Since he reappeared, he has never felt comfortable with it, he has had to modify his footprint and the footballer thinks that this may be the origin of so many muscle problems. By avoiding a new ankle injury, it is causing them in other areas. This last injury has left him especially frustrated, because he had come back stronger than ever and has been seen in the infirmary again at the first change.
Real Madrid is in favor of reappearing in a month, play the remainder of the season and if the discomfort persists, take advantage of the summer to go under the knife. They still think that if you chain several games in a row you can forget about muscle problems without the need for surgery. Despite this, Hazard has the last word. The white club thinks about the most convenient thinking about the final stretch of the season, just as Belgium does before a European Championship in which they have high hopes. But what all parties are clear about is that they will accept, respect and support Hazard's decision. He is an exemplary player, who nobody has a complaint about, and the decision he makes will be made thinking only of finding the best way to return to his best version and thus leave this ordeal of injuries behind.
Ten injuries
Hazard has suffered ten injuries since arriving at Madrid. If the coronavirus that also had him stopped is added, it reaches 330 days off. That has meant missing 51 games. His last injury, in the right psoas, occurred after the minutes he played against Elche, the first in a month and a half.

Photos from as.com