Martin Odegaard scored his first goal in the Arsenal shirt against Olympiacos. "I have felt at home from day one and I feel very good," he said on 'BT Sport'.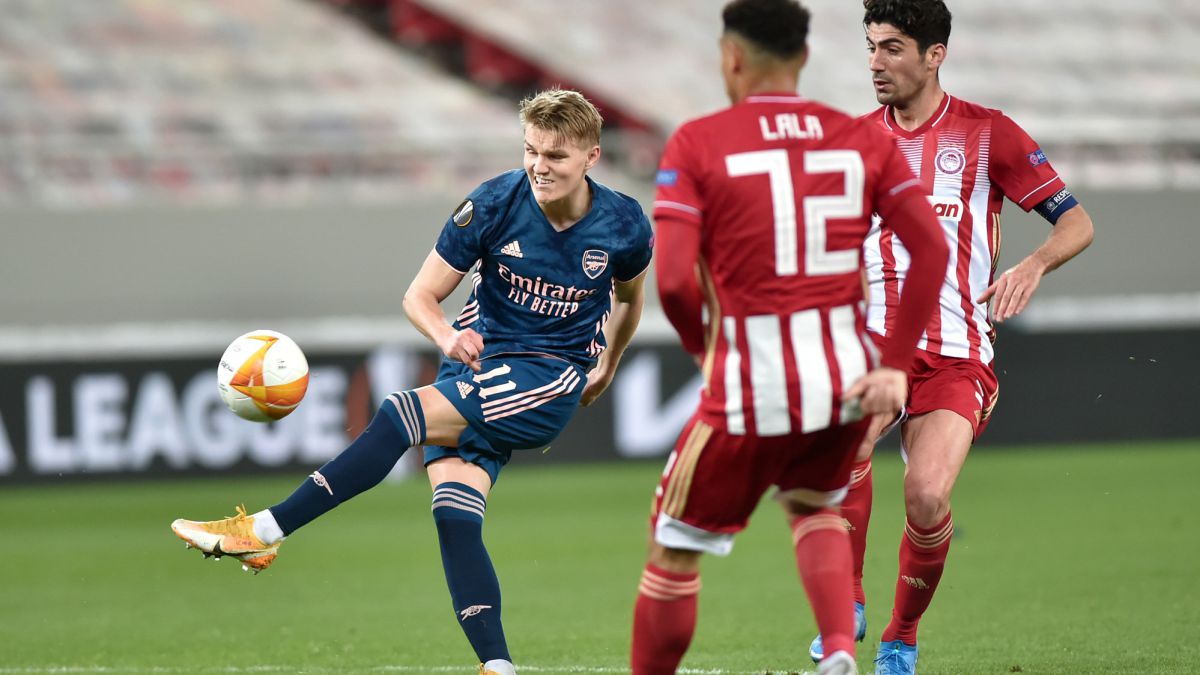 Martin Odegaard regained his best version in the Europa League in his visit to Greece. The Norwegian scored the first goal of Arsenal's victory over Olympiacos. Then, after the game, the player on loan from Real Madrid spoke to BT Sport. Odegaard already boasts of being just another Gunners and scored his first goal with the Londoners' shirt.
Valuable triumph: "It is a great victory for us, a great result with three goals away from home and winning in this competition is always good" .
Winning mentality: "The mentality in this team is great. Very happy with everything. We show the spirit in the team and the way we support each other. If a player makes a mistake, we react. That is what it is about, being a team." When a player makes a mistake, you must fight back as a team.
His first goal: "I wanted to make a shot on goal, luckily I made a good shot and he went in. I have felt at home from day one, I am happy to be here and I feel very good"
Return match: "It's just half time. We have to keep going. We have a great game on Saturday and then we have to be ready for next Thursday. It's very important, we are not where we want to be in the league, so this is very important". important to us and the opportunity to win the Champions League next year ".
Photos from as.com