Handanovic, Inter's second positive for coronavirus
The Slovenian, who tested positive on Wednesday, will miss Saturday's game against Sassuolo on matchday 28 of Serie A.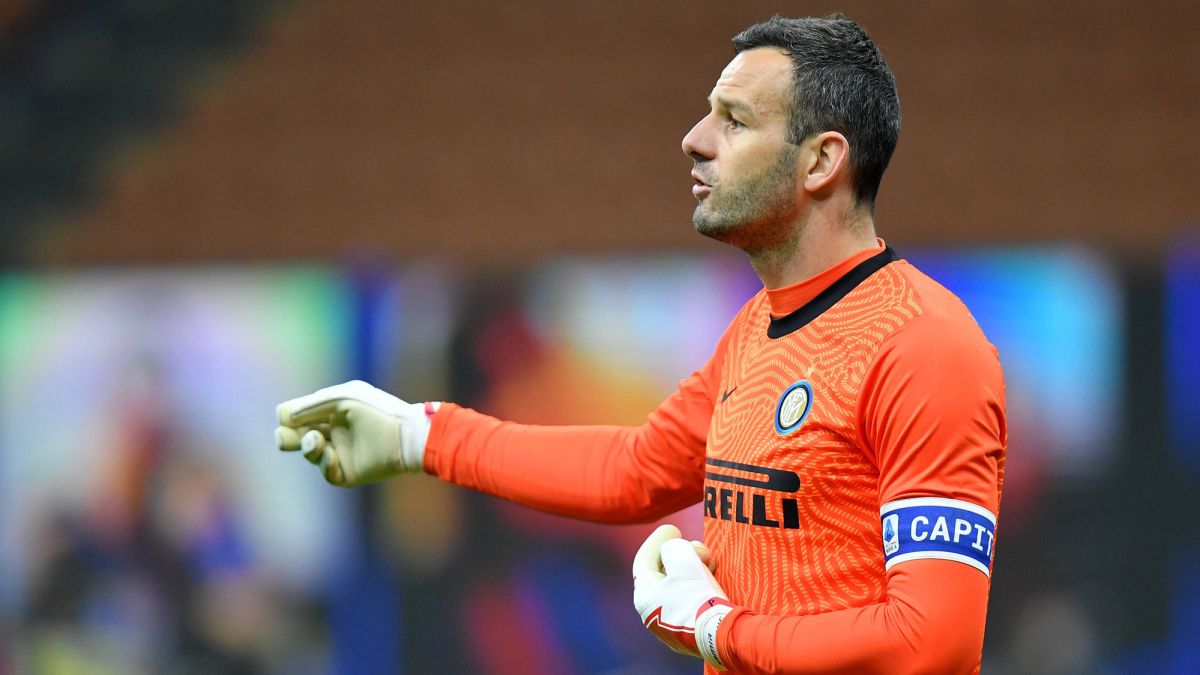 The Slovenian Samir Handanovic, Inter Milan goalkeeper, tested positive for coronavirus in the last PCR test to which the staff of coach Antonio Conte was subjected, according to his team in an official note this Wednesday.
"FC Internazionale communicates that Samir Handanovic tested positive for Covid-19 after a test carried out this Wednesday morning. The goalkeeper is already in quarantine at home," the statement from the Milanese club reads.
Handanovic, one of Inter's leaders, will miss this Saturday's match against Sassuolo on the twenty-eighth round of Serie A.
The positive of the Interista goal joins that of the right-back Danilo D'Ambrosio, confirmed last Tuesday.
Photos from as.com