Hamilton's goodbye is no longer a taboo subject in Formula 1
The English confirms why he only signed a year: "I have already achieved everything I wanted, later we will talk if I want to continue. Mercedes and Wolff give him a few months.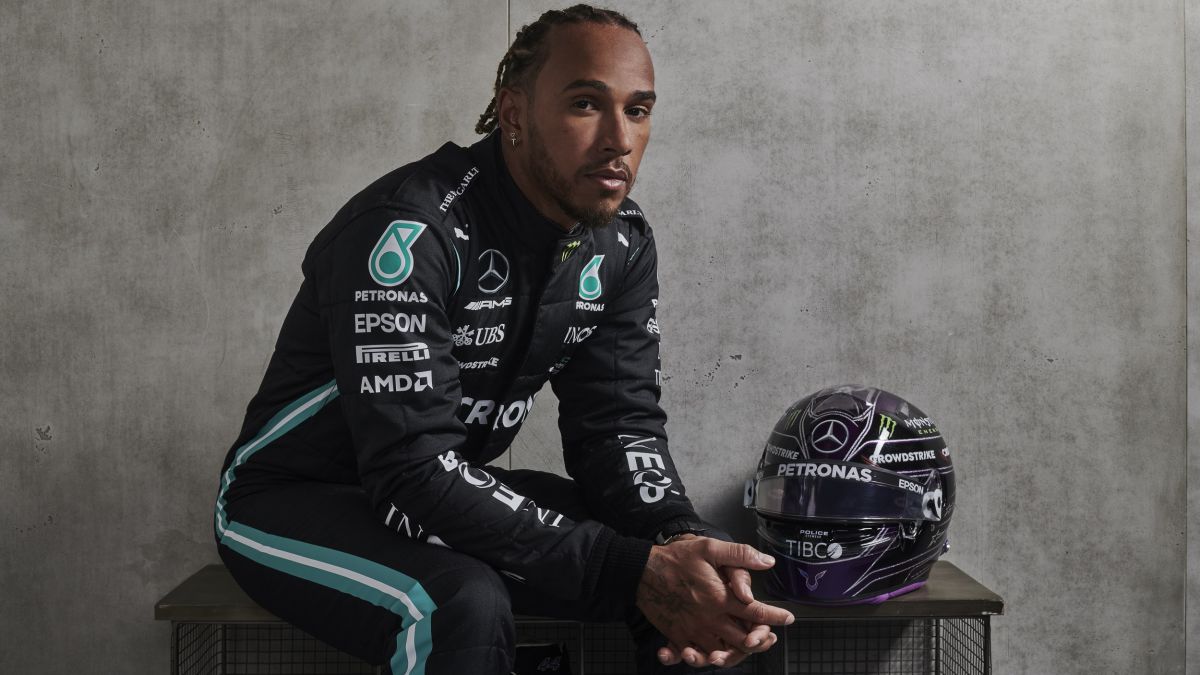 The most successful driver of all time in Formula 1 has only a one-year contract and retirement is no longer a taboo subject. After months and months of delaying any negotiation or agreement, Mercedes announced in February the continuity of Lewis Hamilton during 2021. Now the 37-year-old Briton clarifies why one season and what can happen after: "I have achieved everything I wanted, I don't need to think too much ahead. I just wanted one season and we'll talk later about whether I want more. "
"I will go out of my way during the season and I love what I do, but I am in a position where I do not have to commit for many years. In the middle or end of this season I will be able to reflect on how we are, with the pandemic and so on. No it means that he is not committed to the sport, "later said the newly appointed British Sir, for whom the" main priority of 2021 is not to win championships, but to promote diversity and inclusion. "
The seven-time champion's claim came at the presentation of the mighty Mercedes W12 and was expanded upon during the subsequent press conference. Toto Wolff had no knowledge and had to cross-examine the media: "What exactly did he say?" The Austrian leader, team leader and owner of a third of the team that has won seven consecutive World Cups: "When a driver has won seven titles, it is logical that he wants flexibility to decide what he wants to do in the future, whether it is to compete as if it is off the beaten track. I have no doubts about their commitment ".
"Because of the success and the relationship we have had in the past, any conversation about 2022 and the future will be with him first," says Wolff, although not all are concessions to Hamilton: "We have agreed to start the talks earlier this year Not at the end of the season, to avoid the situation in 2020, when we ran out of time. It is one of the reasons we signed a one-year contract. " Although Toto is aware that with two drivers tied for only one year, Lewis and Bottas, he needs to guarantee the future of his team. Fly over George Russell, whose "future is bright regardless of what happens at Mercedes", and Max Verstappen, "an impressive driver who will be in everyone's plans for the future.""The eighth title should not be a deciding factor"
It seems plausible that if Hamilton continues in F1 with eight titles, as of the 2022 regulatory change, it will be with the team that made him a legend. "I have an extraordinary relationship with Mercedes, deep, there are many things we can do together." But it does not refer, or not only, to together on the track. And if the eighth definitely comes, will it imply goodbye? "I don't want it to be a deciding factor, I compete because I love racing, if I didn't like it and only wanted the titles, the passion wouldn't exist. It's a dream, but it's not necessarily a deciding factor to continue. car, it means that I enjoy it ", predicts Hamilton. "2020 was very hard for everyone, also for me, will it be the same in 2021? Will I enjoy it so much? I don't know what things happen when you go over 38 or the problems that come your way, but I'm sure that at 39 years old Alonso will be fine ". At least this season begins with the same questions as the last one ended.

Photos from as.com