Haas presents a Russian ship
The American team allies with money from Uralkali, Mazepin's father's chemical company. Mick Schumacher and the alliance with Ferrari, a great asset.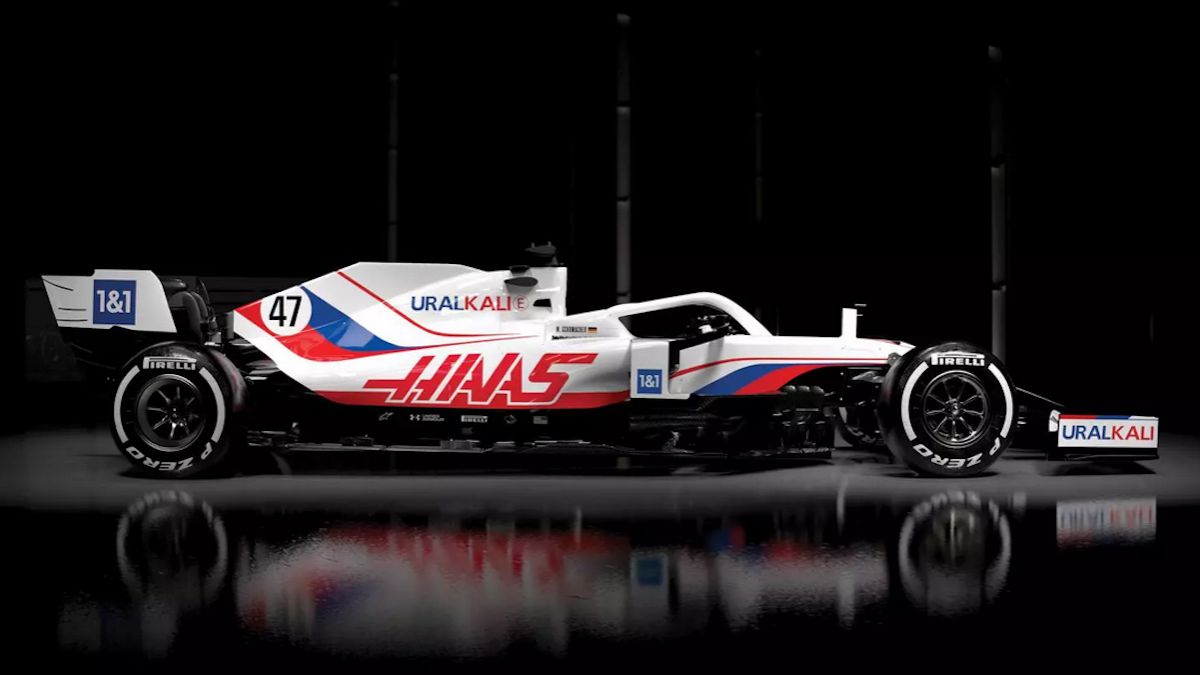 What the best diplomats on the planet have not achieved during decades of international relations, the Haas team solves with the presentation of its new car, the VF21: the United States and Russia join forces in the interest of both. The American manufacturer of industrial machinery saves its future in Formula 1 for a few seasons, when the accounts indicated that the opposite would happen, and Russia will have a driver in the World Championship, Nikita Mazepin, now that Daniil Kvyat is permanently out (it will be reserved for Alpine). In exchange, they have painted the car with the flag of the Motherland and the emblem of Uralkali, a gigantic chemical company owned by Dimitri Mazepin, the driver's father, is huge. The agreement is said to be around 30 million euros for two campaigns.
There will be a lot of talk about Haas in 2021, although they aspire not to close the grid, because they have two drivers who arouse expectation. Mick Schumacher, 21, makes his F1 debut with all the lights on for being the son of who he is. And Nikita Mazepin, of the same age, also generated a lot of noise with his controversial video days after being announced by the team, or by a few dangerous maneuvers on the edge of the impossible in his journey through Formula 2."It is an exciting time with Mazepin and Schumacher"
"I welcome Uralkali to F1 as Haas title sponsor, we will represent their brand throughout the season and it is an exciting time together with Mazepin and Schumacher", says Gene Haas, owner of the team. They use two rookies to replace Grosjean and Magnussen, both very experienced in the championship. This way it will be difficult to develop the car, although they play another trick that, in this case, is not appreciated in the car: Ferrari.
They are favorite partners of Maranello, have received an injection of personnel from the Scuderia (the presumptive ceiling has forced to relocate great engineers in the ranks of Haas, although they will continue to work from Italy) and want their young German driver to do well. European (Italian) engine, American car, Russian budget and headquarters in Banbury, England. Haas resolves all geopolitical tensions in one fell swoop.
Photos from as.com