The striker, for whom the best teams in Europe are fighting, is coming under harsh criticism from his country's commentators for the lack of goals and courage with his team.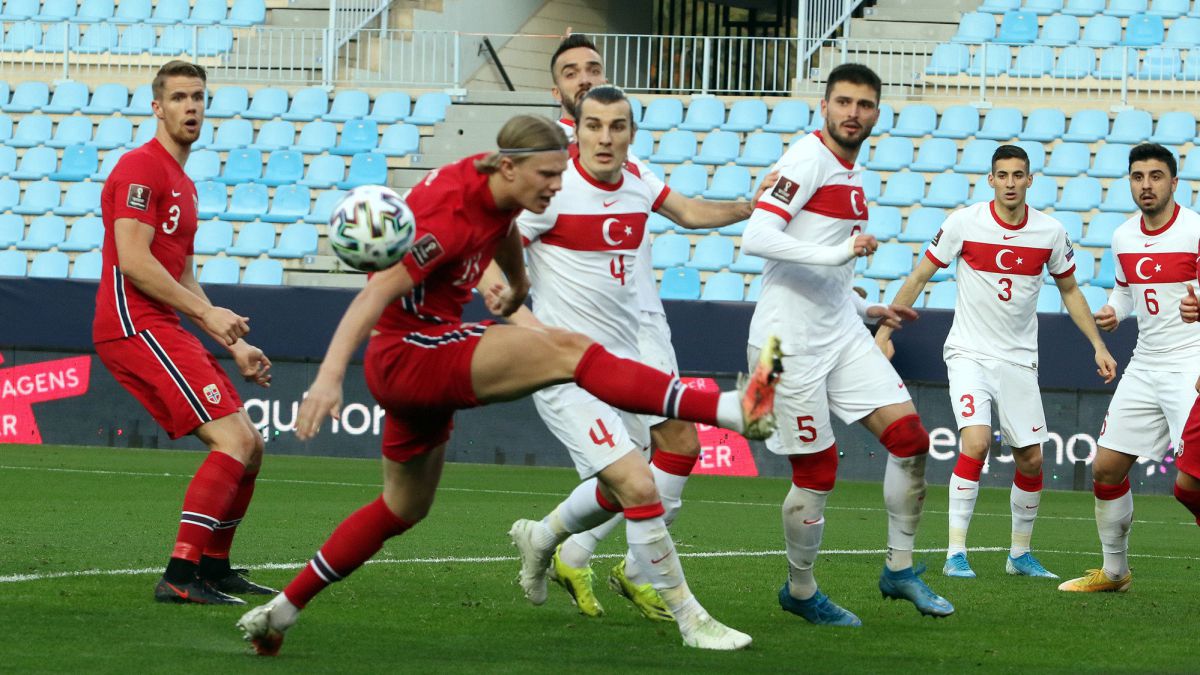 Norway's massive defeat at home to Turkey (0-3) last Saturday in their second match of the qualifying phase for the Qatar 2022 World Cup has definitely uncovered the box of thunder around Haaland, the great Norwegian star, who He does not manage to score with his national team, much less shine and who is blamed for his lack of character with Norway.
The performance of the player who is dazzling in Europe with Borussia Dortmund, a team with which he is breaking all kinds of records, is being harshly criticized in his country. And it comes from the first match of this qualifying round against modest Gibraltar. The Norwegian was not able to materialize any of the chances he had, was substituted in the 62nd minute and left the pitch with his head down. The striker who has just made history in the Champions League, by scoring 20 goals in 14 games, left empty.He was also unlucky in Saturday's game, against Turkey, although the forward had achieved two dangerous actions (offside, shot blocked). The 0-3 loss made things even worse. He was substituted again, this time in the 83rd minute, and left again with a thoughtful gesture.
The striker, for whom the best teams in Europe, including Real Madrid and Barcelona, are fighting, is being highly criticized by commentators from his country. Valued at his club for 180 million euros to deter those who aspire to take him this summer, his performances in the national team are not matching his value at Borussia Dortmund. Norwegian television analysts lashed out at him. They throw in his face precisely the attitude that he does show at Borussia Dortmund, a lack of courage that they do not forgive him in his country. "He doesn't play with the self-confidence that we know about him," former player Bernt Hulsker said on VGTV. "If he had lost passes like these in Dortmund, he would have gotten mad at himself and slapped himself. It seemed like a surrender here," criticized Hulsker.
Former Norway captain John Arne Riise, known for his Champions League title with Liverpool in 2005 or his stint at AS Roma, was also very angry at Haaland: "He is highly praised for reacting and showing his character in Dortmund when things are not going well, but you don't see any of that here. "

Photos from as.com