Guardiola wants to get ahead of Madrid for Nuno Mendes
City's specific interest in the left-handed side that Madrid follows and who is marveling in Portugal. Buying it and keeping it on loan is an option to solve the competition.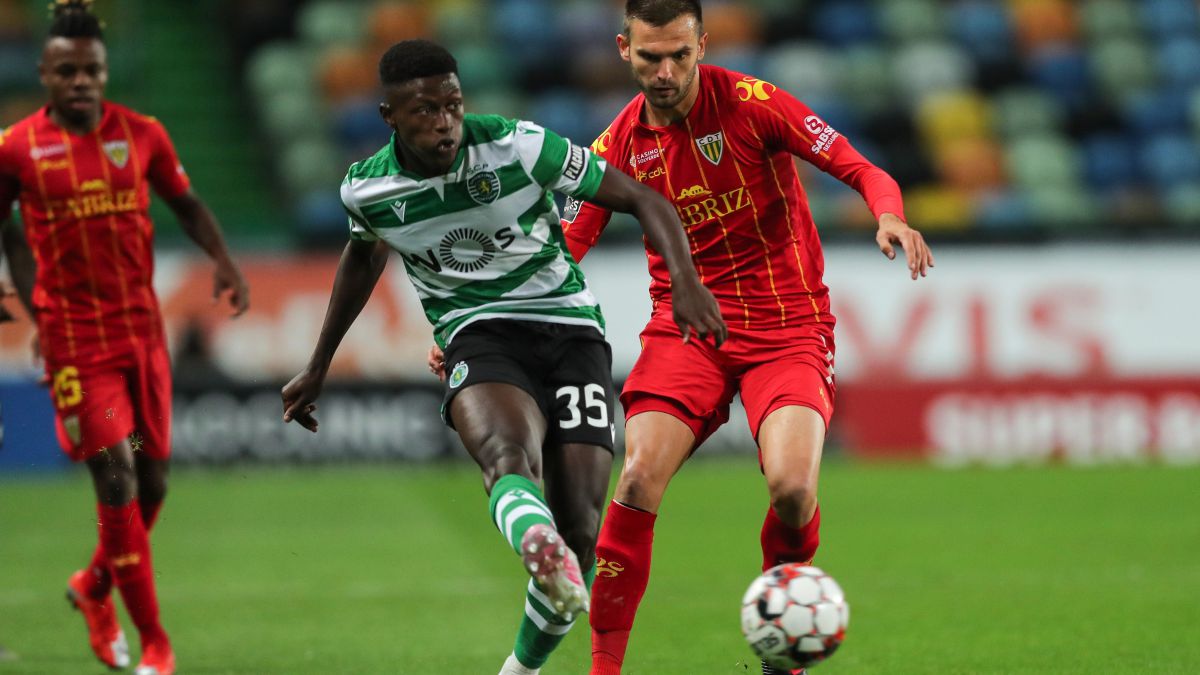 Nuno Mendes is one of the young talents that the scouts of the most powerful clubs in European football have highlighted in their agendas. Sporting's left-handed winger is one of the sensations of the Portuguese league. One of the interested teams is Real Madrid, as explained by As last January shortly after the very young defender extended his contract with Sporting until 2025. At 17 million, the market value of Nuno Mendes is the highest of all. the squad of the current leader of the Portuguese league, as estimated by the specialized site Transfermarkt. The specialists consulted believe that this amount could even fall short already.
In addition to Real Madrid, there are several clubs that are following him, but there is one that has positioned itself very well. The Portuguese Record newspaper announced in its Friday edition that Manchester City, at Guardiola's request, has approached the player. This has been able to confirm this detail and the intention of the English club is to get ahead, especially to Real Madrid, in the race for what is one of the great projects for a position that Madrid needs to readjust due to Marcelo's age.
At 18 years old, Nuno Mendes exploits all his vertical talent in the offensive drawing of Rúben Amorim, who flies on both wings. Mendes does it on the left and the Spanish Pedro Porro, on the right. Mendes is an explosive, upright winger with an attacking character and exceptional physical qualities. He debuted with the first team at the age of 17. It seemed that the departure of Acuña to Sevilla would be covered with the incorporation of the veteran Antunes, but it was the young Mendes who has established himself with authority and with a lot of experience in the position.
City is clear about it and one of the options on the table is to buy the footballer's rights and leave him on loan to Sporting. If all goes well, the current leader of the Portuguese league will play the next Champions League and will be the ideal setting to assess the progress of the prospect. City has a deep relationship with Sporting de Portugal. Pedro Porro is on loan from the English club in Lisbon and, from Portugal, it is not ruled out that the name of Nuno Mendes appears in the conversations that take place when Sporting decides to undertake the purchase of the Spanish side.

Photos from as.com