He gave one of the assists in the victory over Leipzig. He played ahead of usual, thanks to Fabinho's return to the six position.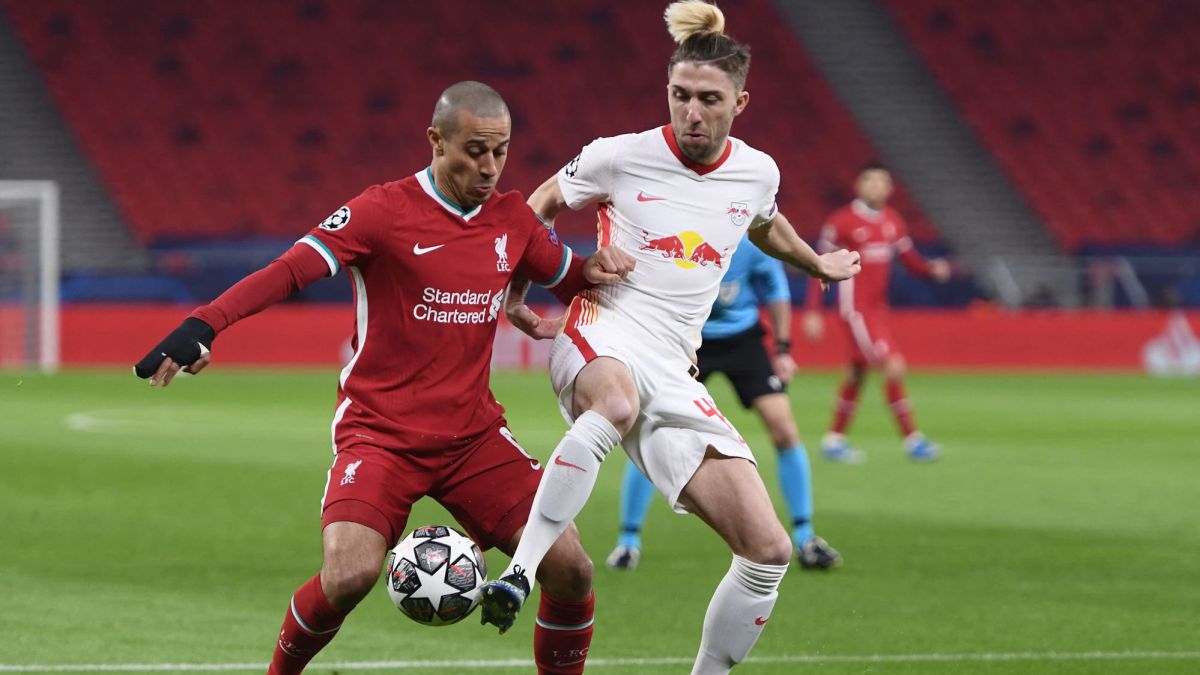 Thiago Alcántara's time at Liverpool has not had the best of beginnings. Half a year after his arrival, the Spanish midfielder knows that, for many reasons, he can give more: "I know I have received criticism for my performances, I am not happy with my level since I arrived. A new club, a strange situation because of COVID, an injury ... But that's no excuse, "Thiago said after the 'reds' reached the quarterfinals of the Champions League. Along the way, thanks to a 4-0 run, they left RB Leipzig who suffered the best version of Jürgen Klopp's team, very different from the one they have shown in the Premier League throughout 2021.
Although injuries have played an important role in the team's results, the absence of a goal has been another problem. Yesterday, however, Salah and Mané saw goal again. For his part, Thiago gave one of the assists. And he did it because he played more advanced than usual, thanks to the return of Fabinho to the position of six. The Brazilian had always played as a center back since the day Van Dijk was injured against Everton, a move that directly affected the play of Thiago, who was forced to move to the midfielder position more regularly. With Fabinho as anchor, Thiago feels freedom. The Spaniard has his back covered and can focus more on creating.
This is how the former Bayern player explains: "Fabinho is a great player, he gives us a lot of confidence in our back and it's incredible to play alongside him. It frees me up a bit, I can get ahead and play closer to the attackers. I enjoy playing a little more advance because you are always closer to the goal and you can create opportunities ". The objective is to recover positions and sensations in the league, where Liverpool is eighth and is fighting to qualify for the next edition of the Champions League. With Thiago inspired and with Fabinho as protector, it will be easier.
Photos from as.com