Granada approved and suspended: Jorge Molina and Soldado together are lethal
Another feat of Granada that gave it everything before a rocky Molde. Goals from Jorge Molina and Soldado. The thing about this team is simply exciting.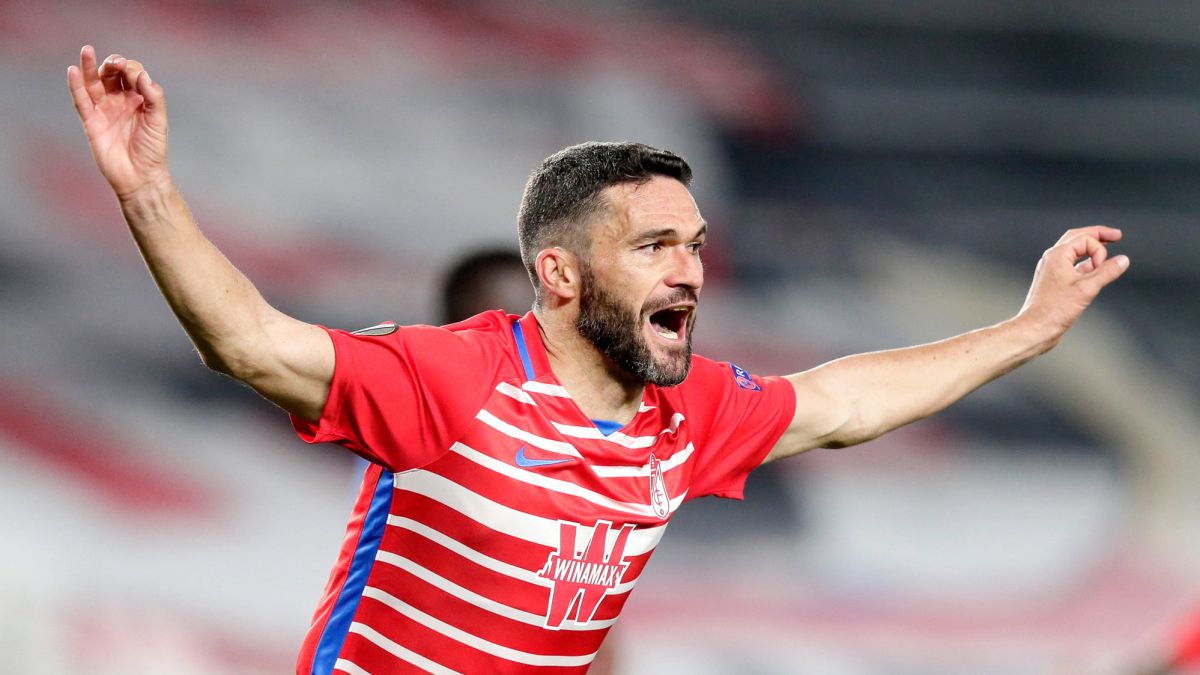 1-Rui Silva: An offensive and intelligent goal kick ended in a goal assist to Jorge Molina. He resolved with authority every attack that came to him. Goal!
2-Foulquier: Tremendous display of the French. He was everywhere and helped a lot. He is a very valuable footballer.
22-Domingos Duarte: The 'boss' from the back. If El Molde just finished on goal, I believe because it was very good.
-Nehuén: He had to fight with the Icelandic Sigurdasson. It was sensational and did not allow anything to the contrary. Very good match.
16: Víctor Díaz: He had to be attentive to the increases of the restless Pedersen in the first half. He did not lose concentration and was superb.
4-Gonalons: He left without the 'competitive high' as Diego Martínez says, but he did it to help despite the risk to his physique. Very sacrificed in pressure. Spectacular French lesson.
8-Eteki: Same as above. It was ticao and in normal conditions n tab to play. But he showed self-love and generosity.
24-Kenedy: One of the fittest players on the team. He dares with everything and changes bands. Fabulous.
9-Soldier: He had to play midfielder and point guard. Great header at 23 'and a formidable goal. A simply extraordinary footballer.
10-Doors: Hard-working and ubiquitous as always. It was everywhere. He always does what Diego projects.
23-Jorge Molina: Pressure, work and sacrifice. He scored his classic genius goal from the areas. He did everything. It was the eternal nightmare for the Norwegian defense. It is an example (we repeat and repeat) .
From the bench:
27-Isma Ruiz He left at 80 'for Soldado. Stick with this name. It will give talk.
20-Vallejo. Example of honesty and commitment. He came out to help while stiff and gave up his life down the stretch.
Diego Martínez: He lined up Jorge Molina and Roberto Soldado together for the first time. And it turned out great. He has exceeded 1000 days in Los Cármenes, he managed a team with 13 professionals and two of them played in his call. He transmitted joy and commitment to the players who were on the edge. He's a leader. 'The Shaman'.
Photos from as.com