Good feelings for Marc Márquez with the street Honda
The Repsol Honda driver has not yet decided whether or not he will reappear in the first GP of the 2021 season, but he ended up happily riding the RC213V-S.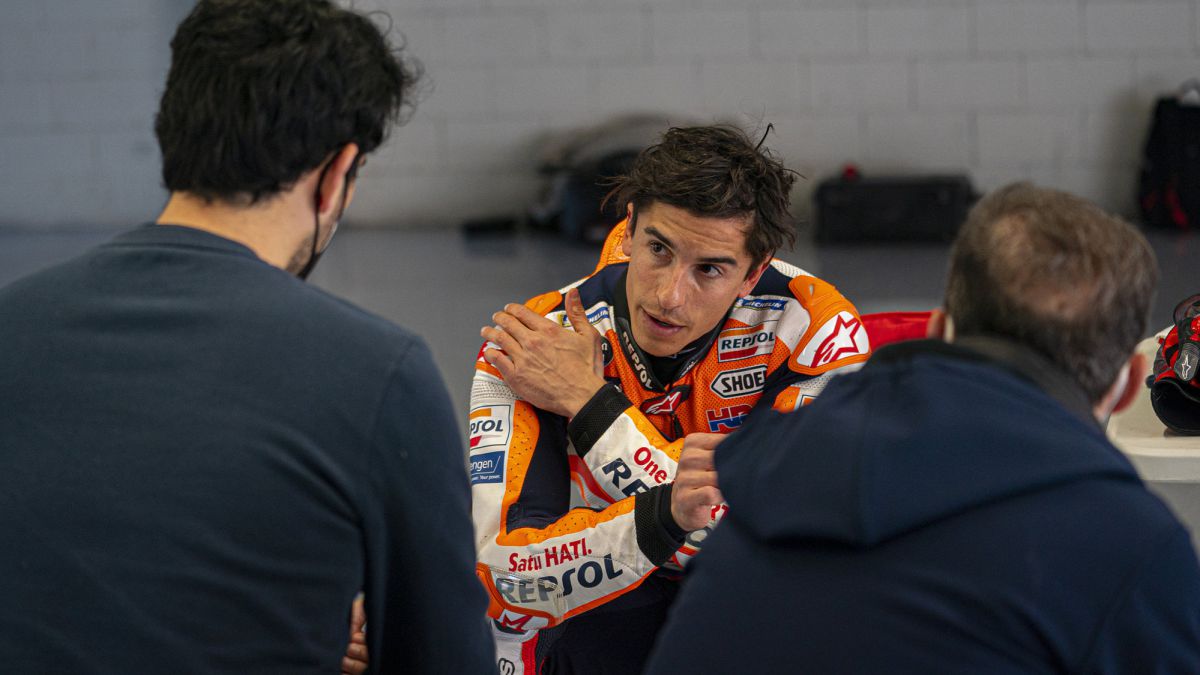 How nice it was to see Marc Márquez again dressed as a racing driver, but already in action, and what a joy it is to know that the pilot who has been in the dry dock since July 19, due to a fracture in the humerus of the right arm that It resulted in pseudoarthrosis with infection, had good sensations in the test carried out on Tuesday in Montmeló and which valued his training as positive. He ended up happy. The Repsol press department has distributed a photo gallery of the test on the back of the RC213V-S, the most powerful motorcycle with the golden wing for the street, with 215 hp for only 160 kilos of weight, with which the proportion is 1 , 34 horses per kilo. An outrage for a series motorcycle, although still far from the performance offered by the MotoGP prototype, the RC213V, with 250 hp of power and a weight of 157 kilos. The man from Lleida spent the whole day on the Catalan track, accompanied by his usual work team and with his head physiotherapist, Carlos J. García, to control at all times that that right arm hit by the front tire of his Honda in the GP of Spain 2020 did not suffer at any time. And sergún has been able to know AS, the sensations were good, but we can also say that Marc has not yet decided if he will be present in the first race of the 2021 season, scheduled for next week (March 28) at the Qatar circuit. Alzamora's ward still has until the end of the week or the beginning of the next to decide, something he will always do based on what his body tells him. Said it is already that this time he is not in a hurry to return and that he will do it when he really feels one hundred percent recovered. With the OK doctor to intensify his recovery, in the established guidelines he was testing himself with a fat bike, something that he has already done satisfactorily and that he could repeat again in the coming days. His return to competition is much closer, but we still have to wait a bit to know when it will be. Patience, which is what the oldest of the Marquez is having right now.
Photos from as.com