The rojiblanco team has already suffered ten expulsions this season and eight have been due to a direct red. Bernardo, with two, the most punished player.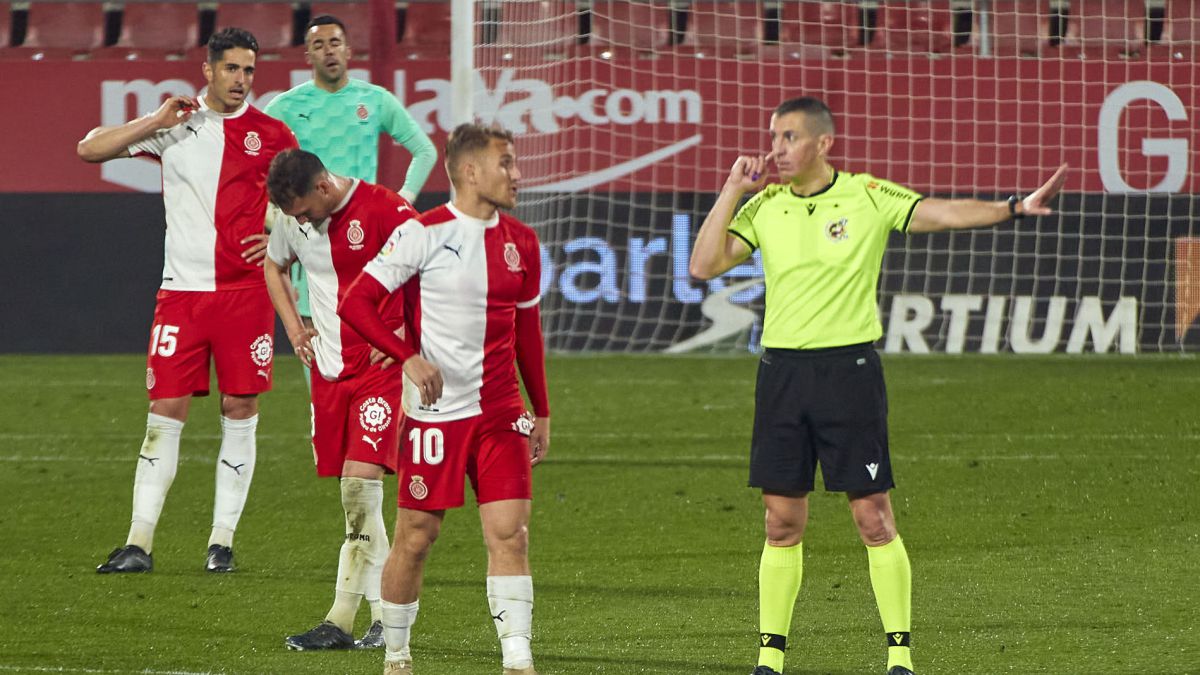 Girona seems to have returned to their old ways. Bernardo Espinosa sinned from excess of impetus when he appeared on the pitch against Almería and, not knowing how to control himself in the hot moments of the duel when his team was looking for a draw, cost him a direct red card that will make him safe the next day before Lugo. The truth is that this season is being to forget at the level of expulsions by Girona because it is the most punished team in the Second Division in this regard: it has already suffered ten reds.
After a first round full of expulsions (nine), it seemed that the talks that Francisco gave to the squad about control had an effect because it had been days that a Girona player had not seen a red. But against Almería, Bernardo's slip has caused them to become old ghosts. It was in an action without the ball on Juan Villar in the addition and in which there was nothing to gain and everything to lose. Precisely, the Colombian center-back is, along with Ramalho (who went to Osasuna in the winter market), the Girona player who has seen the reddest this season: two. They have also suffered expulsions, one, Monchu, Cristóforo, Nahuel Bustos, Antonio Luna, Franquesa and Mamadou Sylla.
The worrying thing about the ten expulsions that Girona has suffered this season is that eight have occurred directly. Only two have been for a double yellow. And this means that the penalty time is at least two games. Bernardo, now, is exposed to this type of punishment and would be out against Lugo and Las Palmas. Fortunately, Francisco has all his troops in defense and, in addition, Juanpe continues to grow as the days go by. Against Almería, he started again 162 days later and this helps him gain confidence.
Photos from as.com