Girona ends the dream of a good Movistar Estudiantes
The Catalan team defeats the Madrid team and qualifies for their seventh consecutive semifinals of the Copa de la Reina. Great María Araújo: 16 points.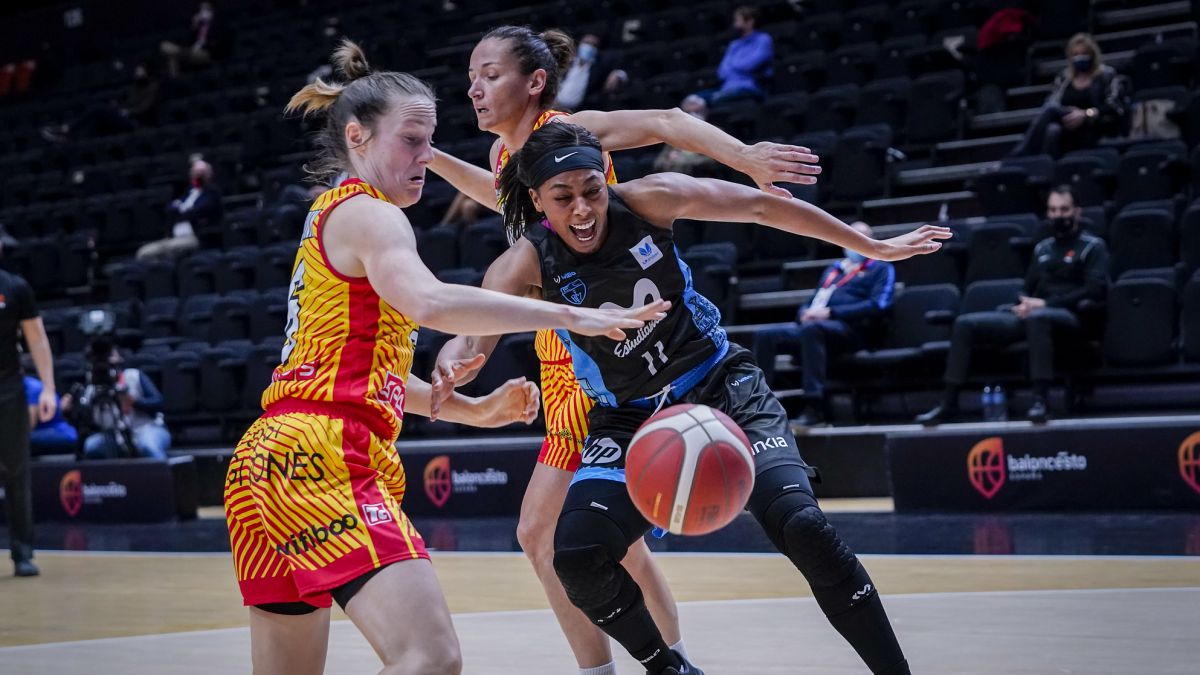 The 2021 Queen's Cup already has its first semifinalist: Spar Uni Girona. Add seven in a row (not missing since 2015) and his rival will be the winner of the Perfumerías Avenida-Durán Maquinaria Ensino. The Catalan team defeated a tough and feisty Movistar Estudiantes (73-55) in the quarterfinals, who kept up the pace until the last quarter. There, the dream of the great revelation of the season in the Women's League ended with a partial of 14-6.
The women from Madrid reached the second Cup in their history, 16 years after the first, and with the harsh absences of Leslie Knight and Jana Raman (affected by COVID). It was noticed, but it did not prevent them from facing the meeting until the final moments. With great faith, trying to squeeze a high rhythm and with Arica Carter multiplying in attack, although with more intention than success (10 points with a 3/14 in field goals) .
Y despite Girona's capital aim from the triple in the first half (40-31): 7 of 13 with María Araújo as stiletto. The Spanish international was a nightmare for Estu and closed as the match's top scorer with 16 points and 4/6 from the triple; 2/2 at half-time.
With nine down on the scoreboard, the schoolboys went bare-chested in the third quarter. What was there to lose? Nothing. Partial of 6-11 starting (46-42) in five minutes. It was as close as Ortego's could. Two triples, one from Gray and the other from Araújo (who else), again stretched the differences. That is how the students came, who noticed Carter's 35 minutes (and his 1/7 from the perimeter) and Gretter's 33: Argentina was outstanding. Girona already put their rival under control in attack by only allowing 6 points in 10 minutes.

Photos from as.com