Gerard is worth the quarters
The Villarreal striker, who had already given two assists in the first leg and whom half Europe wants, gives the finishing touch to Dinamo with a killer double.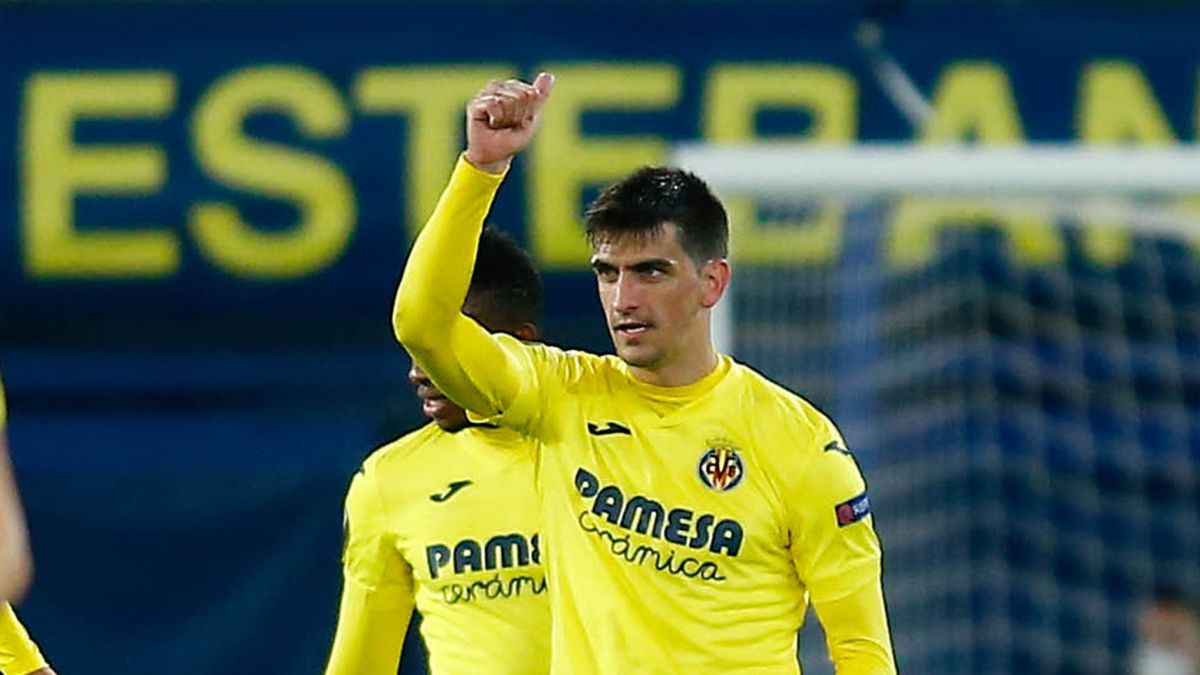 Lucescu, in an attack of sincerity in the Villarreal-Dinamo preview, launched a rhetorical question that many more people are asking at this point: "What is Gerard still doing for La Cerámica?" It was not, far from it, a disparagement of a club with greater greatness than their showcases indicate, but a major compliment to the striker who is fitter at the moment. The legendary coach (75 years old) knows what this is about. The international was decisive in the first leg of Kiev with two assists and was once again key in the return with a matador double.
Gerard has 19 goals this season (15 in the League and four in the Europa League), to which we must add seven assists, and has participated in 12 of the last 13 goals for his team. Everything that is not seeing him as a starter in the National Team this summer would be a surprise. The unknown is where it will be in September. Villarreal, who already had 50% of his rights, took him back from Espanyol in 2018 for 20 million, the other 50% he was missing, and gave him to sign a contract until 2023. Roig must decide in a few months whether to be a little richer or continue being the happiest president of LaLiga in search of his first title.
Gerard's first goal on 13 ', after an academic shot off a Chukwueze center, ended any hint of rebellion by Dinamo. The second, at point-blank range (36 '), thanks to a high collective pressure, allowed Villarreal, after a long time, to release the pressure and enjoy. Emery put his best eleven (Bacca por Alcácer) to avoid surprises and always carried the handle. Having Trigueros everything is easier. Speaking of the European Championship, it would be interesting to see where the Talaverano is on Luis Enrique's list. Against Dinamo he equaled Senna in games played (363). A statistic that speaks very well of his resistance, but that does not clarify the most important thing: his average grade never dropped below eight.
With the tie sentenced, Villarreal and Dinamo used their second half to simulate a disputed match. Both had the head more present in the next weekend. The Lucescu team is playing their league (they take four points from Shakhtar) and Villarreal must confirm at home, against Cádiz, that their improvement in just ten is not accidental and that raising the Europa League is no longer a dream, but a reality . Thinking about it coldly, he is five good games away from standing in Gdansk and making history. And that, with Gerard as standard bearer, is much more likely. Then whatever has to happen, whatever happens. Some say that its clause is 40 million, other sources point out that it is double and Roig clarifies when it may rise to 100. To be fair, it is priceless.
Photos from as.com