Geraint Thomas could return to Paris-Roubaix in 2022
The British rider dropped this option during an interview with Tom Boonen. Thomas already shone on the cobblestones before consolidating on the grand tours.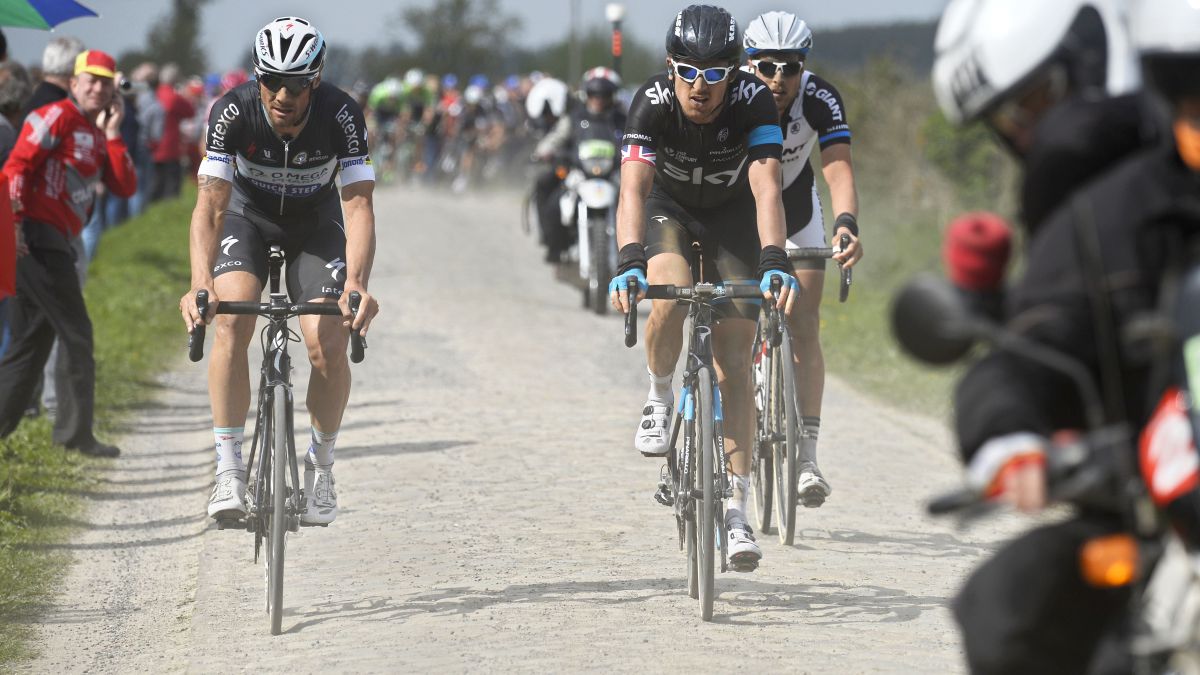 Geraint Thomas wants to add another great achievement to his successful track record in the cycling world: the Paris-Roubaix. In a talk on his podcast with a legend of the cobblestones such as Tom Boone, the Welsh cyclist from Ineos confessed that he wants to look for a chance to win one of the most beautiful races on the calendar for him.
Thomas confessed that he continues to maintain that desire although he also highlighted the difficulties that one-day races entail. "I certainly still have that burning desire to try again. I hope it's next year. The thing about one-day races is that everything is played on that course and it's very spontaneous. In stage events, Especially on the grand tours, everything is more under control, but in one-day races you have to empty the tank. "
The Welsh cyclist showed his admiration for the harshness of the 'Hell of the North' and gave several clues about what it takes to shine. "It is an incredible race. It is unique, there is no other like it in the world. The important thing is to have great power for between three and five minutes, recover and then accelerate again. I don't think it will take more than five minutes to complete the sector longer. Roubaix is often a great sprint on the cobblestone sections in search of positions because you want to be ahead and avoid setbacks. But it's about being a powerful, explosive runner and being able to recover. "
Thomas placed special emphasis on the stretch of the Arenberg forest, one of the hallmarks of Paris-Roubaix. "The Arenberg forest is incredibly mental. You go from a smooth asphalt to the craziest cobblestone sector. It's like a downhill and you go in at 65 km / h. It's like a sprint where you look for a position and look for speed. You let it go. bike goes away because you can't control it. That sector is incredible ".
Geraint Thomas's past on the pavement
Before establishing himself as a true grand tour specialist, Geraint Thomas has already caused the talk for several years for his performances in cobblestone races. In 2004 the Welshman was proclaimed champion of the Paris-Roubaix Juniors, beating runners like Ian Stannard. Already as a professional, in 2014 he achieved two Top-10 in the Tour of Flanders (eighth) and Paris-Roubaix (seventh) before becoming one of Chris Froome's luxury gregarious and winning the Tour de France in 2018. Now , and after several years without going to Roubaix (not since 2018), Thomas will return in 2022 to the 'Hell of the North' to conquer the coveted cobblestone.
Photos from as.com